It is not surprising the millennial generation is playing less golf than their parents were 20 years ago given factors out of the control of the golf industry such as hours in the day and technology usage. At Nextgengolf, we get requests from PGA Professionals every day asking how to best attract millennial golfers to their facilities. For those of you interested in getting more players to your facility, here are 10 tips which can help you attract millennial golfers and keep them coming back.
1) Welcome us – Do you treat your core 65 year old customer differently than a 25 year old customer? More often than not, the younger generation feels less welcome to the course. We want to be treated like your best customer. Yes, we are needy and babies, but if you do not welcome us and treat us like your best customers, don't expect us to come back.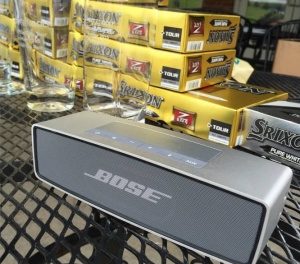 2) Let us play music – I am a traditionalist golfer and do no enjoy music on the course, but have seen much more popularity for young adults playing tunes on the course. This music should not disrupt other players, but implement a rule to allow soft music during the afternoons when you core customers are not at the course.
3) Offer a coupon on social media – Want a new, free advertising channel? Offer a small deal or discount just for your followers on social media. Encourage people to follow your social feeds when they come into the shop so you can train them on the value of talking to you online.
4) Get some good reviews – Ask customers to write reviews of your golf course on Yelp or Golf Advisor. Believe it or not, people really value these reviews and can be a make or break factor for your course. The more reviews and more positive reviews the better.
5) Offer a beer special – Attracting millennial golfers involves creating value for your facility. A small win for you in creating value is offering a $3 beer special or $7 beer and sandwich special. This will help grow F&B revenue beyond the golf and young adults appreciate these offers.
6) Allow flexibility – Millennials are busy people. If you do not have a 3, 6, or 9 hole rate, I would recommend you create one especially during afternoons. If you only have an 18 hole rate, millennial will just not play since it would be cost prohibitive.
7) Show and tell – If I went on your course website right now, would I see any pictures of millennial aged golfers on the course? All golf courses should have a variety of pictures highlighting the different types of consumers that play your facility. Make an effort to improve your website visually. It will go a long way in the eyes of a millennial since we are used to great websites.
8) Show and tell 2 – If I could not stress pictures enough on your website in #7, I will echo those comments by instructing you to create an instragram account. Use this free advertising channel to showcase your course and the people who play it.
9) Say thank you – Didn't your mom always tell you to say thank you? After a round, say thanks for coming and offer a millennial and his friends a $10 coupon to come back to the course. If they enjoyed the round, they will really appreciate it. If the round was a poor experience, you can reverse this negative experience to a positive one.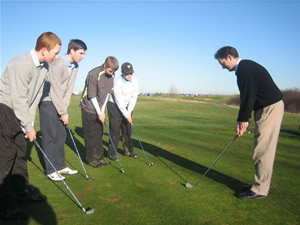 10) Offer clinics and lessons – As the National Golf Foundation states, there are 12MM millennial golfers who they call "lurkers" who have not played in the last 12 months, but are interested in learning or coming back to the game. This generation needs to be told where to go and what to do. Tom Ellis, a PGA Professional in Brookline uses small clinics and Get Golf Ready to grow his millennial business.
I hope these tips help. As a PGA Professional, please feel free to utilize all the free resources Nextgengolf provides to help you grow your business for the millennial generation. We have created several guides (see below) that can help your course and staff.
Resources for PGA Professionals
Please contact my team on twitter for ideas, questions, and suggestions @nextgolfer.
**Kris Hart is the CEO of Nextgengolf.