Although some view golf as a game for non-athletes, in reality, the "regular" PGA tour or varsity college golfer is typically fit with a particular emphasis on core strength and flexibility. While golfers such as Natalie Gulbis and Camillo Villegas  have gained widespread notoriety for their fitness and sex appeal, few have so boldly shown it off like Holly Sonders did in a recent Golf Digest Article.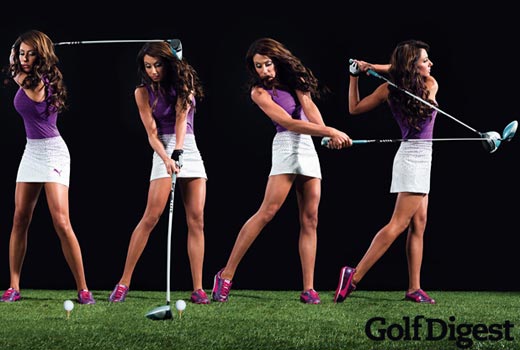 While some may think that Holly's quick ascension to becoming one of the recognizable golf media stars on Golf Channel's Morning Drive may be in result of her beauty and physique, the former Michigan State standout won two AJGA events and likely would have been a competitive professional had it not been for a sever knee injury.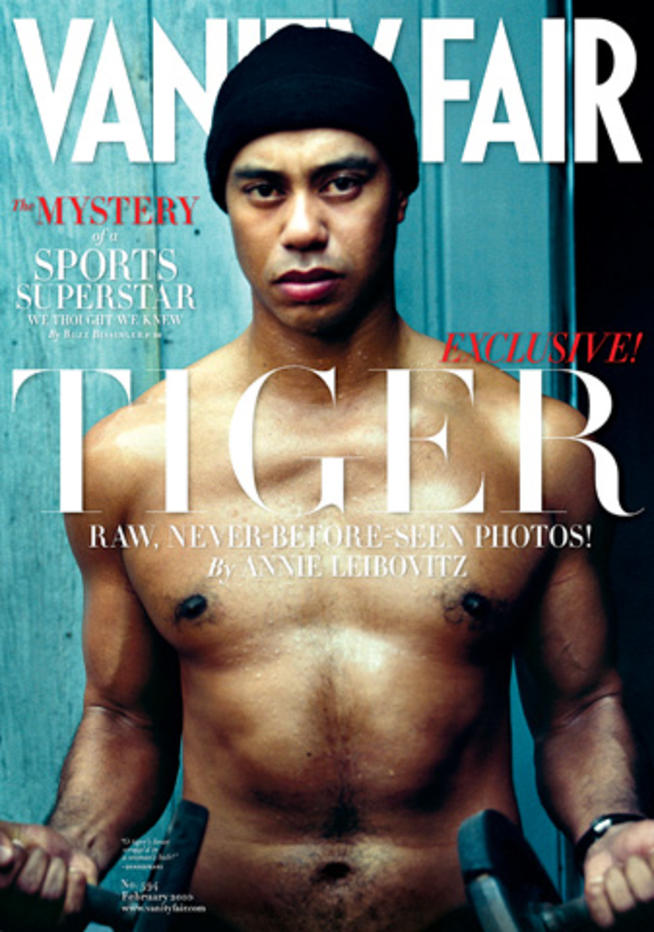 Along similarly scandalous lines, Tiger Woods--sporting a nondescript winter cap and cold facial expression--exposed a different flavor of his personality when he appeared shirtless on a 2010 issues of Vanity Fair.  Another one of golf's most fit stars, Camillo Villegas, demonstrated why he has the power to hit 300+ yard drives with his 5'9 160 lb. frame in a Details.com celebrity fitness article.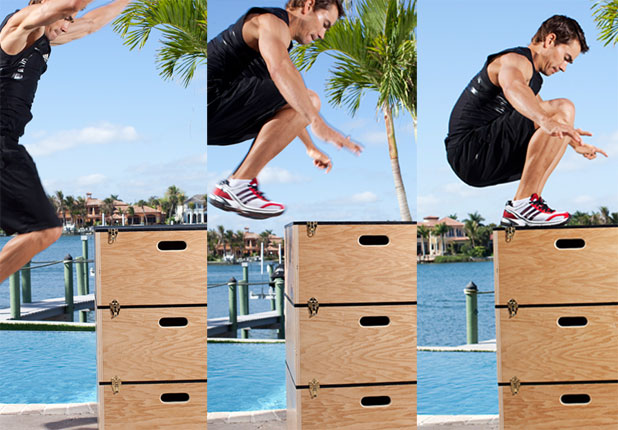 Strength, fitness, flexibility, and sex-appear are new themes permeating golf culture.  Taking a deeper look that the fitness levels of individual players,  examining Taylor Made's new Rocker "Ballz-ier" line for their RocketBallz clubs exudes a similar tone of power and aggression with an underlying sexual tone.  Taylor Made wants us to buy their clubs, "man-up", and go for that par 5 in two over the water.  As the leading hard good (i.e. golf clubs) OEM (original equipment manufacturer), Taylor Made may be setting a new precedent in golf marketing with an innovative marketing campaign that is representative of new-aged golfers.
Whether it be the beautiful Holly Sonders on morning drive, Tiger's going shirtless in Vanity fair, or Taylor Made's "Ballzy" marketing campaign, golf is getting sexier and so long as it is does not infringe upon some of the traditions that make golf the wonderful game we love, I can't help but think it's for the better.  We need to innovate to grow golf, and adding some sex and swag to a traditionalist game will continue to get more young people interested and grow the game for future generations.
Play More Competitive Golf with the NCCGA!
**Connect with the NCCGA on Twitter @NCCGA