We are very excited to announce our 2015 Official Bag partner, Ogio. When consumers think of backpacks, luggage, and golf bags, Ogio is often one of the first companies that comes to mind. As NextGenGolf has grown, we have tried to align ourselves with brands that not only exude quality and excellence, but that also align with our millennial golfers. Ogio, a fixture in the golf industry, represents PGA Tour players such as, Aaron Baddeley, Kevin Streelman, and Chris Stroud.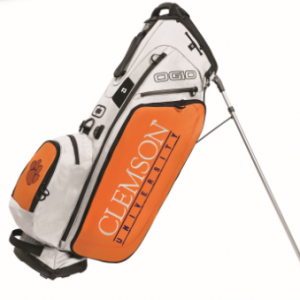 Our NCCGA and City Tour players across the country will now be able to take advantage of exclusive deals through Ogio. This year, college players will be able show off customized team golf bags on the course thanks to Ogio's simple ordering process. With no logo set-up fees, no order minimums, and a quick turnaround, the most difficult decisions for teams will be selecting the color. Teams will have roughly 40 color options to pick from, which is one of, if not the largest on the market!
The partnership doesn't end with golf bags though. Teams also have the opportunity to order customized backpacks, duffle bags, and travel bags to look their best on campus and while traveling to events. We are excited at NextGenGolf to be able to offer such amazing discounts to our members. Without a doubt, Ogio is a great brand for NCCGA to partner with since they have such a wide array of product styles, and colors at such a high quality.  Check out the golf deals in the Ogio Golf Team Shop and email matt@nccga.org if you would like pricing or to place an order.
Tell us which bag you like best!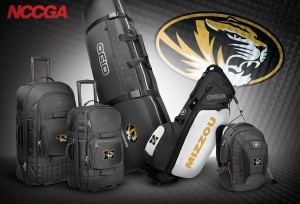 As we extend golf deals and add amazing partners, we feel like NextGenGolf offers some of the best golf experiences for millennial golfers. Thanks to Ogio's extensive selection, ease of ordering, and quick turnaround, we can offer our competitors products that they love at discounted prices. With custom golf bags starting at $129.99 (normally $199.99), teams can look their best at the #Battle4Bryan.
**If you want to learn more about Ogio Golf or any of the other golf deals from NCCGA sponsors in 2015, contact the NCCGA Team Sales Manager Matt Weinberger at matt@nccga.org.