It's commonplace to read articles popping up on different sites nowadays claiming that golf is dead. Articles filled with hyperbole seeking clicks and readers. It's no wonder why Men's Journal recently published an article titled "The Death of Golf". It's a big topic that affects millions of people across the US.
As an avid golfer, it is easy to get defensive when reading these types of articles. Reading the endless threads of comments, you begin to realize just how polarizing the article is for many people.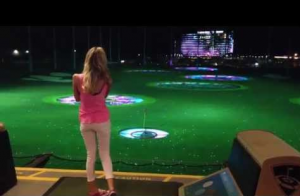 Many of the points made in the article are valid and speak to some of the issues in the the past 10 years about industries overextending and not preparing for the economic issues. Golf courses have to be more creative with water conservation and courses built with large loans struggle to stay afloat. But for every negative story there is always a positive story to explain how the game is changing for good (e.g. TopGolf's success as outlined).
The game of golf is changing. That is easy to see. Just like anything in life, things evolve, people change, and needs change. It's lazy to suggest nothing is being done, or can be done, to adjust to the next generation of golfers. To say golf is a 7-hour day meant for your grandpa and his pals at the country club simply is looking at the game of golf half-empty.
At Nextgengolf, amidst this time of change, we want to be a part of the solution of where the game is heading for the next 1, 5, and 10 years. Focusing on providing affordable, team-based, social golf experiences for 18-34 year olds is how we know we can positively affect the lives of many.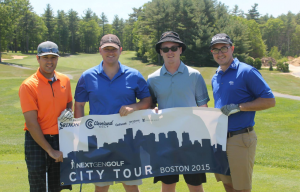 In addition, the National Collegiate Club Golf Association provides support for more than 300 club golf teams all across the country, helping keep thousands of college students involved in the game.
The feedback we have gotten from students and young professionals could not be further from the article's premise that golf is dead. These golfers are eager for easier, more social, low-commitment offerings to network, compete, and just flat out have fun with their friends.
So while I appreciate the Men's Journals attempt to get eye balls on their articles, I think it's important to note golf isn't dead, and it won't be dead anytime soon. As the golf industry is shifting, Nextgengolf and other companies such as TopGolf need to pave the way for what golf is going to look like. It's ok if it is not the same as today. Nothing stays the same, observe what type of device/computer you are reading this article on. Will it be the same 10 years from now? Let's embrace the changes golf is experiencing, and continue to do our part in improving this game many of us love.
**Matt Weinberger is the Director of the Nextgen City Tour. Contact him on Twitter @bergsUD.