The National Collegiate Club Golf Association runs competitive weekend college golf tournaments for students during the Fall and Spring semesters
OUR MISSION IS TO ENSURE EVERY STUDENT CAN PLAY GOLF IN COLLEGE.
220,000+
KIDS PLAY HIGH SCHOOL GOLF
93%
OF JUNIOR GOLFERS WILL NOT PLAY VARSITY COLLEGE GOLF
EVERY
college student is welcome to play NCCGA
GET INVOLVED
OVER 400 COLLEGES PARTICIPATE IN THE NCCGA. Students from any college are welcome even if your school does not have a team
About
The National Collegiate Club Golf Association is an initiative dedicated to the organization and promotion of collegiate club golf. Our mission is to increase opportunities for college students to play golf in college. We achieve this mission through the coordination and regulation of competition locally and nationally.
Community
The NCCGA creates lifetime friendships and opportunities through our National community. Facilitating communication among our players, alumni, and golf industry at large is a top priority.
Inclusivity
The NCCGA is an inclusive organization. All tournaments are co-ed and welcome to women and men. All swings are welcome whether you shoot 65 or 105. Any active college student at any college can compete.
Commitment
The NCCGA is committed to the members of our association and their interests come first. We are dedicated to the success of collegiate club golfers before, during, and after college. Although golf is important, we are committed to lifetime success of our players above all.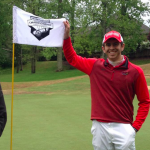 Mason Wicks
Illinois State University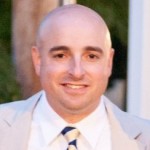 Seth Woods
Fisher College Coach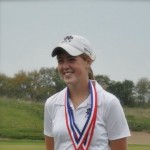 Jamie Ehrhart
St. Louis University
Tournaments are held on weekends (Saturday afternoon and Sunday Morning), meaning students will never miss a class
Events are hosted at quality facilities, but with a college-student budget in mind
Tournaments are co-ed and open to any active college student no matter your skill level
Each region will host 2-3 tournaments which serve as qualifiers to the National Championship each semester
All tournaments are 2 days with team-based and individual competition.
Most clubs are officially sanctioned by campus recreation and receive school funding
Many club golf teams have 100's of players in their club
Clubs play and practice together regularly during the school year and do not have required practice from the NCCGA. Many schools have a discounted greens fee or membership at a local facility
Students can play as individuals representing their school if they do not have the required 5 students to form a team
What is the NCCGA?
The NCCGA (National Collegiate Club Golf Association) is the governing body for non-varsity college golf.
Who is eligible to compete?
To be eligible for NCCGA tournaments, a student must be currently enrolled full-time at their college (as defined by their school). Students must have amateur status. Please check with your individual NCAA coach for eligibility concerns. We do allow NCAA golfers to participate if your season has been cancelled.
Undergraduate, graduate, community college, PGM, Medical, PHD, and law school students are all eligible to play (provided they meet the other eligibility requirements). There are no age restrictions for NCCGA tournaments.
What is the tournament format?
NCCGA tournaments are 2-day, 36-hole stroke-play events. All NCCGA events team-based, 36 hole events
All tournaments are stroke play and team-based (5 of the 8 scores are used to calculate the team score)

Each semester a student has the opportunity to play in at least two regional tournaments and the coveted NCCGA National Championship if he or she qualifies either individually or with a team.
Who plays club golf?
Club golf is played by former high school golfers, recreational players, the academic-focused, former junior tour stars, fraternity and sorority members, and everyone in-between. Club golf is co-ed, inclusive and a welcoming environment that allows students the opportunity to play fun and competitive golf while in college.
Scores range from 65-115. All swings are welcome and club teams often have a wide range of skill levels spanning from highly competitive to recreational players.
What is the commitment of playing club golf?
One of the largest benefits of playing club golf is the low level of commitment. The NCCGA runs three regional tournaments each semester and then a National Championship for qualifying teams and individuals. Each tournament is a Saturday-Sunday event meaning almost all competing teams miss no class time.
The weekly schedule for a club team differs from club-to-club, but most teams do not have mandatory practices, workouts or events on a weekly basis. Many club teams will simply have 2-3 tee times available for anyone who wants to practice/play. This provides flexibility for each individual student to juggle other priorities such as academics, other clubs, or greek life.
How do I sign-up?
Fill out a prospective team form and our leadership team will explain how we can help you start a club golf team on campus.
Which colleges have club golf teams?
Over 350 colleges across the United States have club golf teams.
What if my school doesn't have a club team?
The NCCGA works hard to helps students through the process of starting a club golf team at your school. Everything from registering through club sports, recruiting players, and funding opportunities.
Students also have the option to compete in our tournaments as individuals if their school doesn't have a club team participating or they do not want to start a team.
How many players are on a team?
Team range from 5 players to 8 players and many clubs bring multiple teams to regional events. Clubs range from 10 players to over 100 depending on your college. If you have specific questions about teams, please let us know at team@nccga.org
Can women play?
Yes, of course! Men and women are allowed to compete on the same team in NCCGA competition. Women play from the more forward tees, but would still compete on the same leaderboard as the other competitors.
Schools have the option to create gender-specific teams, but only if both genders are represented. (Ex-Wake Forest fields a men's club golf team AND a women's club golf team). In this case, the women's team would all play from the shorter tees, but still play directly against the other teams.
What are the costs?
Tournament fees
The NCCGA runs one to three tournaments per semester in each region, and the tournaments cost between $80-$115 per player for the event. We include the greens fee, range balls, tee gifts like Srixon balls and granola bars, prizes and often times carts in each event.
What benefits does a team/student receive?
Club golf teams and all individual students that are members of the NCCGA receive the opportunity to play in professionally run golf tournaments both regionally and nationally, discounts at local golf courses, discounts on equipment and apparel, job/internship opportunities, networking events, as well as a significant amount of swag at each tournament. If you are new to NCCGA, here is what to expect:
Sleeve of premium Srixon Z-star balls at every tournament
1st and 10th Tee Bars
NCCGA tees
When are the tournaments?
The NCCGA tournaments take place during the fall and spring college semesters.
The NCCGA does not run any summer events. However, our sister tour, PGA Team Golf, is a summer tour for golfers in college or older in cities across the country. Similar to the NCCGA, PGA Team Golf is team-based and hosts weekend tournaments throughout the summer: Learn more about PGA Team Golf.
How does the National Championship and National Invitational Tournament work?
Teams and individuals have a chance to qualify locally for the Spring 2023 NCCGA National Championship starting in March 2023.