If there were three other people in the world that you would like the play 18-holes with, who would it be? Whether you're an avid golfer or a weekend hack, you've probably thought about who would be in your dream foursome. Many people jump straight to the greats of the game such as Ben Hogan, Jack Nicklaus and Tiger Woods. While my Mount Rushmore of golf doesn't belong on the same course as Bobby Jones, Gary Player or Sam Snead, there are only three bros that make the cut.
1. Connor Parker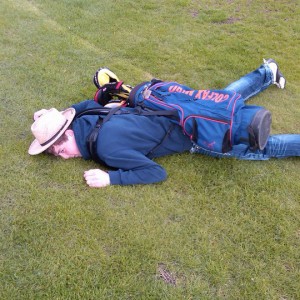 Famous Quote: "Hey guys, watch me power fade this drive."
Strong Shot: Driver. Connor is the guy you have tee of last in a four-man scramble so he can pipe one 330 yards after everyone else love taps the ball safely into the middle of the fairway.
He might be the only person I've ever seen drive the green and six-putt for triple bogey ... on multiple occasions, but I can credit this guy with getting me hopelessly addicting to the game in junior high. We have been hitting the course together ever since seventh grade when I lugged my junior set of Ram clubs with graphite shaft irons across the pristine nine-hole Colfax Country Club.
2. Dylan Berkey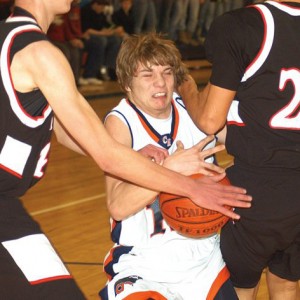 Famous Quote: "Parker better not be hanging out with his girlfriend again."
Strong Shot: Irons. I don't know if I have ever seen Dylan make a shot that dropped my jaw, but I think he could find the green if you dropped him off in the middle of area 51 with nothing but a five iron a golf ball.
He was our quarterback in football, point guard in basketball and ace pitcher in baseball. So naturally is was one of our best golfers. This dude has an impressive combination of athletic ability and the mental game of a 70-year-old clubhouse rat who plays 100+ rounds per year.
3. Mitch Tomlonovic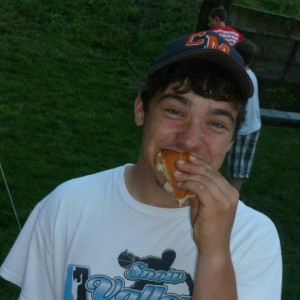 Famous Quote: "Is there a golf coach alive that can pronounce my name right?"
Strong Shot: Short game. Inside of 60 yards, Mitch can get up-and-down from inside a trashcan ... while blindfolded. If I had a nickel for every time he said, "Is that a gimme?" after sticking his wedge shot, I wouldn't have $15,000+ in college debt.
During our senior year of high school, Lefty lead us to an eighth-place regular season finish as a team in the state. Regardless of the time of day or weather forecast, I was never surprised to look down at my phone and see a text from Mitch that simply read, "Golf?" It's also worth noting that King Lono holds the Colfax C.C. course record for fastest nine-hole round ever played at 27 minutes. (note: records may be inaccurate.)
4. Chase Russell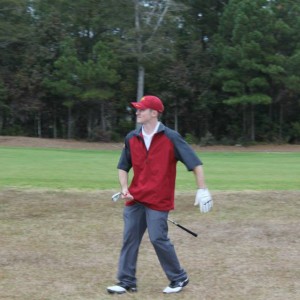 Famous Quote: "Yeah, I usually shoot in the 80s. Through 16 holes..."
Strong Shot: Punch Shot. I pride myself on the fact that I have experienced almost every bad lie imaginable. My misfortunes off the tee have given me the opportunity to hone my skills from the trees, bushes and pine needles.
I was the guy who rarely had something to brag about on the golf course, so if I out-drove Parker, stuck my approach shot inside of Berkey's or rolled my chip closer than Mitch's, they were going to hear about it for a while. While I rarely won, I was always up for the go-to bet: "Loser buys winner a pop."