As golf entrepreneur making my first voyage to the PGA show, I was expecting the show to mirror other technology conventions I used to attend in lacking passion and personality. Part of that reason may have stemmed the intrusive nature of my former line of work in which I would schedule meetings with CEOs of tech companies and try to determine their EBITDA and evaluate their company as an investment in 30-minute meetings. Fortunately the vibe both on the show floor and in Lobby Bar at the Peabody--now Hyatt--hotel throughout the week oozed of innovation, technology, and cautious optimism with a new-found focus on Millennial golfers.
As a new fish swimming in old waters, narrowing my lessons learned at the PGA Show down to 10 was not easy. Nonetheless, below are 10 newbie takeaways from my first rodeo:
1) The industry is starting to care about Millennials. From the Ashley Mayo-led  panel discussion "Marketing and Retailing to Millennials" to the dozens of conversations I had with industry leaders on how to get more young adults in the game, it's readily apparent that the industry is waking up to the reality that we must start accommodating 18-34 year old golfers. My business partner and Nextgengolf CEO, Kris Hart, experienced this sense of urgency first hand at the Golf 20/20 Summit where he helped spearhead a conversation on what the golf industry can do to make the game more relevant for young adults. As a company exclusively focused on connecting 18-29 year olds to the industry, we couldn't be happier about this new-found sense of urgency and hope to play a leading role in helping Millennials across the country get in the game. Below is a picture of a panel we ran moderated by Henry DeLozier of Global Golf Advisors. If you didn't have a chance to make it, check out our free guide on how courses can market to Millennials.
2)  PGM students have class. Our collegiate tour – NCCGA – will have 200+ club teams competing this spring, but last fall we only had three PGMs – Campbell, Idaho, and Florida State – involved in our association. I had the fortunate opportunity to shake the hands of doznes of students and administrators of PGM programs from Nebraska, NC State, Sam Houston State, Clemson, Eastern Kentucky, and New Mexico among others that may join our Association. For those who don't already know, Campbell finished second in our fall national championship at the Barefoot Resort. Who knows, maybe one of these new teams will take home our spring 2014 championship at Crystal Springs in New Jersey.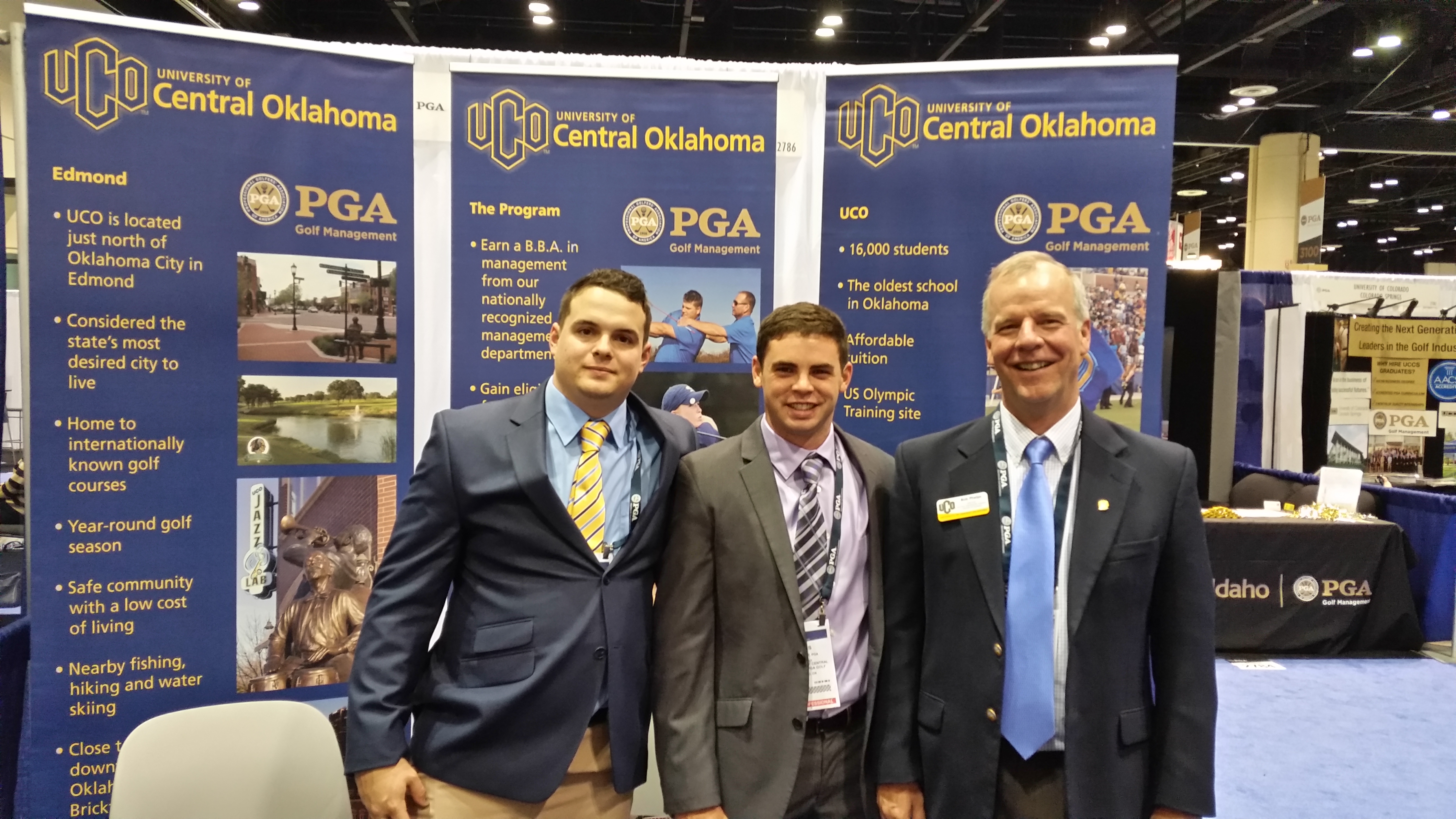 3) Find your friends at the Lobby Bar. It's Monday evening before demo day, and Kris and I were having a beer with Jim Nugent, a prominent golf author who helped Golfweek become the leaders in college golf coverage and then went on to found Global Golf Post which covers elite Amateur golf. In our one hour conversation I counted 7 different people (all prominent in golf) come by and shake Jim's hand. By the end of the week and dozens of meetings of my own, I too realized first hand how special this old bar is to make new friends and catch up with who's who in the industry.
4) Technology is on the rise. No earth-shattering revelations here, but technology--be it GolfNow's new tee time platforms to fierce competition amongst OEMs (a battle which will be determined by marketing, in my opinion)--is everything in golf. From social media to the cloud, the industry needs to adapt to become relevant for the next generation of golfers. One company we were particularly impressed with is GoPro which is making a push to experience and show golf in a new way.
5) The big dogs came out to play. I didn't expect to see so many power house golf executives and legends casually strolling the show floor. Having experienced the show firsthand, I now understand why. No deals or true action can be taken without looking someone in the eye and shaking their hand. With that truism in mind and the general awesomeness of the show, in retrospect, I now understand why so many key industry players were in Orlando this week.
6) Business in the front, party in the back. I figured we would have productive meetings on the show floor, but I didn't expect the swanky parties and exceptional networking opportunities after the sun went down. Two events in particular, the Back9 Network's bash at Howl at the Moon and Wasserman Media's party at ICEBAR Orlando, stuck out in particular. We owe a big thanks to Barry Hyde, a Wasserman Executive and Nextgengolf Board Member, who introduced us to former USGA Executive Director, David Fay.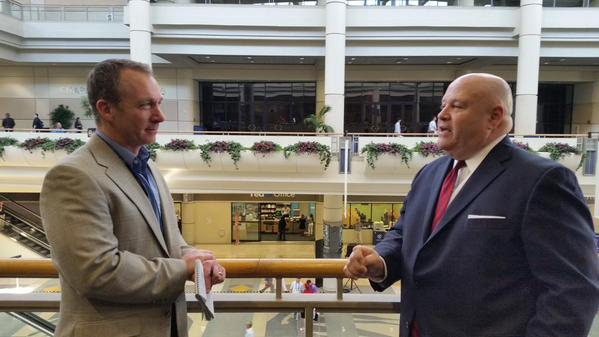 7) Golf fashion is fiercely competitive. Not only did I realize that I need to upgrade my wardrobe before heading back to the PGA Show next year, but I'm also thrilled Nextgengolf does not dabble in golf fashion as there are so many quality attire brands trying to go big in golf. I've got a new found appreciation for guys like Travis Johnson who can build a brand like Travis Mathews, make a successful exit, and then turn around and do it again with his new line, Matte Gray. Despite being a complete baller, Travis is an incredibly down-to-earth guy. We were also thoroughly impressed with Oakley's eye-wear and performance attire product lines. It's great to powerhouses in the golf fashion industry such as Oakley help the next generation of golfers look as such. On an aside, when Kris and I were visiting the booth, Annika Sorenstam casually dropped by, no big deal!
8) Find the right partner. On Monday before the show, Cleveland Srixon Golf announced our formal partnership agreement which gave us tremendous momentum and publicity on the same day that we officially launched our new brand, Nextgengolf. For those who don't know, Nextgengolf originated out of CollegeGolfPass and NCCGA (which will still remain as our collegiate tour). Aligning with a brand that cares about fostering golf's next generation is a huge step forward in helping us help get more 18-29 year olds in the game.
9) Where to schedule meetings. If you need to have a real conversation with someone and don't have a massive booth, the 4th floor couches outside of the PGA Business Center is your go-to-destination. We learned this from Henry Delozier, another Nextgengolf Board Member and PGA Show veteran.
10) Bring walking shoes. From the overflow parking lot to walking the floor all day, your feet will be in need of a massage after a week at the PGA Show. I noticed a lot of people wearing spike-less golf shoes. I'll have to add that to my holiday wish-list so I can break them in before next January!