Over the course of the past weekend, the Providence College golf team continued to impress by shooting the lowest scores out of any team in the country. That's right. In the country. Now ranked at #10 by the NCCGA, John Conley's Friars are poised to make another run at the national championship.
After a rainy first day, the Friars played UCONN's Windham Golf Club which was in tip top condition. With soft greens, all players in the top five of the PC roster were able to card scores in the mid to low 70s. Led by medalist James Ferullo (-3), the Friars went on to win in stunning fashion beating second place UCONN by forty-five strokes. Joesph Dechirico and Michael Hanley also played well, shooting 6-over par for the weekend.
Ferullo shot 71-68 on the weekend. Michael Thibodeau of UCONN shot 67-72, matching Ferullo's 3 under. The two went into a sudden death playoff, where it took four holes to decide a winner with Ferullo ultimately coming out on top.
"We played well" Ferullo said. "The team has a lot of chemistry and it is translating onto the golf course".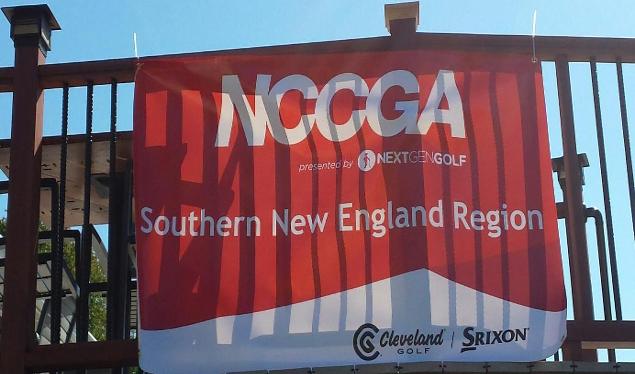 Providence was also able to field a B Team for the tournament. The B team placed 3rd in the tournament, beating out the likes of CCSU, Quinnipiac, and Southern Connecticut.
Chemistry and talent is the formula for the PC Club golf team, and after the weekends' results their formula seems to be working. Both the Friars A and B college golf teams are already gearing up for their next tournament two weeks from now at Stanley Golf Course in New Britain, Connecticut.
The Providence College golf team is focused, talented, and having fun. I am going to go ahead and say right now that Providence goes on to win the Southern New England Region which will give them a birth into the the National Championship at Dancing Rabbit in Philadelphia, Mississippi. With this team lead by Ferullo and Coach John Conley, skies are the limit. Go Friars.
**Tim Sullivan is a Sophomore at Providence College and Intern at Nextgengolf. Contact him on Twitter @Tsulls13