We are very excited to announce our 2015 Official Team Apparel partner, Oxford Golf.  Sold in only the finest golf shops across the country, Oxford Golf is one of the highest quality apparel providers in the world. While Oxford Golf may be the newest golf deal offered by NextGenGolf, Oxford has made a name for itself representing both Nick Thompson and John Peterson on the PGA Tour as well as many players on the Web.com and other developmental tours.
Both men and women club golfers across the country can suit up this year with a variety of custom polos, team jackets, and pullovers.  Oxford Golf is a great fit for NCCGA players since they're a wide array of polo and jacket styles, colors, and fabrics.  Check out the golf deals in the Oxford Golf Team Shop and email matt@nccga.org if you would like pricing or to place an order.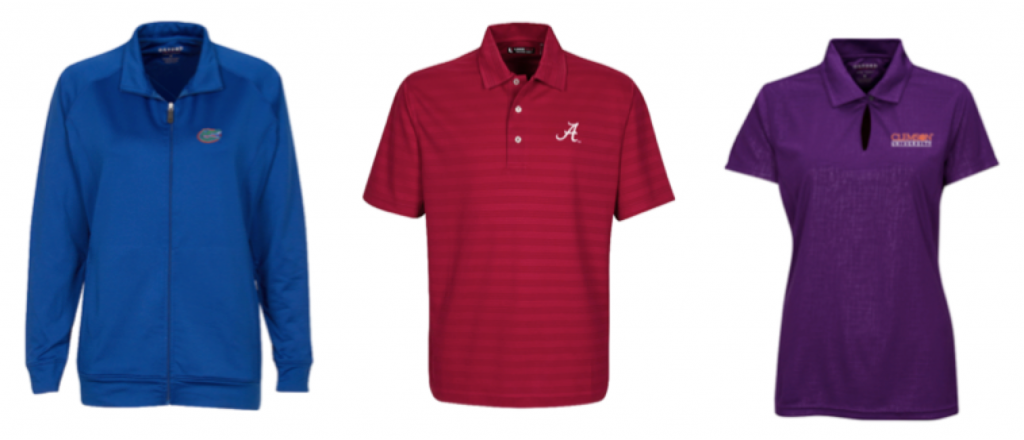 One of the biggest challenges for players or club presidents involves getting their logos on custom gear.   Oxford Golf is a game changer given they streamlined the process to get the best products in hand with a quick turn around and also are licensed with over 500 college campuses.  They're capable of turning around custom items in a matter of weeks, making it easy for teams to gear up in time for the spring season while being friendly on the budget.  Don't miss out on the latest golf deals. With polos starting at $18.50 (normally $55.50), your team can look its best at the #Battle4Bryan.
**If you want to learn more about Oxford Golf or any of the other golf deals from NCCGA sponsors in 2015, contact the NCCGA Team Sales Manager Matt Weinberger at matt@nccga.org.