Whether it be adding partner courses, NCCGA club teams, or new partnerships, CGP is moving ahead in full force as we prepare for our first fall season with our mobile-enabled pass and a course network extended beyond New England with official course partners in 26 states. We took a big step forward on Friday, July 26th in having our first in-person meeting with our 5-person advisory board flying in from around the country on July 26th to Oyster Harbors Country Club, a course widely considered amongst the finest on Cape Cod.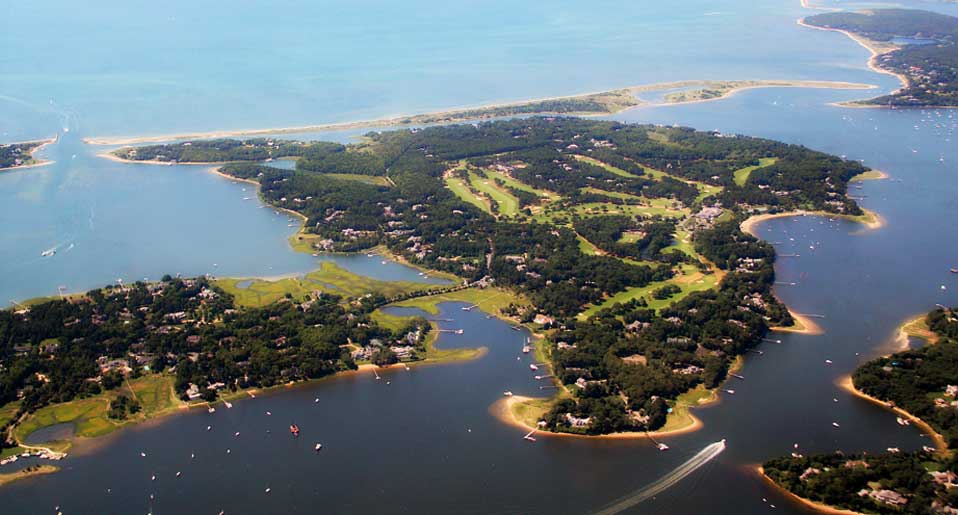 A number of key strategic initiatives were flushed out over the course of a six hour meeting that involved a holistic assessment of where the company is at now and most importantly, where it is going over the next several years. To provide a synopsis of key discussion points:
New Products for Graduates - Because college graduates face similar golf barriers as college students, we will continue to keep students in the game even after they have a diploma in hand
Media Growth - Continue to improve blogging and email marketing strategies with long term strategy of diversifying into leading young adult-focused online golf content and lifestyle property
Sponsors - Establish official sponsoring partners in 5-6 different categories (hard golf goods, soft golf goods, food, beverage, technology, & other)
Branding - Reconciling CGP & NCCGA with young adult (college graduates) products and services into one cohesive brand
Technology - Improve current mobile membership program and websites (CGP & NCCGA)
A special thanks is owed to incredible group of Board of Advisors which is one of the most diversely experienced and influential boards in the golf industry:
Thérèse Byrne
Launched her career at NBC in New York and later worked at IMG, has experience spearheading successful new intre-preneurial and entrepreneurial ventures in traditional and digital/ Web 2.0 media & technology, sports, lifestyle and other arenas.
Vice President, NBC News | President & Executive Producer, NBC News Productions
Presently, Thérèse is advising startups in Media & Technology, teaching entrepreneurship at the Boston College Carroll School of Management (CSOM) and advising clients in the wealth management sector as a Client Partner/Digital Strategist at Revenue Architects. Thérèse holds a B.S. in Journalism from the Univ. of Colorado, Boulder and an MBA in Marketing from Boston College CSOM.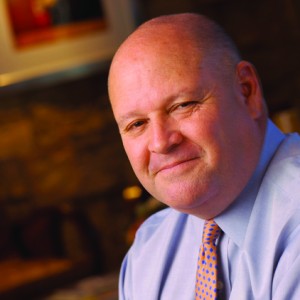 Henry B. DeLozier
Principal in Global Golf Advisors, the international specialist providing consulting services to the investment banking, real estate development and golf asset ownership and operations business segments. Mr. DeLozier joined Global Golf Advisors in 2008 after nine years as the Vice President – Golf of Pulte Homes (NYSE: PHM).
During his tenure at Pulte Homes the company became the largest developer of golf communities and of golf courses in the USA, having invested more than $500 million in the development of golf assets and building 27 new golf courses within ten states. In addition, Mr. DeLozier was responsible for the financial performance of more than 20 Pulte golf courses, the replacement value of which exceeded $300 million with annual revenues greater than $90 million.
Recognized across the globe for his thought leadership in golf-related businesses, he is called one of the "Most Influential People in Golf" since 1999 by the Crittenden publications. Mr. DeLozier serves on the Employers Advisory Council for the Professional Golfers Association of America (PGA). He is a Past President of the Board of Directors for the National Golf Course Owners Association (NGCOA) in America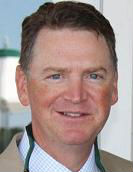 Alex Duhamel
Founder and President of The Duhamel Group, an Association Management Technology company, Alex Duhamel has over 25 years experience designing solutions that leverage emerging technologies. Since 2004, Duhamel has been working primarily with State, Regional, International and Senior Golf Associations creating single database solutions that power web, mobile and smart phone e-commerce and member management applications.
Additionally, in 1995, Duhamel co-founded Crestone International (now CedarCrestone) delivering industry-focused consulting solutions for Human Resources, Financial, and Managed Service PeopleSoft (now Oracle) software implementations.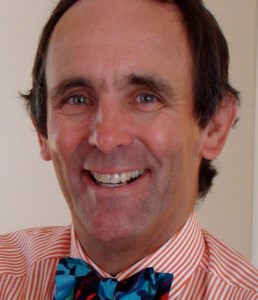 Irv Fish
As a Founding Partner of Fallon Worldwide International Advertising Agency, former CFO of Martin Williams Advertising and former Human Resource Executive with First Bank Minneapolis (now U.S. Bank), Irv Fish retired as a well respected executive.
He served on many boards and committees in the golf industry including the USGA Executive Committee (2004-2009) and was the former Director of the Minnesota Golf Association. Irv has also held many roles outside of the golf industry, including Director of the Twin Cities Chapter of the American Association of Advertising, Director of the First American Money Fund, former member of the Hamline University Board of Trustees, and currently serves on the Board of Mandala Communications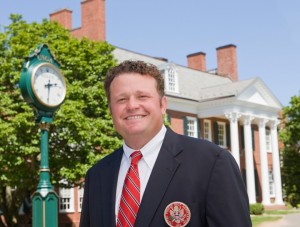 Barry Hyde 
As Executive Vice President of the Wasserman Golf Division, Barry drives a range of revenue opportunities to grow business, particularly within Wasserman's Consulting practice.
Prior to joining Wasserman, Hyde became the first Chief Marketing Officer for the United States Golf Association (USGA) in May 2005, and was immediately put in charge of generating corporate support for the organization. In 2006, Hyde launched the USGA's Corporate Partner program for which he negotiated the first two corporate deals in USGA history with American Express and Lexus. Hyde also later added Rolex and IBM to the program.
Prior to the USGA, Hyde spent 15 years in golf marketing, including four years as Vice President of Global Sponsorships and Events for MasterCard International. In this position, Hyde developed MasterCard's worldwide golf marketing strategy and directed partnerships with the PGA TOUR, European Tour, the R&A, Tom Watson, Golf Digest, ABC Sports/ESPN and others.