Summer 2006. El Gouna, Egypt. I would have never suspected that a free lesson at a local golf course would change my life forever. It was the first time I had ever been to a golf course and learned rules as well as the basics of the game. Honestly, it wasn't love at first sight – I struggled a lot with my shots, but I kept going with the encouragement of the pro who said I would be the only one from my family to play. After the holidays I returned to my hometown where I started taking lessons with a local group of juniors.
Currently I am studying Dentistry – nevertheless, golf is my biggest passion, and I wish to connect my future with the game in addition my medical studies. As a member of the Polish National Golf team, I have developed a keen interest in golf, and it has been priceless to share this unique game with everyone. I was able to do so with kindergarden-aged children as a volunteer during kids golf club at my home club. For me, golf is a never ending adventure as I am currently working for the Atlungstad Golfklubb in Norway.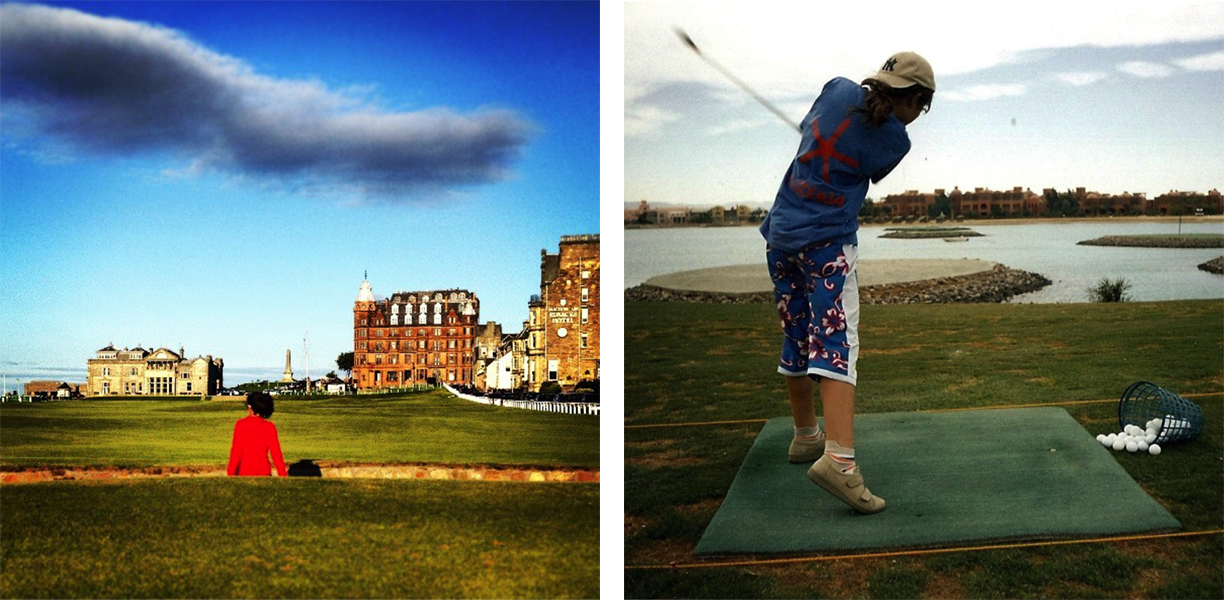 Taking into consideration that golf is quite a young discipline in Poland there are a lot of challenges in front of us, but I am a risk taker -- I am not afraid of new challenges. Therefore, I hope to see my contributions to the game develop across all of Eastern Europe.
Golf is about finding my true self. It helped me to discover my personality and improve my character. Thanks to the game, it is easier to deal with life's up and downs. It has also allowed me to meet many fantastic people who share the same passion for the game. This led me to my favorite place on Earth -- St Andrews in Scotland where I am coordinating the English & Golf Programme during the summer months.
Sunset over St Andrews 🙂 #sunset #standrews #homeofgolf pic.twitter.com/gU6Y5hTFEG

— EGP St Andrews (@EGPStAndrews) June 29, 2014
My ambition is to make a career in golf management and strive to increase the number of players to the point where the Ladies Golf Union can be established in my country. During my travels around the world and playing on various golf courses, I see a big potential in golf hospitality which interests me as a person. For me, golf is a way of living, and I am proud to be the first international participant in the GOLF 20/20 Ambassador program. I hope that together we are able to find many new golfers who will love the game as much as we do.
By: Dominika Antoniszczak
Twitter: @EGPStAndrews
Instagram: EGPSTANDREWS