Every pair of golf shoes tells a story. It can be a good story, such as the time you shot your first hole-in one. Or a bad story, such as the 105 you shot in a tournament, and the time you fell in the water hazard trying to take a risky shot. Whatever the story, sometimes it's time to move on if the shoes are ripped, worn-out, caked in mud, or just have too many bad memories.
Our friends at New Balance want to help by giving away a free pair of golf shoes to a golfer in need!
How to Enter
Send us a picture of your golf shoes on social media using the hashtag #needgolfshoes by Tuesday, July 7th at 11:59 PM EST
Twitter | Facebook | Instagram
We'll select the two best pictures and put it to a vote on the Nextgengolf Twitter account Wednesday July 8th.
The picture with the most votes will receive a brand new pair of New Balance golf shoes and runner up will receive a shoe bag kit from Golfweek.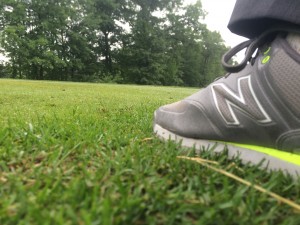 And don't worry if your pair is not selected as a winner, New Balance can still help you step up your shoe game this summer. Members of the City Tour and NCCGA golfers receive an exclusive 50% discount on any pair of New Balance golf shoes. Email or call our Team Sales Director Matt Weinberger for details or to place an order: matt@nextgengolf.org or 513-277-9992.
Whether you need new shoes, clubs, apparel, a GPS or bags, Matt and Nextgengolf can help. Check out all the deals in the team shop.
Good luck in the contest, and we can't wait to see those shoe pictures!
***Travis Richardson is a Zone Manager for the NCCGA, and supports club golf teams on the East and West Coast. Contact him on Twitter @travis_richson.