The mission of Nextgengolf is "more golfers, more rounds". We are currently based in US but at some point, we would like to become a global organization helping grow the game outside the United States and get younger generation across the world in to the game. One of the places I personally would like to see golf grow is India. There are a few reasons why India is a good market to grow the game:
1. Population
At last count, the population of India was around 1.25 billion! That is about 4 times the population of the US, which makes it a massive market to go after.
2. Spending Power
The spending power of the country has been rising for the past 2 decades and it is estimated to go to $1 trillion dollars by 2021. It means more people are willing to pay to have unique experiences. And there aren't many experiences more unique than a club golf tournament.
3. Mobile Explosion
30% of Indians own a smartphone and is the fastest growing smartphone market in the world. By 2020, majority of Indians will own a smartphone which is mind blowing. It also means, it is so much easier to reach people with all things golf (think golf news, golf apps etc)
Since Nextgengolf has the best infrastructure and expertise to grow club golf, it makes sense to start with club golf in India. Here is how we would grow club golf:
a) Work with Military bases to let colleges students play
40% of the golf courses in India are on Military bases and are restricted to only military personnel. If they can be convinced to let college students on to their courses, that will spur a lot of interest and excitement among the student community.
b) Convince major real estate builders to open up their courses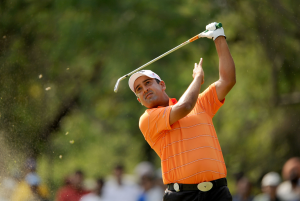 All established big name builders across the country have started building golf courses as part of their constructions to woo the affluent. There is little doubt those courses are not full throughout the week. By allowing college students to play at an affordable price, the courses can be utilized better.
c) Sponsors
Our sponsors like Cleveland/Srixon, New Balance, Ogio, and Oxford Golf (among others) play a huge role in making club golf a success by providing product and monetary support, extending the same benefits the club golf teams in the US receive would be a huge influence on the potential for club golf.
d) TV/Media/Marketing
If major TV channels in India like NDTV, CNN-IBN, Times, Star network etc allocate few segments on club golf in India, that will spur more interest in the game. Top it off with some smart social media marketing and you are setting
yourself up for success.
For now, we are heads down busy growing Club Golf in US. If you are a student who plays golf and is looking to have an experience of a life time, let us know.
e) Get the stars involved
Guys like Anirban Lahiri, Shiv Patel are putting Indian Golf on the international map. If we can get them involved, it will be a huge bonus.
**Mahesh Murthy is the Chief Technology Officer of Nextgengolf, brains of the organization, and an infrequent contributor to the blog.