If you ask a college student to rank the social media sites they use most often, LinkedIn would most likely fall outside the Top 5. Facebook, Twitter, Instagram, YouTube, Snapchat, Tumblr, and others typically come to mind and are used more frequently than LinkedIn. That should not be the case for college students looking to one day enter the workforce. LinkedIn's ability to help you network and feature your resume publicly should be used by each and every student hoping to get their name out.
Did you know that 94% of job recruiters use LinkedIn to find candidates, compared to 55% on Twitter and 65% Facebook. It won't look good if you're the only candidate without a LinkedIn profile (or worse, a bad profile). The golf industry is no different. Here are some tips to help you use LinkedIn effectively to find a golf career.
Start one
The first step for many students is to simply start a LinkedIn. It's free, and only takes a few minutes. Be willing to spend a little more time than that though, especially if you want it to be complete and professional.
Use a professional profile picture
Including a picture makes your LinkedIn profile 11x more likely to be seen. Use this to your advantage and take a professional-looking picture (dress like you would for a job interview), don't simply crop a picture from the party last weekend.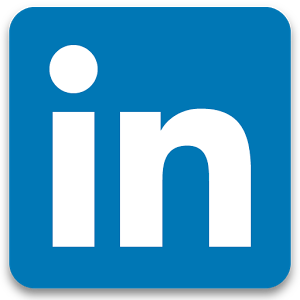 Fill out relevant job history
What have you been doing the last 5 years? This is your opportunity to tell any prospective employers your experience and skills in the industry. Proofread your descriptions, and make sure they are accurate. Include any involvement while in college. Did you run the school's club golf team - mention it!
Connect with people in your network
Use LinkedIn to connect with people you have worked with in the past. These are the people that can endorse your skills, provide you recommendations, or vouch for you in job searches. Make sure you return the favor by endorsing those that you feel have done a great job and would be a strong candidate. Former supervisors, classmates, co-workers, as well as mutual friends are great connections. Be careful that you only vouch and endorse those that you trust. If they burn bridges at a job you recommended them for, it could really come back to hurt you.
Post interesting stories relevant to your industry
Show prospective employers you are knowledgeable about current events and business trends. Was a law just passed that will have an effect on your industry? Mention it. Did a new product just come out to the market that could revolutionize sales and help propel the industry to another level? Link to a story and give your opinion. It's also a great place to put a link to any blog articles you have written. Show you are passionate about the industry and securing a golf career.
Follow companies and groups you are interested in
If you want to work for Cleveland Golf, Srixon, or anyone else, follow them on LinkedIn. This is where companies post job opportunities, as well as relevant news. Join groups with similar interests as yours. I personally a member of the "Boston Young Professionals Association" LinkedIn group so I can stay up-to-date on any networking opportunities or social events in the Boston-area.
Include proper contact information, and link to social media sites
You have done all the hard work to draw recruiters and potential employers to your profile, so don't forget to give them a way to contact you. Ensure you have an up-to-date e-mail, and phone number.
The entire Nextgengolf team has LinkedIn profiles, and we encourage all of our student leaders and regional coordinators to create one also (if they don't already). We love giving out endorsements and recommendations to students that do a great job. And while the above steps won't guarantee a golf career, they will give you a head start in the job search and provide you with another avenue to be discovered.
**Travis Richardson helps grow golf for millennials with Nextgengolf and the NCCGA. Connect on LinkedIn or reach out on Twitter @travis_richson.