PGA Professional of the Month
Recognizing the golf pros that go above and beyond for their facility
We are very thankful for all of the PGA Professionals that have supported Nextgengolf in 2017
Kyle Long
The Resort at Glade Springs (Daniels, WV)
Website
Bio: Originally from Central Florida, Kyle Long began in the Golf Industry as a cart attendant during the summers in 2009 at The Resort at Glade Springs. After finishing his playing career and graduating from Concord University, Kyle become an assistant Golf Professional for the resort and ultimately now the Head Golf Professional. Kyle enjoys promoting the game through junior golf and has done so by becoming a US Kids Golf certified instructor. His favorite events to host are the local junior tours, college invitationals, and NCAA and NCCGA Championships.
Kyle's background in the industry: My background in the industry is limited to The Resort at Glade Springs, but I have been awarded PGA Apprentice of the year from the West Virginia PGA Chapter. I have work with the Tri-State PGA on hosting PGA Tour Qualifiers. Also, received certification as a US Kids Golf Certified Instructor.
Does Glade Springs do anything to support junior golf? -  We support junior and young adult golf by hosting numerous events and clinics. We host weekly clinics throughout the summer for juniors of all ages. We also host event for all three junior golf tours in our area along with NCAA invitationals, Regionals, and National Championships. Also, we have hosted the NCCGA National Championship and the past two NCCGA Colonial Regional Championships.
 What makes Glade Springs unique? - The Resort at Glade Springs is unique due to the diversity of our three golf courses on property and how well they are maintained. The Resort at Glade Springs has two of the top 5 ranked course year after year (The Cobb Course & Stonehaven Course), along with the most challenging course in the state (Woodhaven Course).
What was it like hosting a NCCGA National Champiosnhip? - Hosting the NCCGA National Championship was like no other. It was extremely exciting to watch the great caliber of golf and meet outstanding young adults. All participants from schools across the United States were top of their class. All individuals were very appreciative towards the staff and volunteers during the event. These young adults make hosting events, such as the NCCGA National Championship, lifelong memories for not only the players but the staff as well.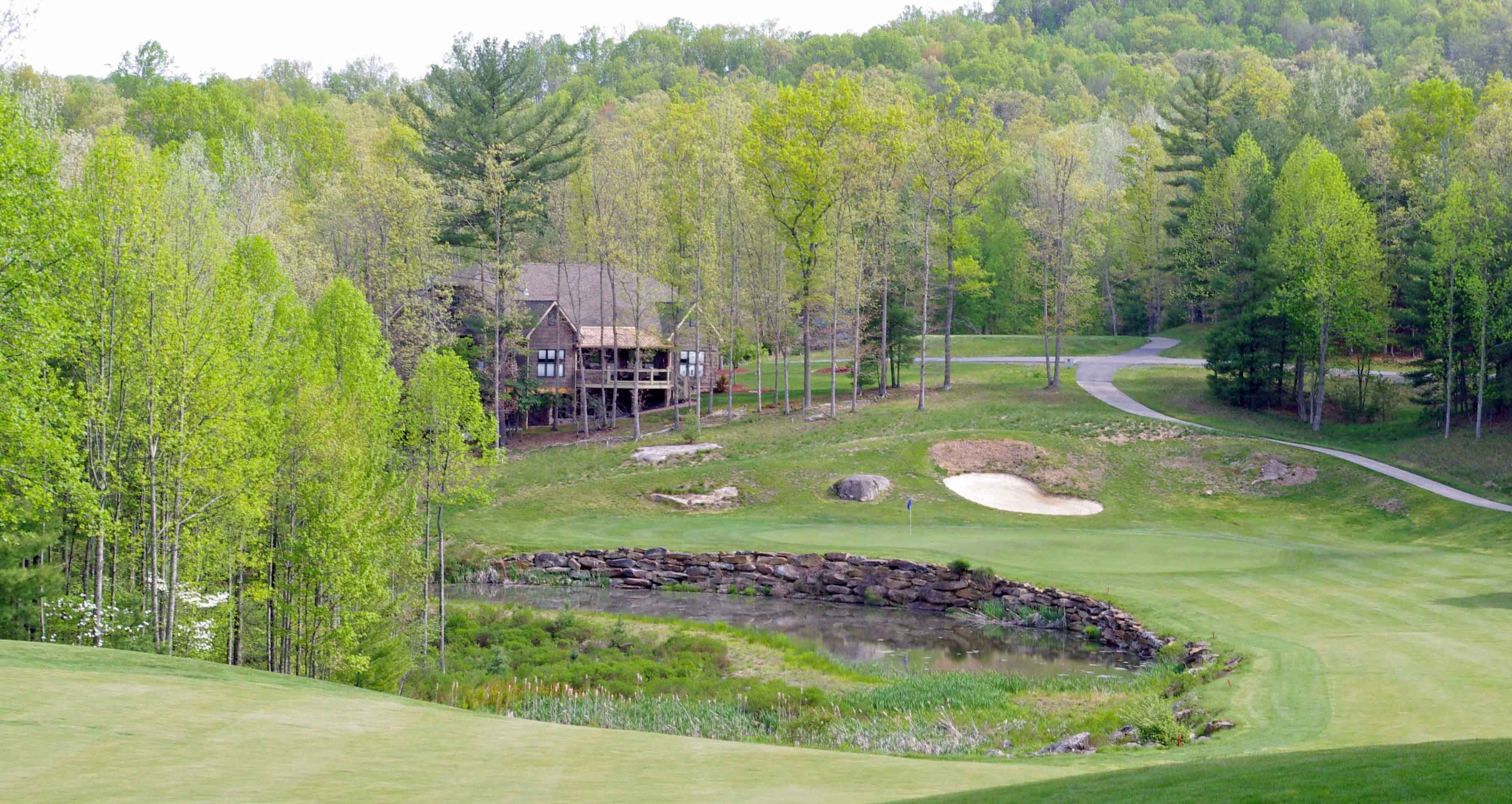 Josh McKim
The Golf Club at Oxford Greens (Oxford, CT)
Website
Bio: Originally from Columbus, Ohio (GO BUCKEYES!) Josh began his career in golf as a caddie at the age of 13. By the age of 18 he was an Assistant Professional at Brandermill Country Club in Midlothian Virginia. At the age of 21 he was hired to the management team that opened the Club at Viniterra in New Kent, Virginia a Rees Jones Signature Course. At the age of 28, Josh was hired by Billy Casper Golf to become the General Manager at The Golf Club at Oxford Greens. Josh studied Economics at Virginia Commonwealth University where he was a member of Theta Chi Fraternity and served as Social Chair for 3 years. Josh's hobbies outside of golf include wakeboarding, snowboarding and planning the next event.
Josh's background in the industry
Certified PGA Professional In General Management
9 Years of Corporate Golf Management Experience
Hosting Professional PNC Senior National Championship -2012
30 minute feature on "Southern Maryland Prospective" -2016
Supporting junior and young adult golf - Oxford Greens absolutely loves Junior Golf! We are currently the home course to two local High School golf teams and are in the works for a third. In 2017 we will begin to offer free junior nights for all the juniors interested in golf in Oxford, CT. Oxford Greens has also hosted  the IMG Junior Golf Tour the last two years to help local and regional Junior Golfers to earn national points. 
With your involvement with High School golf teams what are your thoughts on our newly launched ranking system highschoolgolf.org - It's a great idea and will help juniors who are not afforded the opportunity to travel regionally or nationally earn more recognition to help move on to the next step.
Why host a NCCGA regional tournament? - Oxford Greens's slogan is "Where Champions Play" so to have the opportunity to host a two day championship for the NCCGA made perfect sense!
Fun fact about Oxford Greens - It's fun walking down the club's hallways and see the pictures of Billy Casper hitting the honorary first tee shot when Oxford Greens opened.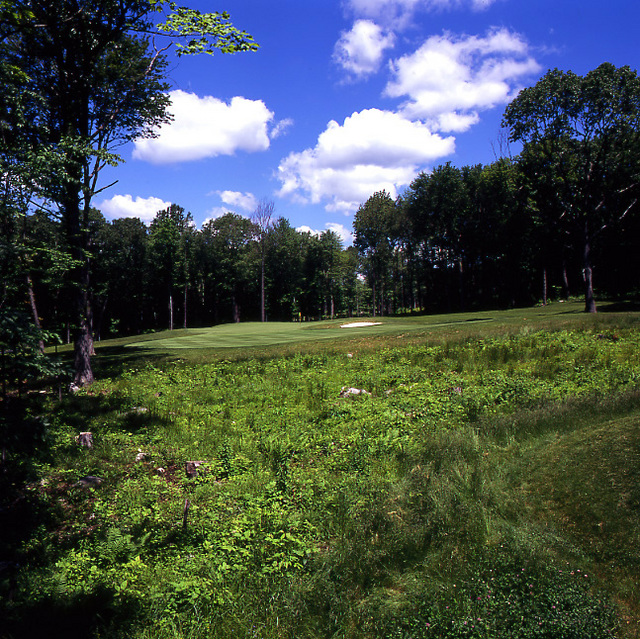 Frank Maynard III
UNC Finley (Chapel Hill, NC)
Website
Bio: Originally from West Lebanon, NH Frank began his professional career in 1998 as an assistant golf professional working for Hall of fame golf coach and PGA Professional Bill Johnson at Hanover Country Club owned by Dartmouth College. Frank spent two seasons working in NH and spent the winters in Lakeland, FL. In September 2000 Frank began working as the Second Assistant Golf Professional at UNC Finley Golf Course shortly after the golf course was renovated by Tom Fazio.
Frank attained PGA membership in 2004 and a specialty certification in golf operations in 2013. Head Golf Professional since July 2017 Frank oversees the daily golf operation and works closely with all facets of the operation to maintain UNC Finley's busy event calendar, overseeing a great player experience and growing the game of golf daily. With 20+ years of teaching experience Frank enjoys working with all levels of players from competitive juniors to recreational adults and has been known to specialize in short game instruction.
Growth of Game - Frank and UNC Finley have a strong commitment to growing the game of golf through junior and adult golfer development programs; any given day you're likely to see one of Finley's PGA Junior League teams competing, a First Tee clinic, a Get Golf Ready adult or junior clinic, undergraduate PE golf class,  Finley Junior Golf Camp or a golf clinic with the MBA or Law school. Finley is a host site for a local Drive, Chip and Putt qualifier and in 2017 had the most registrants in the carolinas with 248 juniors competing in one June day looking to advance to Augusta National. 
Involvement with UNC - UNC Finley is a 1999 Tom Fazio redesign and one of the top 10 University golf courses in the country; the only public access golf course in Chapel Hill it has student, faculty/staff, local community and guest daily play along with 200+ members and golf team play. The golf course hosts annually the women's golf teams Ruth's Chris Tar Heel Invitational and the men's golf teams Tar Heel Intercollegiate. Current LPGA Tour players Austin Ernst, Brooke Pancake, Cheyenne Woods and Katherine Perry along with PGA Tour players Bill Haas, JB Holmes and Matt Hill have all walked the fairways at UNC Finley when playing college golf. Finley has also hosted the NCAA Men's and Women's regionals and annually hosts charity golf tournaments such as the Mia Hamm Foundation Golf Classic and the UNC Legacy Golf Tournament.
Hosting a City Tour tournament at UNC Finley - Finley hosted a City Tour event in 2017 because it's in line with growing the game of golf and promoting access to an assortment of players and skills. The event was successful in it's first year and hopefully next years event will grow in participation and more folks will enjoy UNC Finley.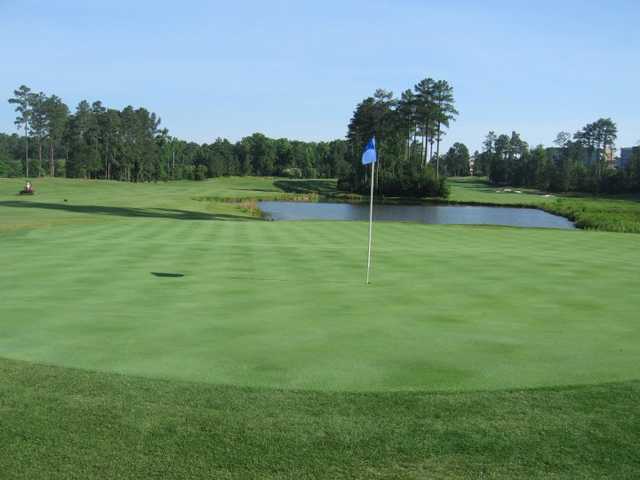 Michael W. Smith
Harrison Hills Golf & Country Club (Attica, IN)
Website
Bio: Originally from Danville, Illinois, growing up all I did was play golf. I can remember getting dropped off at the golf course and playing with the skins guys in the morning, then working outside service at night. To me, there was no better place to hang out and stay out of trouble growing up. As my game improved I started to see an opportunity to play golf in college and was lucky enough to earn a golf scholarship in the process. Since graduating from Southern Illinois University – Carbondale in 2002, I really enjoyed traveling around the country working at different golf courses and learning how to run a successful golf operation. Now in my 4th season as the Head Golf Professional at Harrison Hills Golf & CC in Attica Indiana I have been able to draw on my 20+ years of experience in the golf industry and offer our members and guests a wonderful golfing experience on a daily bases. I feel blessed to be able to do what I love every day. My wife Nicole does an amazing job keeping our household in order and allowing me to follow my passion, I could not do it without her. Our two children, Maddox (11) and Nicolas (9months), love the golf course and there is nothing better than watching them enjoy the journey.
Industry Background - Growing up the son of a golf professional I had a good understanding of what it would take to run a successful golf operation. As I graduated from college I really thought I would get away from golf and pursue other interests at the time. The thing that brought me back to golf was the people and the opportunity to give back to the game that had given me so much. The best decision I have made in my golf career was to work seasonal jobs all over the country. This allowed me to work for many different professionals and see how they did things and grow as a professional myself. My experience includes helping build the back nine, selling home lots, and opening the clubhouse at Teton Reserve in Victor Idaho, working at Rancho San Marcos in Santa Barbara California, La Quinta CC (home of the Bob Hope), Ocean Reef club in Key Largo Florida, Boulder Ridge in Lake in the Hills Illinois, and now Harrison Hills Golf & CC (the #8 ranked golf course to play in Indiana by Golfweek magazine).
Harrison Hills as a NCCGA Regional location - One of my first tasks as the Head Golf Professional at Harrison Hills Golf & CC 4 years ago, was to try and attract an event in which we could showcase our golf course and build into an annual competition. As I did some research on new and upcoming ideas I ran across the NCCGA. Noticing that there was a need for golf courses to provide a playing platform for the college club golfers I immediately started calling the NCCGA headquarters. My goal was to try and partner with them in offering the Indiana region a great venue to host one of their events. I think that Harrison Hills makes a great venue for the NCCGA because the golf course is a great test for the golfers. We look forward to the event every year and really try to get the golf course in the best shape possible for the two day competition. The student ambassadors we have had over the last four years have done a great job with communicating their needs and I make sure to go the extra mile in offering my help in running the event so they can enjoy playing as well. Every year it seems like the course gets better and the golfers have been extremely satisfied and complimentary of the course conditions and my staff. I am extremely proud to host the NCCGA at Harrison Hills and from the response we receive from parents and the golfers it makes it a truly special event for us.
Interesting facts and goals moving forward
Finished 19th in the NJCAA national tournament
South Florida Merchandiser of the year – Ocean Reef Club
Won the Illinois Pro-Assistant Championship
Increased Tournament Rounds by 10% per year for the last 4 years
Teach the game of golf to anyone interested in learning or getting better
Host the local grade school P.E. classes for 3 weeks in the fall
Continue to provide our members and guests a world class level of customer service and superior playing conditions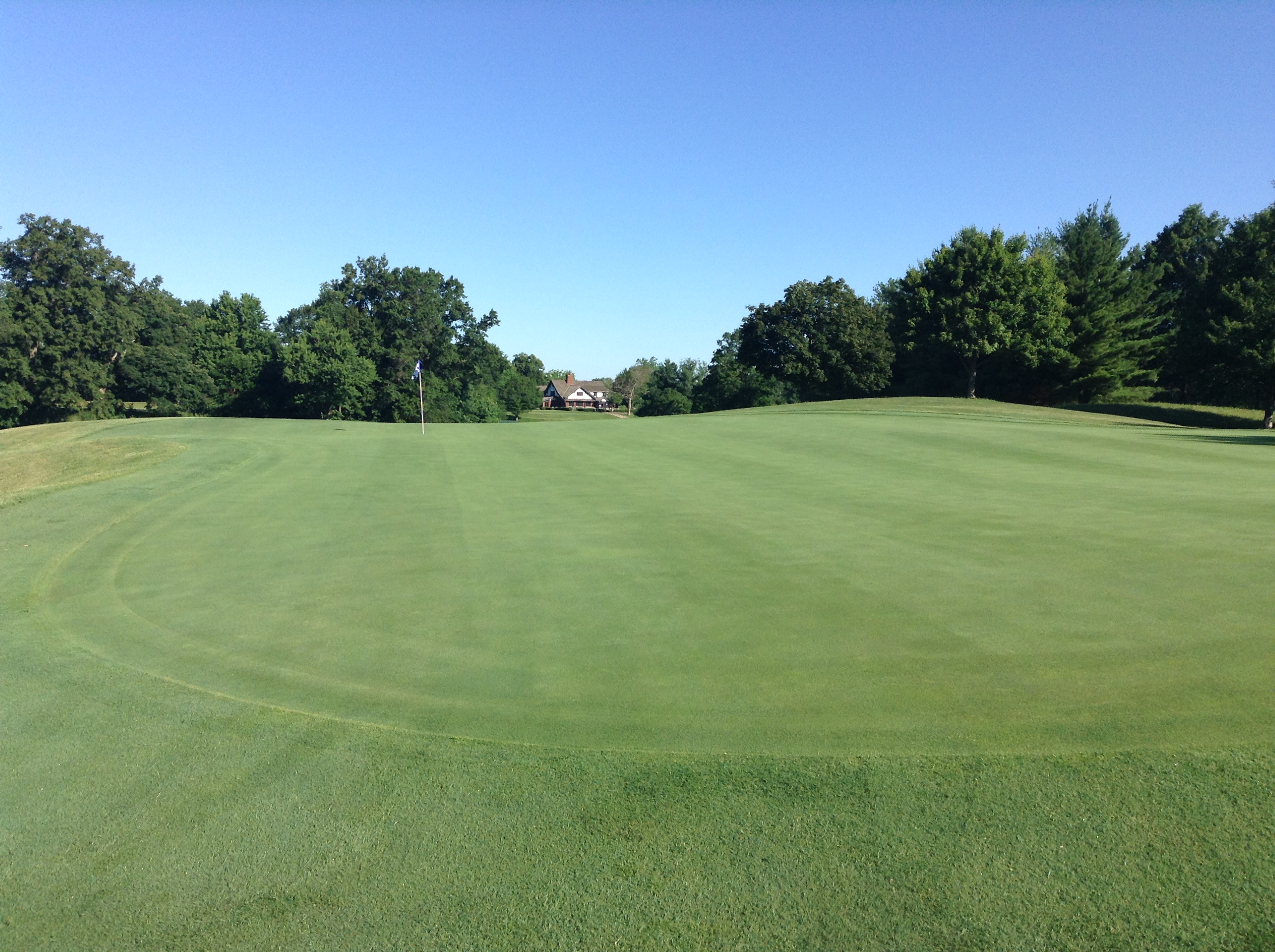 Jimmy Hamilton
Wildwood Green Golf Club (Raleigh, NC)
Bio: Jimmy was raised in Reading, PA. and attended the University of Maryland, College Park where he earned a B.S. in Business Administration in 1978. While at Maryland, Jimmy's passion was golf. He lettered 3 years and was co-captain in his junior and senior years. Upon graduation, Jimmy moved to Raleigh, N.C. and has been teaching students ever since.
Jimmy's experience in the industry - I became an assistant professional in the PGA apprentice program in July of 1978 and earned my Class A membership in May of 1982.  I have owned or operated practice facilities since that time with one year also spent as Head Professional at Raleigh CC.  I was able to be around numerous great teachers as an assistant and early in my career including Conrad Rehling and Peggy Kirk Bell and many great players and teachers here in the Carolinas.
How have you impacted golf in the Carolinas? I would guess I have given over 35,000 lessons and worked with thousands of golfers in the Raleigh area.  I have coached middle school teams and two separate high school teams, boys and girls, including 14 years as coach at Saint Mary's School in Raleigh.  I helped build the program into a competitive team and helped build the Independent High School girls golf program in North Carolina from scratch to now over 25 schools fielding teams.
Who are some of the top people you have taught? I have worked with tour players and pure beginners and have gained much satisfaction from all levels of players with their progression towards goals.  Having coached Doc Redman, 2017 US Amateur Champion, the drive to succeed is certainly a big difference maker along with incredible talent in that level of player.  Seeing their work ethic in all kinds of conditions shows why they are among the best.
What makes Doc Redman so special? Doc was always a sponge wanting to know more and then practicing to near perfection.  It was incredible watching him win the US Am.
You have been very involved with the creation of the club golf team at Meredith College.  How has that been going?  The Meredith College program is another opportunity to grow the game and show my passion for the game.  A generous donor has funded the program and by starting as a club team, the goal is to become a varsity sport in 2 years if we can cultivate the interest.  My connections with high school programs and coaches, regional junior tours for girls especially the Peggy Kirk Bell Junior Tour, and other PGA Professionals makes me very confident we can grow the program steadily.
Other Interesting things about Jimmy's career
 I have competed in 3 PGA Tour events in the early and mid 90's and competed in the 2010 Senior PGA Championship after finishing T-8 in the National Senior PGA Club Professional Championship in 2009.
My goal every day is to pass along my passion for the game and expertise to golfers that seek my services.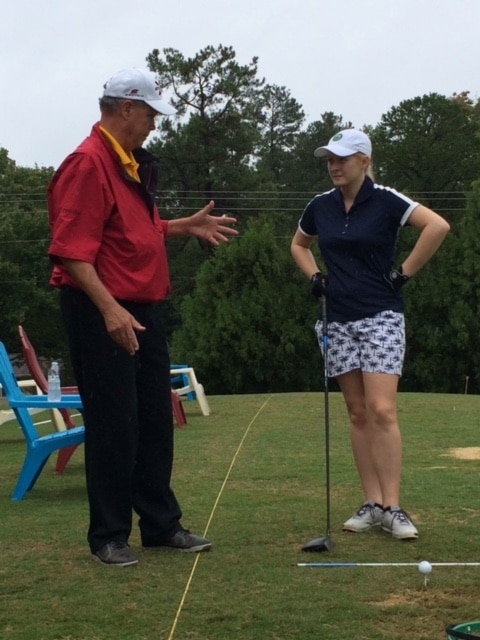 Bob Seganti
Caledonia Golf & Fish Club and True Blue Golf Club (Pawley's Island, SC)
Website | Twitter | Golf Advisor
Bio:  Originally from the Philadelphia, Pa. area Bob Seganti moved to the Myrtle Beach to start his career in the golf business at the age of 30. He started his golf career as an outside service team member at Caledonia Golf & Fish Club and entered the GPTP training program in 1997. Bob earned Class "A" status with the PGA of America in August of 2000. Bob then was promoted to The Head Professional position at True Blue Golf Club in 2001. Bob started Caledonia Golf Vacations in 2009 out of his Director of Golf's office at True Blue Golf Club. He became the Director of Golf Operations in the Fall of 2013 overseeing Caledonia Golf & Fish Club, True Blue Golf Club and Caledonia Golf Vacations. Bob is currently serving as The President of the Myrtle Beach Area Golf Course Owner's Association. He is a Board Member for Myrtle Beach Golf Holiday. He is the Chairman for the MBGH Marketing Committee and is currently The Chairman of the Georgetown County Tourism Management Commission. Bob is heavily invested in the "business of golf", dedicated to stabilizing and growing all segments of golfers and is willing to change company philosophies to meet customer's needs.
Bob is married and has 3 children attending various colleges in South Carolina. (Go Chants! Coastal Carolina, Go Cocks! University of South Carolina, Go Eagles! Winthrop University)
Why Myrtle Beach?  Why not? It's "The Golf Capital of the World". The Greater Myrtle Beach area also offers world class beaches, fishing and entertainment. The Grand Strand spanning almost 60 miles along the Atlantic Ocean is one of the fastest growing regions in the country for retirees and families seeking to raise their children in a temperate, year-round climate with all of the benefits of outdoor recreation.
Why host the City Tour Championship in 2017?  We are always seeking events to fill our calendar and introduce our properties to a new audience. September offers great course conditions and will give the City Tour players a fun test of their skills as they travel from across the country to cap off the 2017 season.
What makes Caledonia and True Blue the best courses in Myrtle Beach? We allow the major publications and golf raters' to make that determination. Internally, we invest heavily in our maintenance and landscaping budget. We offer quality food and beverage outlets offering the latest in culinary creations, craft beers and cocktails. We have a 16 acre practice facility and are home to The Steve Dresser Golf Academy (annually ranked as a Top 25 Golf School). Our team members are trained to "Welcome" you to our properties and are here to enhance your experience.
Importance of Myrtle Beach Golf Holiday? MBGH is the leading marketing organization in golf. They lead a co-op of 80 plus golf courses and over 125 hotels and travel providers. My role is as a Board Director and Chairman of the The MBGH Marketing Committee. MBGH seeks any opportunity to improve the business of in the Myrtle Beach marketplace while partnering with the leading golf organizations in the country and around the world. The partnership with Nextgengolf is a perfect example of those type of partnerships.
Other Interesting things about Bob's career
I was relatively late to the game. My high school graduation present was a set of golf clubs. I was a member at a public facility for several years, before moving to Myrtle Beach.
I put myself through college working for UPS and in the restaurant trade.
We try and frame every aspect of our operation and decisions made from a customer standpoint. My frame of reference comes from someone who has paid green fees, member dues, dining minimums and worked in hospitality on both sides of the clubhouse. We try and avoid making assumptions about our customers' needs, regardless of our status in the industry.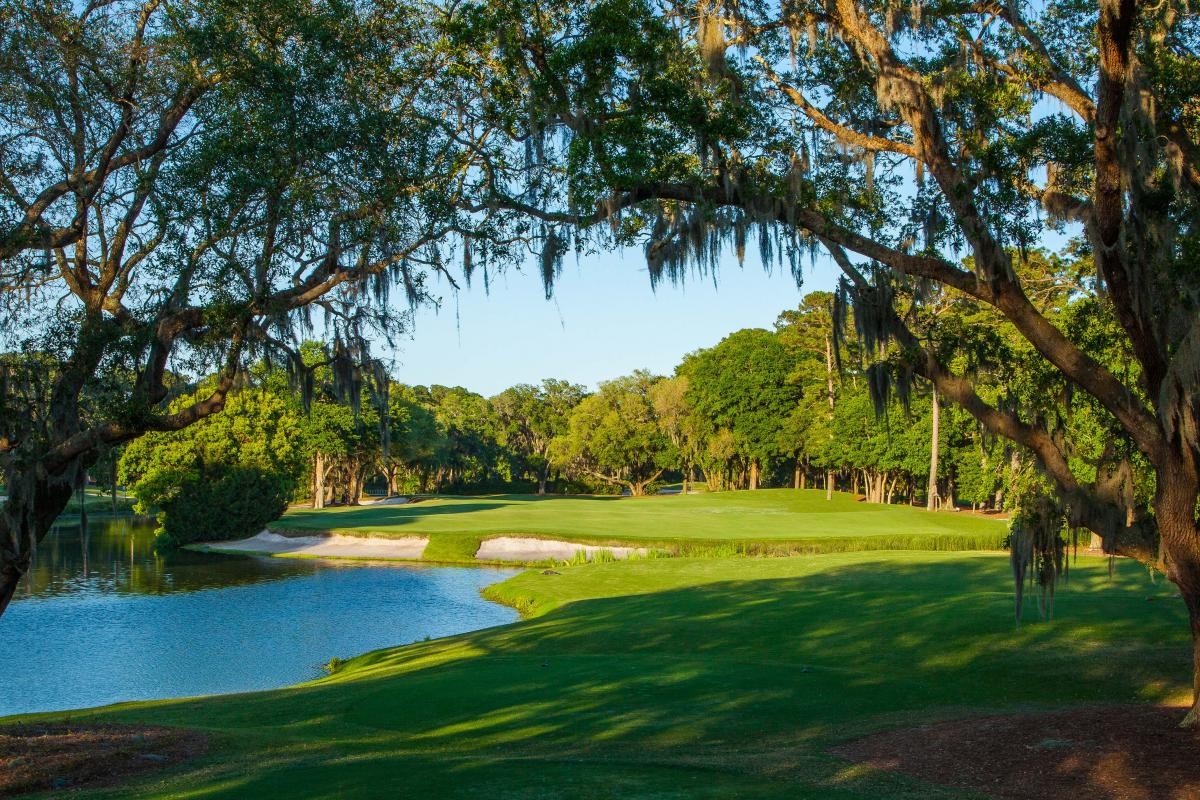 Alex Rudroff
RiverWinds Golf and Tennis Center (West Deptford, NJ)
Website | Twitter | Golf Advisor
Bio: Alex Rudroff is from the Philadelphia Region, growing up and learning the game of golf in his hometown of Marlton, NJ. Alex began his Golf Professional career at Ron Jaworski's RiverWinds Golf and Tennis Center in West Deptford, NJ. He is the Assistant Professional there where he runs day to day outside operations, runs outings/events, gives lessons, and helps with Ladies and Juniors clinics.
Junior and Millennial Golf Focus
Junior Golf is something that Alex has become very passionate about. He spearheaded a Junior Golf Clinic at RiverWinds when he was first hired as the Assistant Pro and continues working with the kids every Saturday afternoon.  Alex is also a coach for the RiverWinds PGA Junior League team (Ages 7-12). In this league, the juniors play 9 hole match play events once a week during the summer, rotating players every 3rd hole. It is a great way to get kids involved with golf at a young age.
While at RiverWinds, Alex has had the pleasure of working with the Nextgengolf City Tour where both tournaments (2016 and 2017) were ran smoothly. Alex also helped to run the Rowan University Club Golf Team and was the NCCGA Philadelphia Student Ambassador in the Spring of 2017. Alex loves what the NCCGA and City Tour has to offer millennials and encourages anyone to get involved to grow their love for the game of golf.
What's Next?
Alex plans on furthering his Golf Professional career as he will be opening a new chapter in Florida in the coming months.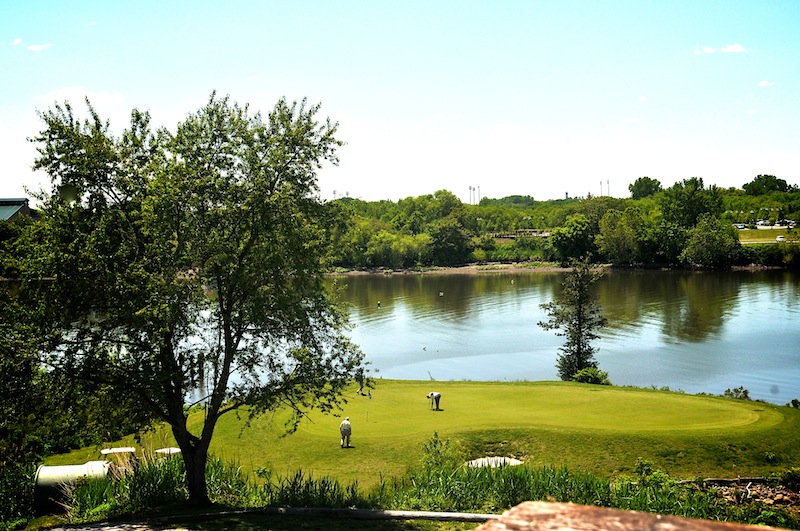 Elizabeth Clarkson
Château Élan Winery & Resort (Braselton, GA)
Website | Twitter | Golf Advisor
Bio: Elizabeth Clarkson began work at Chateau Elan Winery & Resort in 2003 as a beverage cart attendant. Working her way up through the company, she is now the Director of Golf at Chateau Elan, overseeing 45 holes of public play. Originally from Lawrenceville, GA, Elizabeth earned a place on the golf team at the University of Georgia, where she graduated with a degree in Advertising. She was also recently awarded 2016 Merchandiser of the Year for the Georgia Section of the PGA of America, resorts category.
Chateau Elan hosted its first National Collegiate Club Golf Association (NCCGA) tournament in the spring of 2017. This marked a continued tradition of supporting junior and college golf. Elizabeth enjoyed hosting the collegiate club golfers, "It's great to allow golfers who are not at the top NCAA level continue to play competitively." When she was in college she had a lot of friends play junior golf and high school and once they got to college they got cut off. She enjoyed meeting the club golfers and felt the event was run similar to previous AJGA tournaments locally.
Elizabeth has helped spearhead the support of junior golf in many ways at Chateau Elan:
Host junior tournaments all year long

No restrictions on junior tee times

Increased junior age to 18 and under (through high school)

Great junior rates - $25 for 18 holes and $15 for 9 holes

Par 3 course which is really good for beginners

4/6/9 hole pricing options on Chateau course
Fun Fact about Chateau Elan:
Chateau Elan is the most awarded Winery on the east coast, now boasting over 200 awards over the past 3 years.  Over 25 different types of wine are offered from our Winery and all are available for sale in the Golf Shop at Chateau Elan.  We are especially known for our different varieties of Muscadine wine which is native to Georgia.

In 2017, Chateau Elan will host more than 20 junior events from various tours, as well as one of the regional Drive, Chip, and Putt qualifiers.

Chateau Elan is the site of this viral video.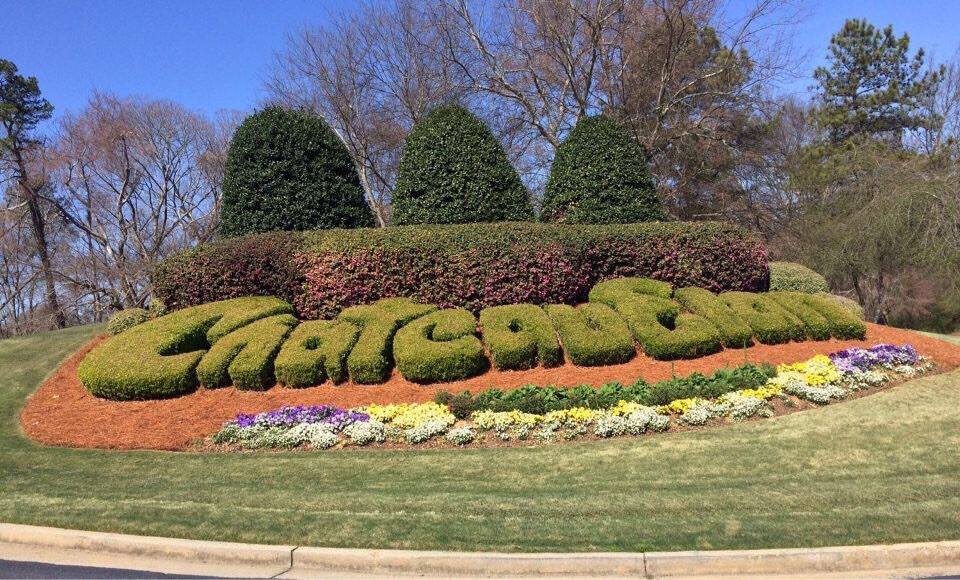 Tom Ellis
Robert T. Lynch Municipal (Brookline, MA)
Website | Twitter | Golf Advisor
Bio: Originally from the Pittsburgh, PA area, Tom Ellis started his professional career with the PGA TOUR's TPC Network in 2000 where he spent 10 years working as PGA Professional at various TPC properties throughout the country including Head Professional at TPC Boston for three seasons. Prior to taking over the golf operations at Brookline Golf Course, Ellis served as a PGA Professional at Salem Country Club in Massachusetts. With over 15 years of teaching experience, Ellis enjoys promoting the game with the goal in mind for students to improve while enjoying the learning process.
Brookline Golf Course is known in the greater Boston area as offering one of the best beginner clinic opportunities for eager new golfers.  Holding roughly 8 beginner clinics each month throughout the golf season, the four session clinic would light a spark in the beginner golfers. After each clinic and much like other beginners who finish initial lessons, it's hard to figure out what to do next.  
Three years ago, Ellis had an idea which greatly improved the continued improvement of these beginner golfers.  Since "graduating" from the clinics to the course, whether it be 9 or 18 holes, was an ominous task, Ellis decided to set up 3-hole leagues and begin offering a 3-hole rate.
Brookline Golf Course is uniquely setup geographically where several sections of the course have easy 3-hole stretches that start near the clubhouse and come right back to the parking lot after 3 holes.  This setup allowed Tom to create the 3-hole league in which an instructor would join the new golfers each week and help them see improvement.
"This 3 hole environment helped the students apply what they learned in the lessons on the actual course.  They had the opportunity to build confidence and see their score decrease each time out, even if it started at 45 strokes for 3 holes the beginners tangibly were able to post a score and have it mean something," Ellis said.
Ellis continued to build on the 3-hole success and offers a 3-hole rate for any golfers regardless of skill level to get a few holes in before or after work.  With the success Brookline has seen keeping beginners in the game and making golf more enjoyable for them, let's hope more PGA professionals start thinking differently.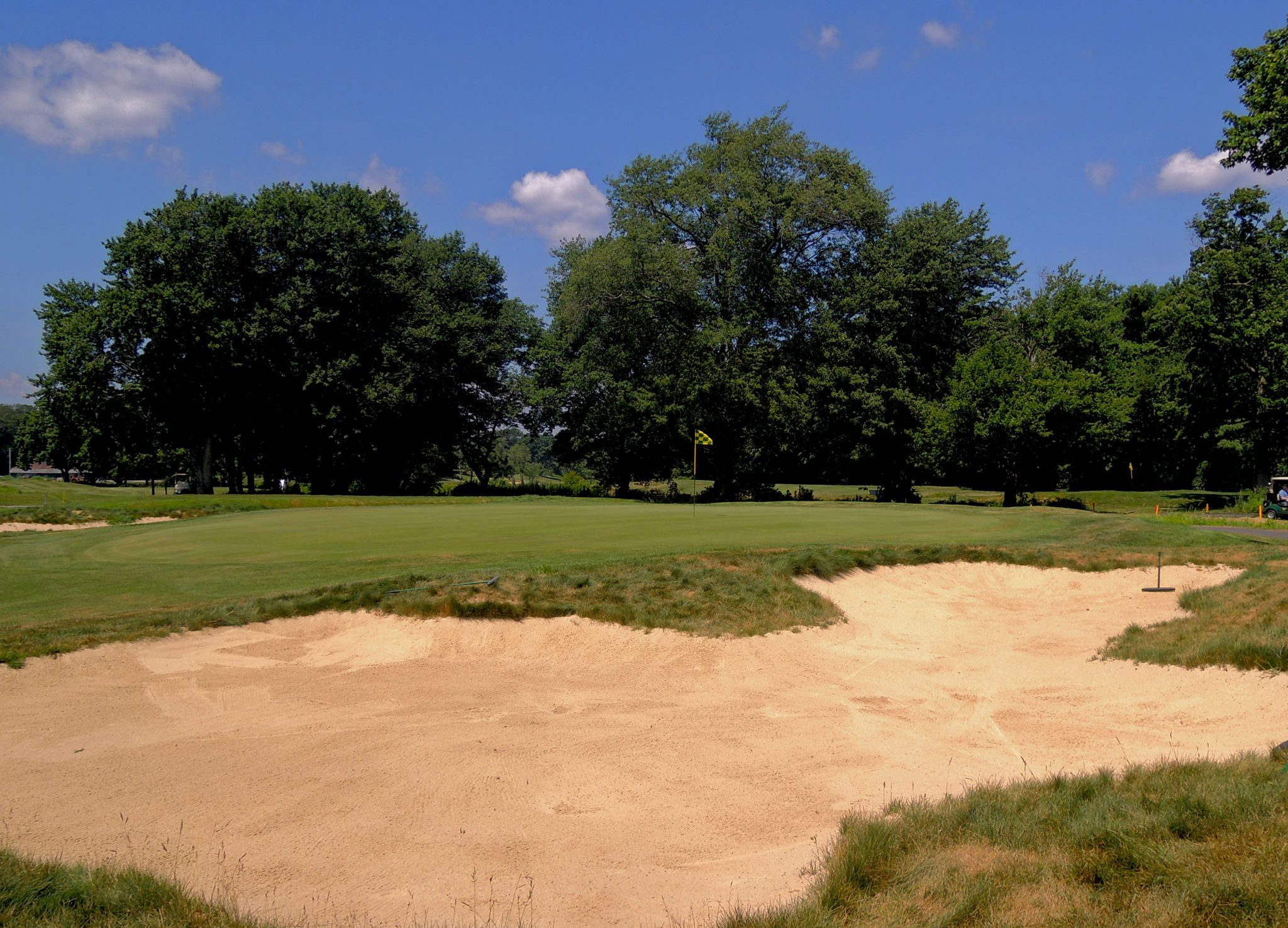 Kevin Weeks
Cog Hill Golf & CC (Lemont, IL)
Website | Twitter | Golf Advisor
Bio: Kevin Weeks is the PGA Director of Instruction at Cog Hill Golf & Country Club in Lemont, Ill. A three-time Illinois PGA Teacher of the Year (2005, '07, '09), Weeks has been teaching for more than 20 years, including 16 at Cog Hill. He is considered one of the premier instructors in America today, part of an elite group of coaches to be named to both Golf Digest's 50 Best Teachers and Golf Magazine's Top 100 Teachers lists.
Weeks is a regular contributor to www.pga.com and has had numerous articles published in Golf Digest. Weeks invented and patented his dynamic impact indicator, a putting improvement device, and has worked with over 75 PGA Tour players since 2006.
Reason for Selection: A lot of golf courses focus on attracting the finished, or semi-finished, golfer. A golfer that can hit the ball reasonably well, or at least enough to make it through the course. What about the people that either don't know how to play, or need help getting better? Sure, almost all courses offer lessons with their Head Golf Professional, or Assistant Professional, but typically it's expensive and only during certain hours.
Cog Hill Golf & Country Club has embraced the lessons aspect of the game, and that shows in their Learning Center. Located behind the iconic red barn at the course, it features six golf instructors ready and available to provide one-on-one lessons. It was named "The Best Teaching Staff in the Chicagoland Area" by Chicagoland Golf Magazine.
One of those instructors is Kevin Weeks, a three-time Illinois PGA Teacher of the Year. Weeks has been teaching at Cog Hill for more than 16 years, and is well renowned. He has been named to two elite lists, the the Golf Digest 50 Best Teachers list and Golf Magazine's Top 100 Teachers lists.
One of the best aspects of the Cog Hill Learning Center is that it is open year round. Yes, even during the cold Chicago winters you can book a lesson at the facility. Heated shelter and driving mats make it a great year-round place to learn the game from some of the best instructors. Bonus, you can then test your skills out at some of the nicest courses in the Midwest, including Dubsdread which has hosted the PGA Tour multiple times.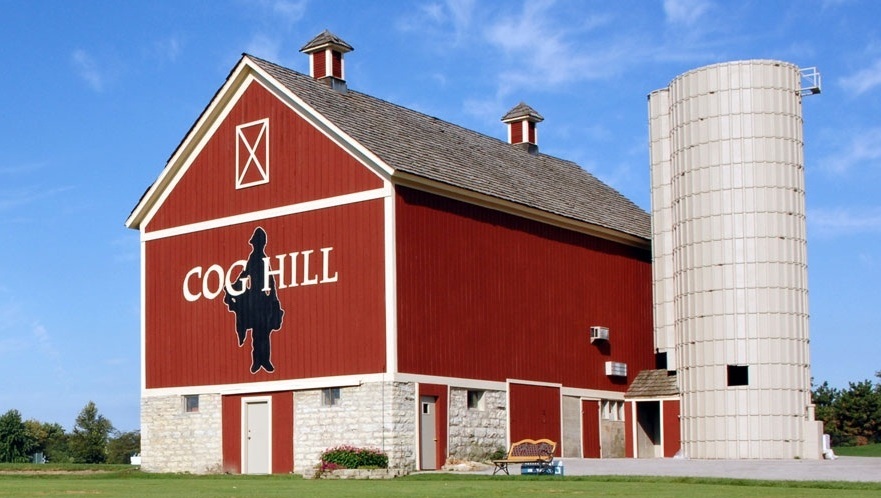 Patrick Lynch
Cantigny Golf Club (Wheaton, IL)
Website | Instagram
| Golf Advisor
Bio: Patrick Lynch entered the golf business in 1998 as a golf shop assistant at Cantigny Golf, and worked in multiple roles until becoming Cantigny's Head Golf Professional in 2008.
Patrick has also enjoyed a wonderful partnership with RevelationGolf, an organization that seeks to enhance and develop a meaningful quality of life through golf, with veterans, at-risk youth and others with disabilities. In 2014, Patrick and Cantigny Golf were selected for RevelationGolf's Humanitarian Award.
Lynch currently serves as a member of the Illinois PGA board of directors, and chairs its Player Development committee.
Reason for Selection: Walk into a golf course and it's not unusual to see a junior or high school rate. It is, unfortunately, unusual to see a college rate. Even more unusual is a college and young executive rate. It's not typically seen at golf courses, but Cantigny Golf Course in Illinois is breaking the trend, and it's not hard to see why it's a great thing for the game.
In 2016, Lynch introduced the Young Executive program at Cantigny Golf. This program, for golfers ages 39 and under, provides affordable opportunities for young professionals to stay involved in the game of golf as they build their careers. It is a unique program for public golf and was well received, attracting more than 450 members in its first year. The course also offers a college rate, good for up to 63% off a round of golf during non-peak times (Monday-Thursday, and weekend afternoons).
With the two programs, Cantigny has made it clear they support the next generation of golfers. They recognize that those consumers don't necessarily have the funds to play on a consistent basis, and want to make an effort to get them playing at the course earlier and build a long-term relationship.
Lynch has also spearheaded the introduction of several tournaments, leagues, and special events at Cantigny, which now account for nearly 800 rounds annually. Cantigny has played host to numerous events for the Illinois PGA, Chicago District Golf Association and Illinois Junior Golf Association. Cantigny has also hosted three NCCGA tournaments, and two City Tour tournaments (with another scheduled for this summer)
Lynch also oversaw the construction and operational structuring of the Cantigny Golf Academy, a four-season golf practice and performance center. Over the past nine seasons, he has fostered the growth of Cantigny's unique youth golf developmental programs, which includes more than 1,500 junior clinic participants annually, more than 10,000 junior golf rounds at Cantigny's Youth Links, and a public facility caddie pool of 135, with nearly 2,000 caddie loops annually.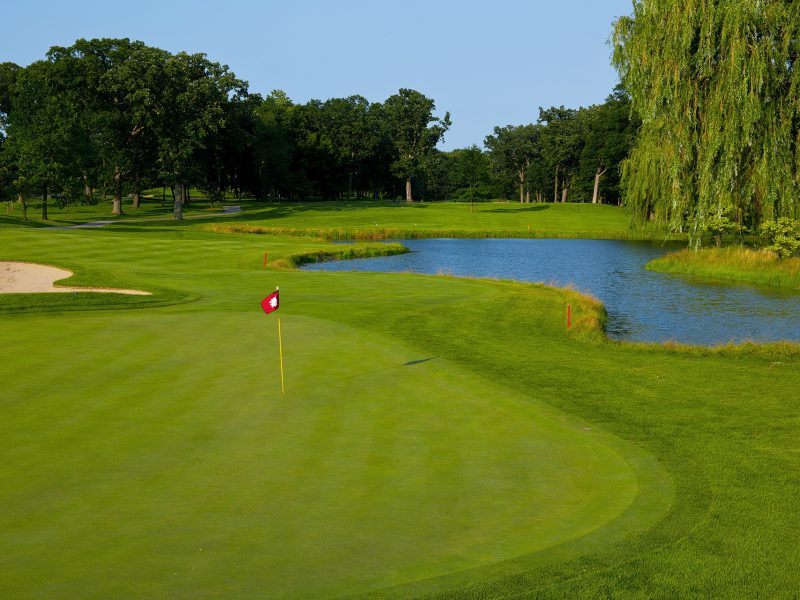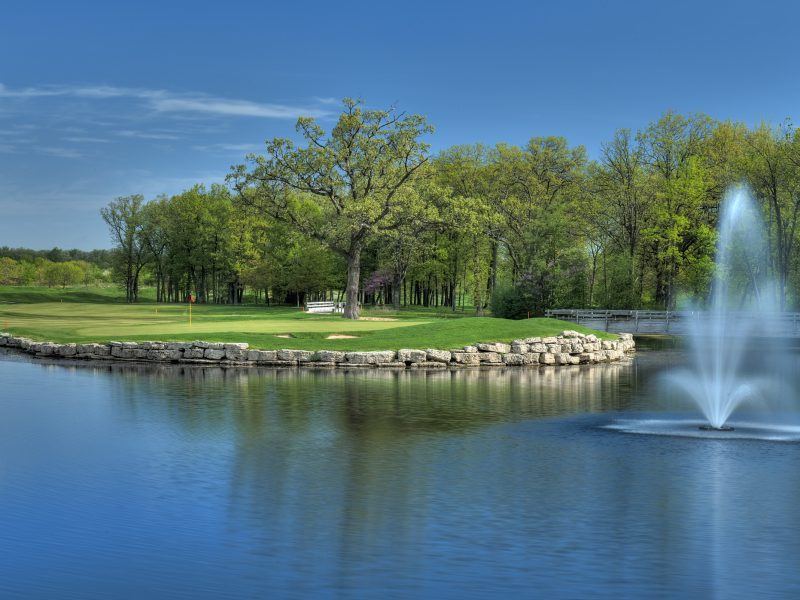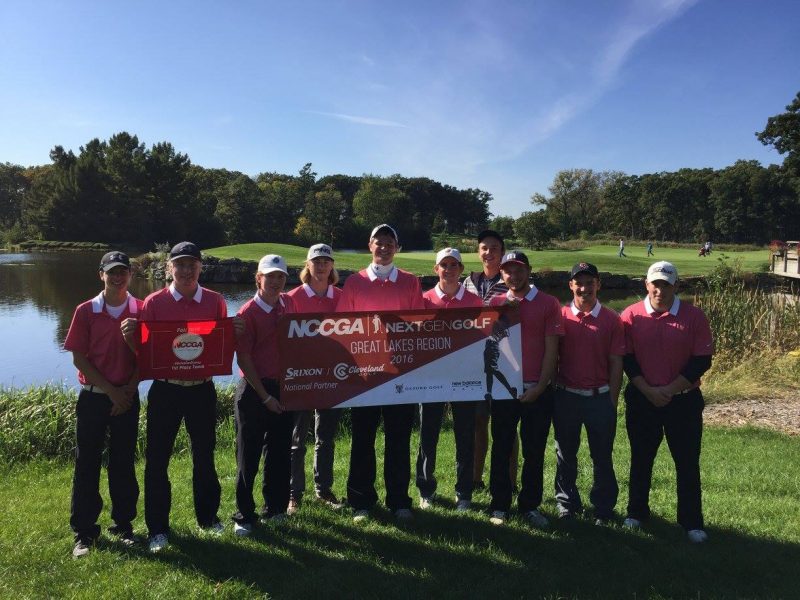 Martha Hudson
Tobacco Road Golf Club (Sanford, NC)
Website | Instagram | Golf Advisor
Bio: Martha Hudson is in her second year as Head Golf Professional for Tobacco Road Golf Club. Martha, a native of Black Mountain, NC, played four years of varsity golf at the University of Alabama-Birmingham (UAB). In addition to her more traditional duties of merchandising, teaching, and general operations for Tobacco Road, Hudson is also the eye behind the lens of their social media account where her goal is to share the story and experience of Tobacco Road with all who love the game.
Reason for Selection:  If you are a PGA Professional and want to improve your course's marketing awareness on social media, look no further than the Tobacco Road Instagram account as a prime example of how to attract new customers, engage with current customers, and rise above the other courses in the area.
Hudson created and manages the Tobacco Road Instagram account. Since she often times found herself at the course earlier or later than many golfers, the sunrises and sunsets at the Mike Strantz designed Tobacco Road couldn't be ignored.  For the past 2 years, she has been posting stunning posts, focusing on vantage points everyday golfers wouldn't see, providing a unique perspective.
Hudson finds interacting with current customers essential, promoting #FollowerFriday campaigns in-season and re-posting pictures from other accounts.  She has also seen a great response using Instagram Stories, receiving many messages from viewers who enjoyed the videos.
Hudson and the team at Tobacco Road have made a concerted effort to appeal to millennial golfers, and will continue to focus on Instagram and other social media channels to provide the best experience for millennials:
"It is all about the experience for us at Tobacco Road. If we can showcase a great experience for millennials that is what they are going to remember.  They will remember the golf course and how they were treated so re-living that through social media is how I feel we can show the course in a great light"
Learn More
Blog: Read more about Martha Hudson and Tobacco Road - Read Article
Case Study: 5 Keys to Tobacco Road's Successful Instagram Account - Download Case Study