The NCCGA hosted more than 100 club golf tournaments in 2014 from California to Massachusetts, and everywhere in between. At the end of the year we looked back at the Top 10 courses that hosted a 2014 NCCGA tournament on our Instagram account. If you're not already, follow us on Instagram to get the first look at plenty of great content from around the country. Here's Part 1 of the Top 10 courses from 2014.
10) Palouse Ridge (Pullman, WA)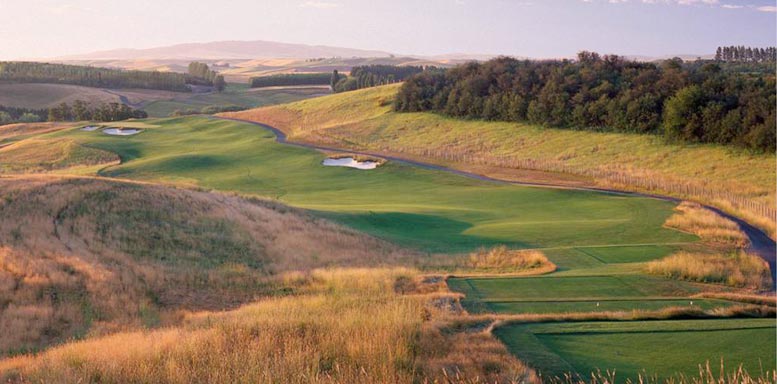 Located on the campus of Washington State University in Pullman, WA, Palouse Ridge hosted the Northwest Regional Tournament #1 in the Fall 2014 season. The course has previously hosted the 2009 Washington State Men's Amateur, US Public Links and US Amateur Qualifying, 2012 Pac-12 Women's Championship, and 2013 NCAA Division 1 Men's Regional. The University of Idaho club golf team took home the NCCGA regional trophy on October 12, with Brad Donahue of Central Washington earning individualist honors.
9) Sand Barrens (Cape May, NJ)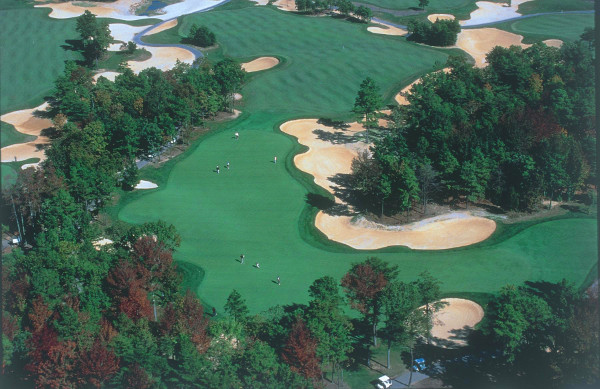 The site of the Philadelphia Regional Tournament #2 in the Fall 2014 season, Sand Barrens has been rated as one of the top courses in New Jersey by Golf Week, Golf Digest, and many other publications. The Villanova club golf team took home the regional championship, led by Ryan Coyne's 74-76 for a two-day total of 150.
8) Royal New Kent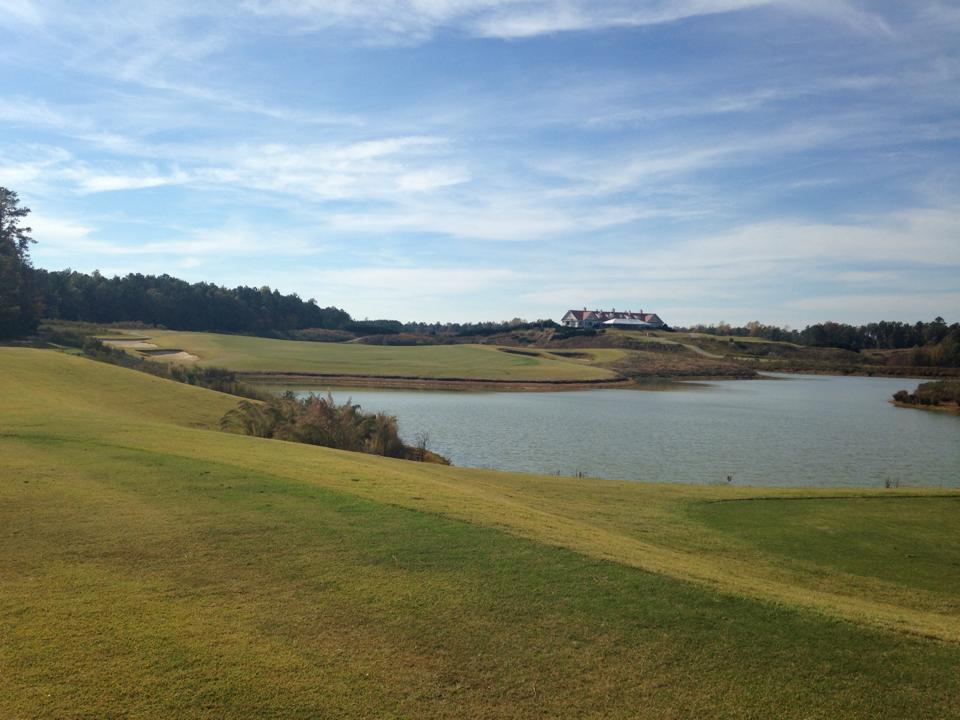 Opening in 1997, the Tradition Golf Club at Royal New Kent received countless acoodales and awards from Golf Digest (Best New Upscale Public Course) and Golf Magazine (#23 Courses You Can Play). The course served host to the Colonial Regional Tournament #2 in Spring 2014 season. James Madison emerged victorious by a mere three strokes over Virginia Tech, and William & Mary's Bob Bonney shot a 153 2-day total to earn medalist honors.
7) Payne Stewart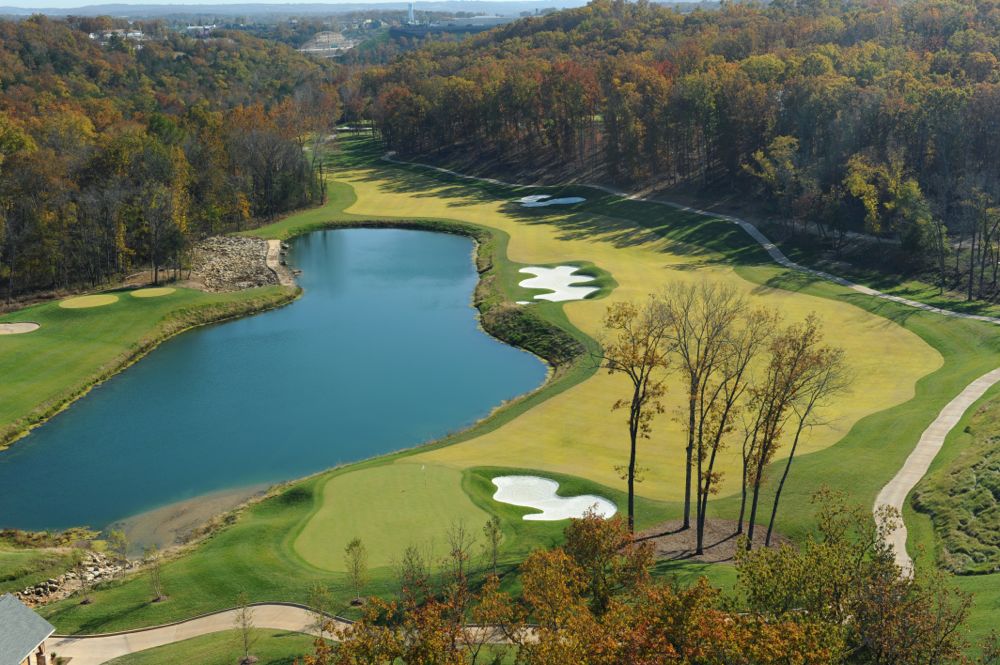 Ranked the #1 course in Missouri by Golf Digest in 2012, 2013, and 2014, the course is named for Missouri native Payne Stewart. Host of the Central Regional Tournament #1 in the Spring 2014 season, the Saint Louis University club golf team won the weather-shortened tournament with a score of +61, followed by Missouri at +65. Tanner Rabb won medalist with a +3.
6) Shining Rock (Northbridge, MA)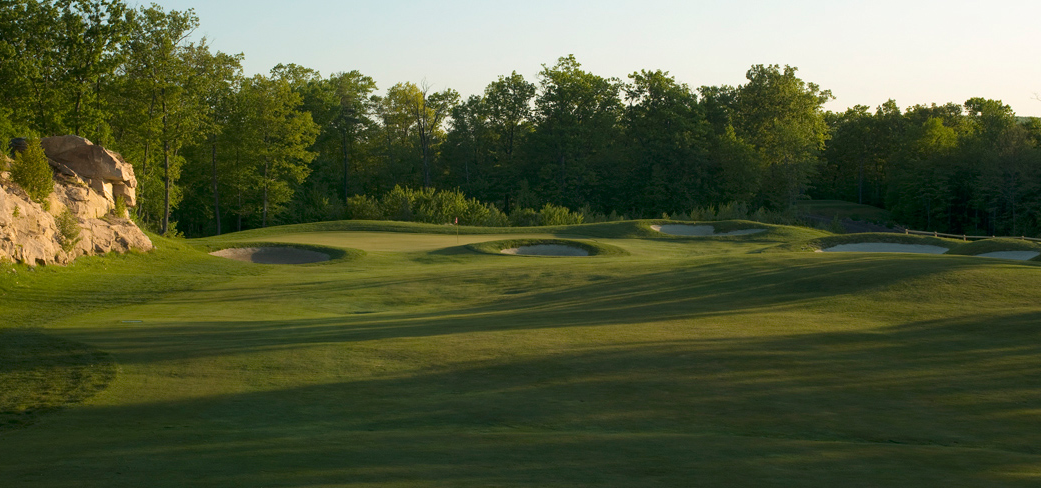 Host of both the New England Regional Tournament #2 in the Spring 2014 season, as well as the Nextgengolf City Championship between Boston and New York this summer, Shining Rock in Massachusetts closes out Part 1 of the Top 10 NCCGA Tournament Courses of 2014. Boston College took home the regional trophy in dominate fashion, as well as the top 3 medalist spots.
Stay tuned for Part 2 of our countdown next week.
**Travis Richardson is a Zone Manager for Nextgengolf and the NCCGA, working in the Southeastern United States and the West Coast. Contact him on Twitter @travis_richson.