The stage was set for a great weekend at Shady Valley Golf Club in Arlington, Texas. Three college golf club teams (SMU, Texas A&M, and Baylor) all arrived with legitimate hopes of qualifying for the 2013 NCCGA National Championship. The par 70, 6500 yard course had an old school feel, called for straight drives, and demanding precision with mid irons.
Texas A&M got off to exactly the start they wanted, posting a team score of 391. They were lead by the day's best score of 73 shot by newcomer Anthony Skyro. Cav Neutze, Rose Roseberry, and Joseph Nall all added scores in the 70's to help the Aggies 19 shot lead over the SMU Mustangs.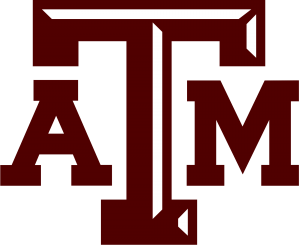 During the second round, all four college golf club teams shot very similar scores, allowing Texas A&M to maintain their lead. Anthony Skyro fired an excellent 77, winning the individual medalist spot by a 2 shot margin over TCU's Alvaro Gonzalez (83-71).  TCU improved their team score by 27 shots, but it was not enough to boost them out of 4th place as a team.
Ultimately, Texas A&M earned national qualifying honors because of the total score tiebreaker rule. Both SMU and A&M earned 9 points, but the Aggies combined scores from both tournaments edged out SMU by 18 strokes.
Team Scores 
1. Texas A & M 788
2. SMU 812
3. Baylor 815
4. TCU 829
All Tournament Team
1. Anthony Skyro A & M 150
2. James Stafford SMU 152
3. Alvaro Gonzales TCU 154
4. Joseph Nall A & M 158
5. Ryan Roseberry A & M 159
T6. Jose Gonzalez TCU 160
T6. Memo Saldana TCU 160
T6. Cav Neutze A & M 160
The Aggies will join an elite crowd at the 2013 NCCGA National Championship, where the college golf club teams will battle it.