This season's national championship is shaping up to be one of the best yet. We have more teams than ever before competing for not only a team championship, but also an elusive Red Jacket. Several of the qualified teams are playing in their first ever NCCGA National Championship. Saint Louis University, Illinois State, Iowa State, and Oregon are all making their first ever National appearances. Take a look at these teams' journey to Bryan Park.
Illinois State University
Illinois State is a great example of NCCGA growth and development. They began their NCCGA tenure last fall. That season they began playing with only 5 guys. Even with only 5 players they found immediate success: one player won the regional, another was top 8, and come the second regional they had a full 8-player roster.
Illinois State plays in the Great Lakes region. The Great Lakes was much bigger in the past, but this season split into the Great Lakes and Indiana regions. We asked the Great Lakes Regional Coordinator and ISU club president Mason Wicks how his team has come so far in such a short time period and what they're looking forward to at Nationals.
Q: Obviously it's not easy to start a club from nothing. How have you guys come so far in just two semesters?
Hard work and recruiting. I have to give a friend of mine Eric Hogenkamp the credit when it comes to recruiting. He and I have asked students from all over campus if they play golf and then to come out for the team. We've also gotten players to funnel out of our Varsity team. ISU has a D1 program, and some walk ons who do not make the team still want to play competitive golf. We have been able to get these players on our club which has been great. It has help diversify our team which now includes golfers with little previous experience as well as these former varsity players.
Q: Being the Regional Coordinator, what are your thoughts on the breaking up of the old Great Lakes Region?
The breaking up of the region was big. As a team we are excited that it opened a door for us to go to Nationals. Previously the region was dominated by Purdue and Notre Dame. Although we wanted to qualify by beating those guys, we are still excited to make it. As a RC, it will be interesting to see where we go from here. We saw a lot of improvement this semester alone. Our team was definitely the most frontrunner of the region, but the other teams improved dramatically from our first tournament to the second, Bradley in particular. Whether our regions stay split and grow that way or we combine back with Indiana and create a "Super" region, the future looks bright.
Q: Lastly, what are you looking forward to and what are your goals for the Championship?
Our team is really excited to experience the presence of media coverage at a big time tournament. We are looking forward to the press and sponsorship that this championship entails. Also, we're excited to meet up with one of our former teammates Brian Bay. Brian is now in graduate school at Clemson and is playing at Bryan Park for Clemson's club. It will be nice to catch up with him again. As for our goals, we want to beat Purdue and Notre Dame. We didn't have the opportunity to in the regionals, so now we want to get revenge for last season.
Expect big things from Illinois State at the NCCGA Nationals. They have experienced players and a chip on their shoulder to beat the Indiana teams. ISU is also a great example of the friendships and camaraderie the NCCGA promotes. Friends will get to meet up from all across the country to enjoy the game of golf. Follow Illinois State on twitter @ISUClubGolf
Saint Louis University
I'm just going to come right out and say it, Saint Louis University has the best club golf team in the country. Well, I am a little biased being a player and student at SLU, but this is the best team we've had so far. For those who aren't familiar with this hidden gem in the midwest, SLU is a  mid-sized Jesuit school in the heart of St. Louis. We are known mostly for its Division 1 basketball team and quirky mascot, the Billiken, but the club golf team is on the come up. The Billikens will be making their first ever National Championship appearance in their fourth season in the NCCGA. To get a perspective of what this National Championship means to the club, I sat down with current club president Daniel McGurren. Dan is a graduate student studying in the Physical Therapy program.
Q: How did your Club team start up?
It all started four years ago when a group of guys at SLU just wanted to play golf. We weren't very organized and not too competitive. Our main goal was just to have fun, and that's still what we do.
Q: How has your team changed since joining the NCCGA?
The thing that's been great is we are able to send two teams to Regional tournaments. This allows us to have a competitive A team for players with more talent and skill as well as a B team so players with less skill or less golf background can still compete in tournaments. It's only made our team better and closer together.
Q: It sounds like the players on your team vary in skill levels. How many players do you have and what are their playing backgrounds?
We definitely range in skill levels. Our club has 24 players on our roster. We have tryouts for those 24 spots and later on qualifiers for the regional tournaments. Those 24 players consist of players like me who never played competitively before the NCCGA, former collegiate varsity golfers, those who played in high school but didn't want to play D-3, and one of our players who is hoping to play professionally and represent Titleist after graduation, Tanner Rabb. Another nice thing about our team is we are co-ed. We have three female golfers, and Jamie Ehrhart, one of our top A players is actually going to be our future club president.
Q: Looking back on your regionals, how did you finally overcome the hump in the Central region to qualify for Nationals?
"Low-key shout out to Mizzou" for being co-national champions last season and earning an automatic qualifier. With their automatic bid our region was able to receive another bid. We worked hard all season knowing we would have a good chance to qualify, and after two strong showings at the regionals we took second place at both. I'm very proud of our team for taking advantage of this opportunity. It has been a goal of ours since helping found the Central region to qualify, and being able to be apart of SLU's first appearance means a lot.
Q: Now that you've accomplished the previous goal you set by qualifying, what's your goal for this weekend?
First of all we want to play well for the seniors. For 4 of our players this will most likely be their last club tournament ever. We want to go out and shoot our lowest score yet, which would be to break 390 each day. If we can do that we will be pleased no matter where we end up in the field. This weekend will be the first step in the next chapter of SLU Club Golf. Hopefully we can learn from this experience and make it back to Nationals many times in the seasons to come.
SLU is extremely excited to make the trip to Bryan Park. Another cool aspect of their team is that they are pretty close outside the golf course as well. As friends, they're looking forward to traveling to North Carolina and playing the game they love.
Iowa State
It feels good to finally announce that Iowa State has qualified for nationals. Ever since their NCCGA debut in the central region four seasons ago, they have represented the NCCGA well. Two previous NCCGA student leaders, President Chase Russell and Director of Greek Life Matt Dohse are playing on this team. These men have worked hard for the NCCGA, and have now helped their club team qualify for nationals. Matt is the current Club President, and we asked him to share with us what it's been like to lead his team to nationals.
Q: How has having previous NCCGA Student Leaders on your team effected the club?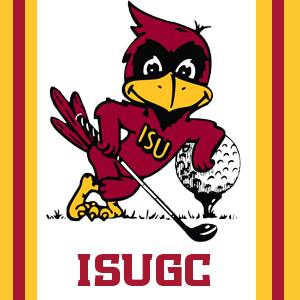 It has helped out a lot when it comes to tournaments and logistics about the semester. Knowing the ins and outs of Nextgengolf and their website is huge for getting new players to sign up. Another nice thing has been our usage of College Golf Pass. CGP works on the course we play near campus and has helped all of our guys save money. So knowing things about the NCCGA like that have been a big help.
Q: Is there a varsity golf team as well as you guys on campus? And if so how does that affect your team?
There is a varsity team, and we actually have a good relationship with them. There's little things like wishing each other luck on twitter and also big things like recruiting and practice. Like other schools we get players who didn't make the varsity team so that's nice having players with very good backgrounds. Another nice aspect of having a varsity team is the practice facility. The school just built a brand new multimillion dollar golf facility for the D1 team. Unfortunately we can't use that, but now we do get to use their old facility.
Q: It sounds like this is the best team you've had yet. What has been different this year than in the past?
This year I think it's been experience and consistency. We are being led by two strong players in David Stein and Jeremy Mason who have both played in Nationals as individuals. They've always been putting up good scores. Our players are also playing more consistent for both days in the regionals. Rather than shooting a low score and then a really high score, we are putting together two solid rounds of golf. It's been tough with the weather this semester, but our team is tough and has battled through those conditions.
Q: What's the future of the Twin Cities Region looking like?
The big thing for us is it allows for the big Iowa-Iowa State rivalry to pick up. Iowa and Iowa State are rivalries in everything, and its' the same for club golf now. We are competitive and it's fun to battle it out. Outside of that it's a solid region. Minnesota has some very talented players and I expect the region to only get better from here.
Iowa State after winning a Twin Cities Regional tournament
Q: You've been to Nationals before, but that was as a Student Leader not a competitor. What are you and your teammates most excited for this week?
So like you said I am excited to go back to Nationals and compete this time. As a team we're really looking forward to traveling and experiencing some nice spring weather. The course looks great too, so we're excited to play Bryan Park. We're coming in Thursday to spend time with friends and get to play practice rounds on Friday. The biggest change i'm excited for is the increased field size. The National Championship continues to grow and i'm looking forward to it.  
You can follow Iowa State's NCCGA Nationals run @ISUGC
Oregon Qualifies for Nationals in First Semester of Competition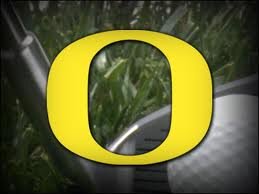 Qualifying for Nationals is a feat in itself, let alone qualifying for Nationals in your first semester of competition. Very few teams manage to pull this one off… so how exactly did they do it? I had the pleasure of speaking with Arjun Kapur, president of Oregon's Club Golf Team, to find out.
Q: How did the Oregon Club Golf team form? 
Just a year ago, Arjun had the passion to form a club golf team at Oregon. After doing some research, he found that there was already a club golf team, but it was unorganized and nonfunctioning. Arjun took what was left of that inactive club golf team and molded the Oregon Club Golf Team into what it is today. He said it wasn't easy, but Arjun was surprised and thankful to have 35 people come out to the first tryouts.
Q: How was your first semester competing under the NCCGA? 
The NCCGA is the perfect outlet for the Oregon Club Golf Team because it would have been too difficult to create and host all of the tournaments with the local colleges themselves. Oregon is very thankful for all the NCCGA does so that the team can focus on playing good golf and having fun. Arjun says that it has been a great experience. 
Oregon Club Team after their second Regional Tourney
Q: What do you think is so special about Oregon that helped the team qualify for Nationals their first semester in competition? 
Oregon's Club Golf Team is very amazed that they have received a bid to Nationals in their first semester of competition. Arjun believes that this success can be attributed to the size of the school and the amount of raw talent. Arjun claims that anybody on the team can post a good score on any given day. I couldn't find the means to question that statement, especially after looking at Oregon's success thus far.
Q: After losing to Ohio State in the National Football championship, how does it feel to beat out Ohio State to qualify for Nationals?
Oregon is just going to do their thing, give it their all, and not worry who they are competing against.
Q: What is Oregon going to do to continue its success?
Arjun says that Oregon's main struggle is getting the funds to compete and travel. The team is going tackle this problem by continuing to hold various fundraisers. *Follow more of Oregon Club Golf Teams exciting news on Twitter @Duck_ClubGolf.
Along with these four schools the Golf Academies of America are making their debuts too.
***Brandon Harrold is the 2015 NCCGA President. Feel free to contact him at president@nccga.org or on twitter @NCCGAPresident.