As a female Millennial golfer, I'm usually the minority on the course. Over years of being the only golfer in my group of friends, I've observed 4 major factors that prevent Millennial ladies from flocking to the golf course:
1.  The stereotypes about golf being a "boys club" haven't changed much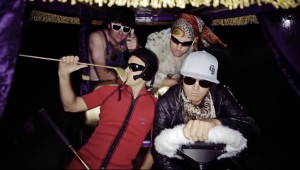 This remains true especially when that boys club includes characters such as "The Sand-Trapped Guy" and "Mr. Mood Swing" – watch this accurate depiction showing us ladies what we're getting ourselves into when we play a round with the boys: Golf Guy Stereotypes
Even as golf is diversifying and growing to incorporate new demographics, the centuries-old fraternity mentality is hard to break up.
2.  The outfits suck
Let me preface by saying that the female apparel section of any golf store or pro shop is typically only one or two shelves with very few options. In my experience, it has been extremely frustrating to try and find golf clothes that I find stylish as a young woman. I could write a 50-page essay about this topic, but I'll try to keep this brief.
 Who doesn't love loud colors and designs tackier than an ugly Christmas sweater? It's a problem when I can't even take golfers of my own gender seriously when they're dressed like this:
Don't even get me started on the horrid invention that is the "skort" (skirt-shorts hybrid):
It's time to throw out the nightmarish wardrobe and start from scratch. Young female golfers don't want our outfits to look like they came straight out of a Talbots catalogue. Tasteful, simple and comfortable shouldn't be this hard to find.
3.  Forget the gender gap - the generation gap is a bigger roadblock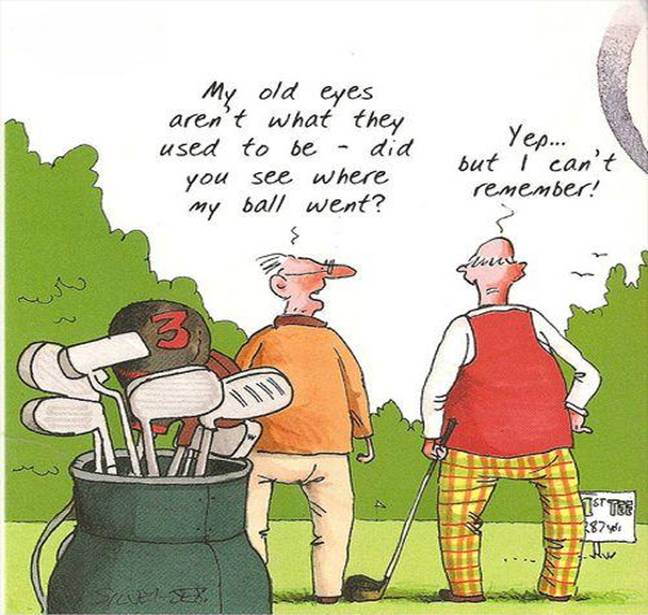 More than half of all golfers are 50 or older. Sometimes when I play a round at a public course, I'm paired with middle-aged men and feel out of place. I don't smoke cigars, I'm no good at shoptalk, and I don't have a pension. Therefore I cannot contribute much to the conversation, leaving me as obsolete as a 4 iron.
Jokes aside, the lack of peer golfers can be a huge turnoff to young women as well as young men looking to learn the sport and play casually with friends.
However, us Millennials are in luck – Nextgengolf is working to draw more young adults to the game by making it more accessible, fun and social. They're hosting tons of nationwide golf events for Millennials this summer!
4.  Most courses are built by men, for men
Often times the layout of a course is tailored towards men's shot distance and playing style.
No one likes having to "lay up" twelve times a round. If I had a nickel for every time I was forced to hit an iron off the tee due to my inability to carry a strategically placed pond, I'd be rich enough to buy every pair of argyle Bermuda shorts ever manufactured just so I could burn them.
Country clubs are much more likely to accommodate male members. Let us not forget the disgraceful fact that Augusta National refused to admit female members until 2012.
This is just my opinion on why golf is uninviting to young women. The golf industry needs to adapt and consider why female Millennials are passing up golf as a hobby. I'd certainly like to see more Millennial girls pick up golf in the next few years, but some necessary changes need to be made first!
Follow @MargaretEfthim on Twitter