The Nextgengolf City Tour is rapidly approaching and you may be asking yourself if the CIty Tour is right for you. So, we've put together a quick guide to help you figure it out.
The Recent College Grad
Either you're about to graduate within the next couple of weeks or you've graduated in the last few years. Maybe even living in a new city, and are looking for a way to meet new people—especially other young professionals or millennials that love golf.
The College Student
You're still in college but have a summer internship in a Nextgen City Tour location. Or maybe you are living at home for the summer and away from all your college buddies. There is no better way to meet other young professionals in the city while playing golf.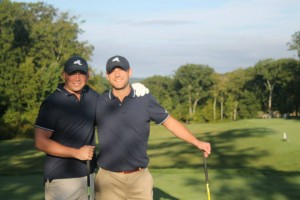 The Working Professional
You're busy with work but you love playing golf when you can on the weekends. Thankfully, Nextgen City Tour allows you to compete on a team just one Sunday each month this summer. Just enough to get your golf fix with a hectic summer schedule.
Current & Former Collegiate Golfers
Maybe you're a current or former collegiate varsity or club golfer that is looking for some friendly competition without the stress of an NCAA or AJGA tournament. Nextgen City Tour is where it's at. Fun and friendly yet solid competition.
Summer Golf Tournaments in Your City
**Ethan Zimman is the Nextgengolf City Tour Director of Media and Campaigns. Reach him via email at NextgenWashDC@gmail.com