As a former Division 3 golfer for Amherst College, a small liberal arts school in the Western MA, I fully understand how difficult it is to score low in late March and early April when the first tournaments of the spring season typically occur.  While the grass is only just starting to grow in patches and the greens are bumpier than riding on the back seat of an old school bus, what makes spring college golf most challenging is not the suspect scoring conditions, but instead, our golf games which take a little time to blossom after such a snowy, cold, and long winter.
Although I realize that all competitive golfers hailing--and yes, it has hailed in spring golf tournaments--from colder climates grasp my perspective, sharing some statistics from some early NCCGA tournaments proves my point.  In the NCCGA's Northeast Regional first tournament at Birdsfoot Golf Club in PA, the average team score was +119 (but remember that 8 players compete for their team in each NCCGA tournament, so that translates to an average score of 14.8 strokes over par).  Along a similar trend, the NCCGA Capitol Region saw average scores of +16 for all teams in their first tournament.  I personally have seen many varsity college golfers balloon scores into the high 80's in spring tournaments I used to play in, so the +15 average score is really a testament to some quality early golf in tough, cold conditions.  And for those who don't know the level of play of college golf club teams in the NCCGA, at last year's fall National Championship at Sea Island, Thomas Duty of Eastern Carolina University fired an extremely impressive 70-73 at a course that hosted the McGladery Championship only a few weeks prior.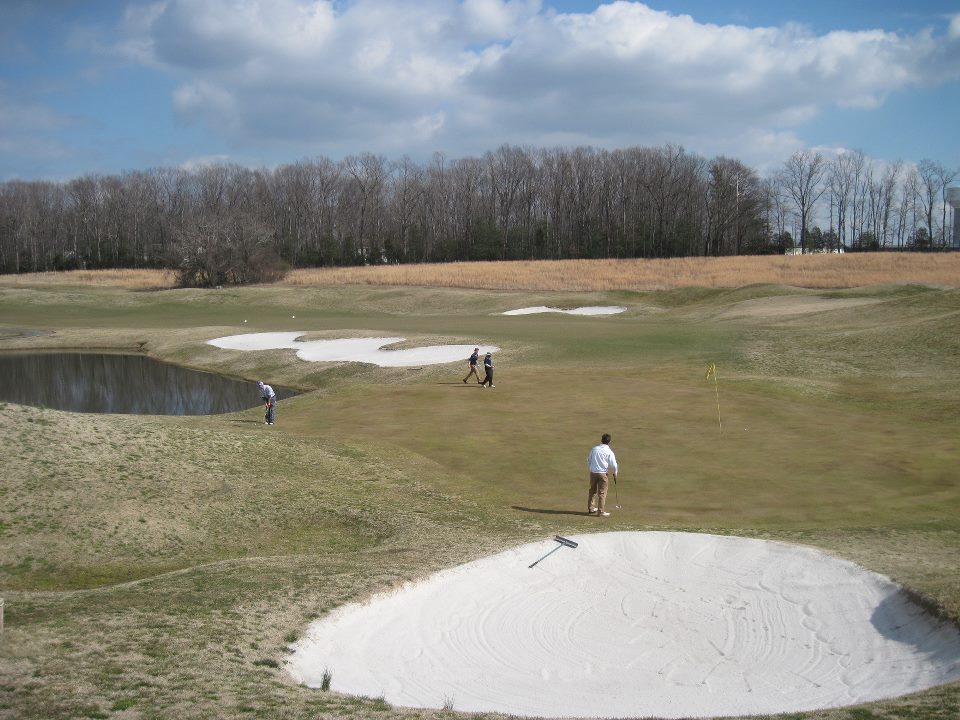 Despite the inherent challenges mother nature throws at us in the early season, early spring golf still yields good vibes as it's the start of something I love, a solid six months of golf.  So even if I card a few more bogeys than I would prefer early on, simply getting back out on the course and playing golf with friends is always a win in my book.
**Mike Belkin is a Co-Founder of Nextgengolf. Contact Mike on Twitter @MikeBelkin11