Written By: Chris Johnson | @ChrisJohnson776
Coming out of high school, I faced a decision that many high school golfers face after graduating. While I wasn't good enough to play varsity college golf for a big Division I school, I could have taken the route of playing for a smaller Division III or NAIA team in college. Going to one of those schools also meant that I wouldn't have been able to pursue the kind of engineering degree I would like to earn, as I wanted to go to a large university setting for my secondary education.
Then, in the spring of my senior year in high school, I found the NCCGA. I had not really heard about club sports, but when I looked more into the idea of club golf and the NCCGA, I realized that it was the perfect fit. I had decided to go to Iowa State University for college, and luckily Iowa State has established a very solid college golf club program as a part of the NCCGA, so I was excited to join the team coming in to my first semester.
I really had no idea what I was getting in to when I signed up for the team, as I had never experienced club golf before, or even being a college student for that matter. For many people, getting to know people their freshman year may take a while, and it can be a difficult time. I was lucky enough to make relationships with the ISU club golf team right away, and that really made the transition to college a lot easier. By the time we had finished our qualifying and were practicing on a team, I really felt like I belonged on the squad, and that is a really important thing to have in your freshman year.
Does your school have a club golf team?
There were some bumps along the road in terms of my golf game, though, I will not lie about that. The first few weeks of the season I was not able to get out to the course to practice or play much, and by the time we reached our first regional, my game was a little rusty, and it showed in my scores that weekend. After that weekend, I realized that changes had to be made to the way I played, and the way I practice. I spent a little more time putting and chipping, because unless I practiced my short game for an hour or two a week, I would fall apart around the green on the course.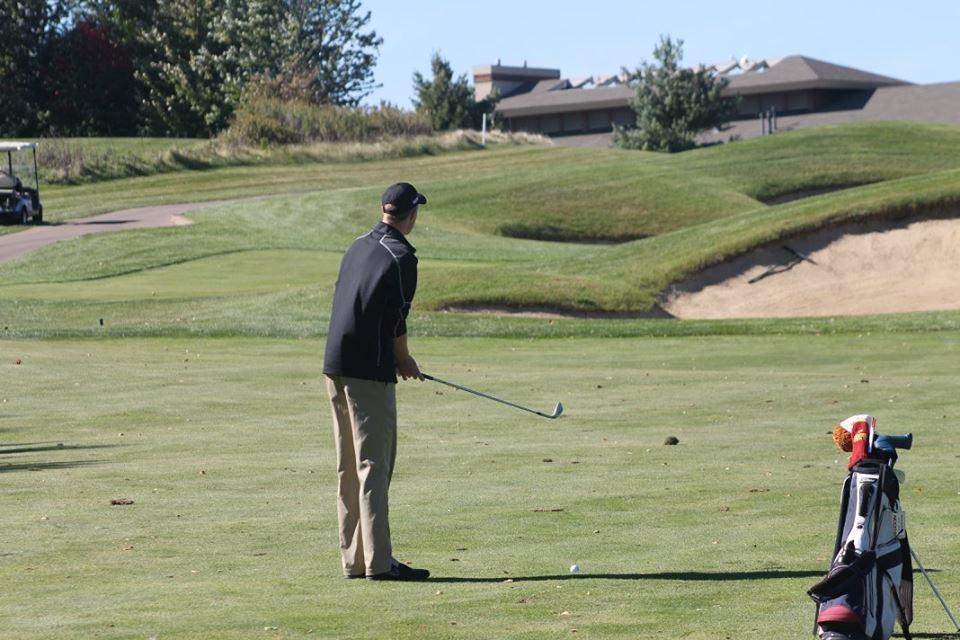 Another change I made was the way I managed my game on the course. No one is as good as they were in the summer when playing golf in the fall, but you can still be better at managing your weaknesses than others. I tried to manage my weaknesses by avoiding uncomfortable shots and distances so that I was playing to my strengths instead.
After making those changes in my game, my scores started to lower again, and by the end of the second regional tournament, I was playing some pretty solid golf. A week after the last regional, I played well enough to qualify for the ISU national championship roster and I, along with 7 other players from ISU, represented Iowa State at TPC San Antonio.
This year the team again won the Twin Cities Region, and I have the opportunity to play in another National Championship event. Our team of 8 will be traveling over to The Resort at Glade Springs to cap off a great year of club golf.
I am so grateful to have the opportunity offered by the NCCGA to compete in a great event at a world-class facility. I can't wait to see what this tournament will have in store for my teammates and I this weekend.