Golf is more than a sport, we love to say, it's the game of life. Those words which are Mantra for organizations such as the First Tee ring true to me stepping back from fall 2014 Nationals. Be it the gentlemanly acts of sportsmanship, perseverance through difficult weather, organization of our student leadership team, or opportunity to experience new cultures, I learned a lot at Dancing Rabbit.
10) Chaos at Nationals is Inevitable
After the first round of play in our 36 hole Championship, team scores at the Azaleas were 12 strokes higher than what players shot on the Oaks. With many teams flying out of Jackson International as early as 5 PM that Sunday evening, we knew that extending the round and keeping players around for an extra day was not feasible. Competition matters, but so do missed flights, classes, and exams; it's #ClubGolf after all.
The decision was thus made that if the tournament were to be delayed on Sunday, that Clemson -- the team leading after day one -- would be the fall 2014 National Champions. After speaking to our players and getting an understanding of what they believed would be most fair, we decided to name them Co-National Champions with Missouri who led the field of teams playing the Azaleas on Day one.  
9) Clemson College Golf Has Class
It's Sunday at 9 AM and the rain we knew had been coming all week was falling in droves with no sign of stopping. Having already played the Azaleas on Wednesday earlier in the week, I knew how unusually receptive the greens were, making them highly susceptible to flooding. It thus came as no surprise when Drew Calamro -- President of Maryland Club Golf -- shot me a text message telling me that the 8th hole was completely under water. By the time I had driven out to the hole and sent the below picture to my colleagues, the field was buzzing with the news we all knew was coming; the tournament had to be called.
Upon getting back to the Club House, I noticed the Clemson Golf Team huddled together quietly sharing stories about their shots over the weekend. What they weren't talking about, to my surprise, was that they were the new fall 2014 national champions. When I went to congratulate Johnny Garska -- the team's club president -- on the victory, without hesitation he shook his head and explained, "we really wanted to finish the round out there." Candidly I expected the Clemson team to be more pumped up about getting the win, especially as I got to see the goofy side of the guys at the Saturday post-round shaving party.
Instead of hooting and hollering like we typically see of National Champions, the Clemson golfers were lamenting the fact that they couldn't go out and win it on day two.
8) The Golf Gods Listen
Shortly after shaking the hands of the other Clemson golfers, I ran into Bill Donovan, NCCGA Central Regional Coordinator and the Missouri team president. Bill and his teammates had the best score on the Oaks course yet still stood 20 strokes behind Clemson. With a similarly calm demeanor to Johnny's, Bill explained to me how he there would have been a way to finish the round but acknowledged the reality that we had committed to a decision to name the Day 1 leader the winner.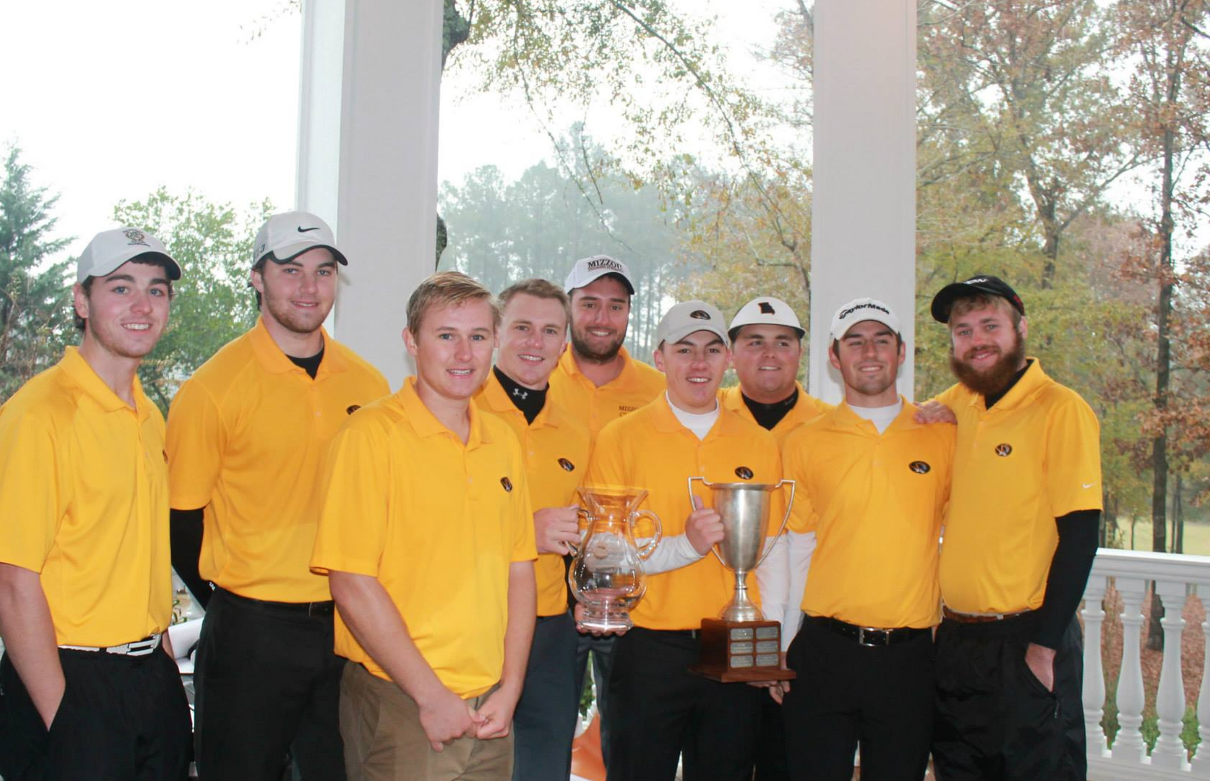 Provided that Bill is a very level headed guy to begin with, I still am impressed with how he made no mention of our decision to name Clemson Champions being unfair. Ten minutes prior to seeing Bill, Kevin Hamori -- 2013 NCCGA President from Ohio State -- told me that many students were concerned about the difference in scoring on the two courses. It just goes to show how having a reasonable perspective on things, listening, and looking out for the best interest of the NCCGA (perhaps above his own team) helped the overall situation.
We aim to provide the best and fairest tournament experience and ultimately want our players to be happy. Bill understands that just as well as any Regional Coordinator across the country. I'm thrilled we "broke the rules" to get it right.
7) Underdogs Can Win
Corey Stamper wasn't supposed to be at fall Nationals. In fact, it wasn't until he replaced Cedric Van Wassenhove (an accomplished Amateur golfer) only a few days before the tournament that he even knew he'd be making the #RoadToRabbit.
When I asked him did he "career it", he acknowledged that while he had been playing great golf heading into the championship, he "didn't expect to go out and fire 67 on an extremely challenging golf course."

Stamper earned the individual title for his low round, and with it an exemption to the Southeastern Amateur in 2015.
6) NCCGA Student Leaders Rock
Our National Championship shouldn't have run as smoothly as it did. After a cold #RoadToJersey spring national championship, nobody wanted to deal with sub 40 degree Saturday weather or torrential rain on Sunday. I was supposed to play on Thursday morning before the tournament but decided to sit out as it was 27 degrees at 8 AM when we were scheduled to tee off.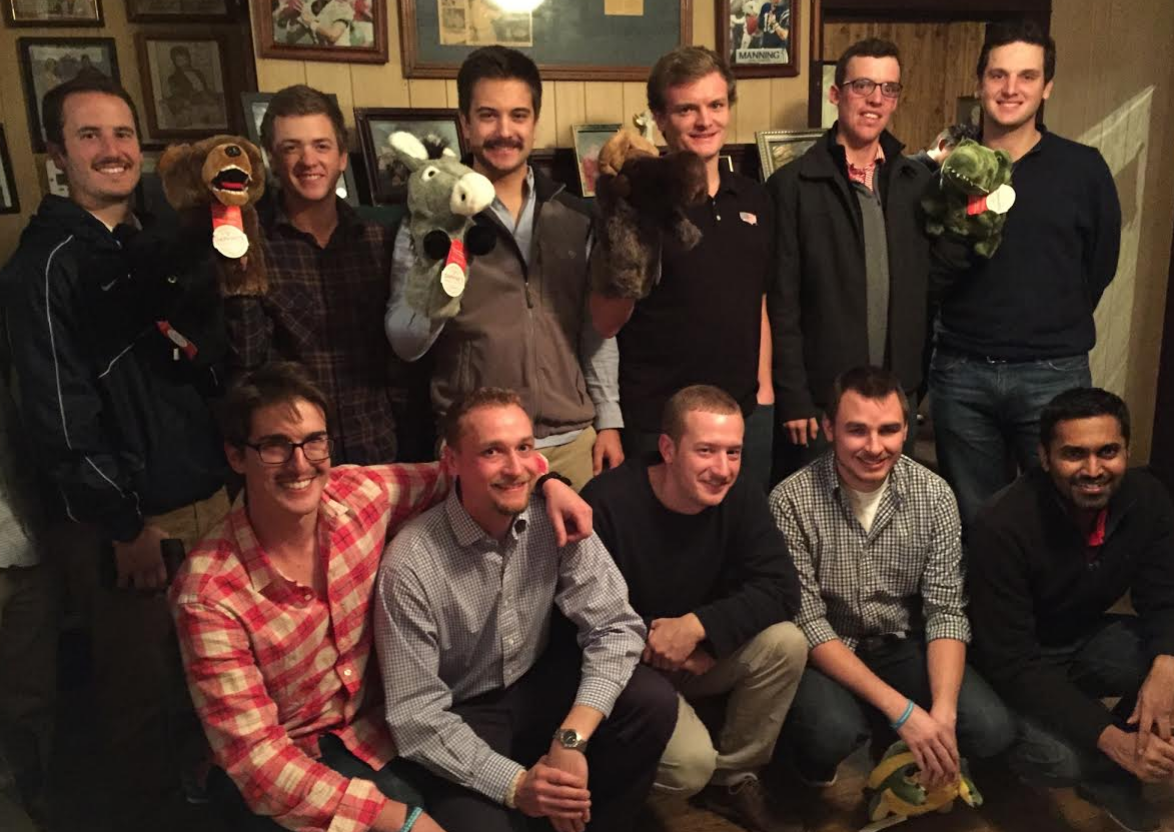 The ability of our Student Leaders to come together from around the country and successfully orchestrate a 240 person golf tournament while catering to brand partners, media, and a casino was nothing less than stellar.
At our Student Leadership dinner, Dave Uhrmachur took home the Palmer Award which is given to the Student Leader who leads by example with his work. Special recognition is also owed to Chase Russell, our student President who has consistently gone above and beyond in his pursuit to improve the NCCGA.
5) Srixon's #JourneyToBetter
Cleveland Golf and Srixon has been behind us now for two years and we are thrilled with what's in store for the 2015 season. Their support for us and interest in growing the NCCGA alongside Nextgengolf as a true partner is second to none. It's always special having guys like Mike Dunphy, Michael Jolly, and Alex Depallo counting balls, checking wedges, and telling jokes. Dunph has been to our last four National Championships; it just wouldn't feel right without him there.
Here is Keegan's #JourneyToBetter:
4) Break into Golf with The AJGA
Perhaps it's not a coincidence that our AJGA poster-child, Johnny Garska, also happens to be the club president of the now C0-National Champion Clemson Tigers.
Learn More About AJGA Internships
Lauren Shelly, AJGA Director of Recruiting, met Johnny through our combined recruiting efforts to help NCCGA students break into the golf industry through AJGA's Traveling Internship Program. Email lshelly@ajga.org if you are interested in learning more about working for the AJGA this spring or summer.
3) We're on TV
It means a lot to have true media coverage for the first time at our national championships. Our team has long believed that the experience NCCGA provides at Nationals is truly special. Getting it on tape -- both on and off the course -- will hopefully let the golf community in on why students love club golf.
A special thanks goes out to the Back9Network Producer Anthony Marchegianothe along with Taylor Massey, Gary Dunne, and Katie Sundseth who collectively added a new level of fun to our National Championship experience.
2) Traveling is Good
Coming from New England, I shouldn't have been surprised why seemingly none of my people had been to Mississippi before. I worked for a year in Atlanta (3 hours from Jackson) after I graduated college, and in retrospect none of my friends there ever mentioned going to the Capital of Mississippi.
Why is the Resort Called Dancing Rabbit?
It's a bit of a different world down there. For one, the state's flag has a piece of the Confederate Flag on it; haven't seen that before. Secondly, Dancing Rabbit Golf Club is part of a resort on an Indian Reservation. Many of the employees and people operating the course and local stores are descendants of the Choctaw Tribe. I'm thankful to have had the opportunity to interact and get to know some American Indians and see how they live in the 21st century.
Mississippi is the poorest and among the most uneducated states in the United States; fewer than 20% of adults have a bachelor's degree. It's just a different part -- for better or worse -- of the country that many NCCGA college golfers have not experienced before. We as people learn from others; it's cool that our national championship experience entails more than golf.
1) NCCGA is on the rise
A smart guy once told me that when you start growing, you're inevitably going to piss some people off. One of the biggest challenges we faced this year was a divide between certain highly competitive club golfers and many of our new teams that were more recreational. It's tough growing from 30 to 300 teams in a span of two years, trying to speed up pace of play with #ReadyGolf, changing to a strictly all cart or all walking policy, and showing people why Srixon balls are just as good if not better than Titleists.
We have a long way to go in making the NCCGA even better. That said, seeing the progress made each semester leads me to believe that we're onto something special here.
**Mike Belkin is  a Co-Founder of Nextgengolf. Contact him on twitter @MikeBelkin11