February 21-22nd was a weekend of firsts in the NCCGA. We had the first Regional Tournament of the Spring 2015 season in the Southwest as well as  two teams making their first NCCGA appearances. Point Loma Nazarene University and the Golf Academy of America-Carlsbad demonstrated talent and the potential to give defending regional champs, National University, competition in the #Battle4Bryan.
Players from each school showed almost no sign of rust. The weekend started off strong with over a dozen players breaking 80 during Saturday's round. The individual leaders after the first day were 1. Ethan Heim (GAA): 72; T-2 Luke Ivazian (National): 73, T-2 Cameron Davison (Pepperdine): 73; and T-4 Robert Chaplain (GAA): 74, T-4 Kai Hayashida (USC): 74.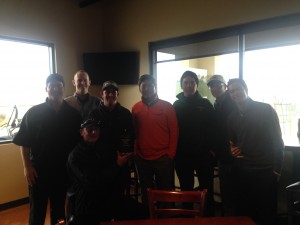 The Golf Academy of America capitalized on strong play from both Heim and Chaplain, securing a 7-stroke lead over National into Sunday. USC remained in contention, only 18 shots behind the leaders going into round two.
Conditions deteriorated on Sunday as rain began to fall at Yucaipa Valley GC. Competitors did not let the weather impede their play, as great scores were posted once again on Day 2. National University displayed the consistent play that Coach Randy Reznicek hinted at earlier this season after posting another team score of 391 for a total score of 782.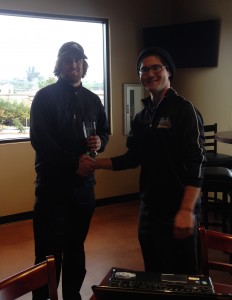 Unfortunately for National, The Golf Academy of America brought their 'A' game on Sunday with 5 of their 7 players improving from Saturday to Sunday. These improvements gave GAA a second day 377 and total 761, which was enough to take home their first regional title.
Luke Ivazian, (National) shot an impressive 3-under 69 on Sunday, earning him the medalist honors with a total score 142 (-2) and a 5 stroke lead over Cameron Davison (Pepperdine).
Mark your calendar's for March 7-8 for the Southwest's second regional tournament. Expect a showdown as any one of these teams has the potential to win the second regional and punch their ticket to this season's National Championship.
***Jack Stephens (@NCCGABlog) is the NCCGA Director of Communications.