With the fall 2015 NCCGA season quickly approaching, the south region is gearing up some stiff competition. This semester Alabama, Tennessee, Kennesaw State and Auburn Club Golf are all returning the bulk of their starters from last spring.
The first tournament will be this weekend at RTJ Silver Lakes in Gadsden, Alabama and features 64 players, including 16 from Alabama. Georgia Tech, Emory, and Vanderbilt round out the rest of the club golf field this weekend. The addition of Ole Miss for the second regional means that those valuable points towards the National Championship will be even more difficult to attain.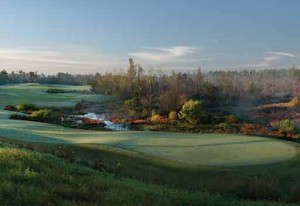 Chase Hawthorne, the Auburn club golf team president, says he "looks forward to a bounce back semester" citing last semester was "dispointing considering [Auburn] felt like [they] were poised to be a contender." We shall see how it plays out this weekend. The tournament will be in Glencoe, AL at RTJ Silver Lakes Golf Course on the Heartbreaker and Backbreaker courses. Despite the names, the course should be primed for low scores and high drama as the club golf teams begin their #TrailToTPC.