I come from an area where the sports world is dominated by football, basketball, and baseball. My town, New Orleans, Louisiana is far from a golf hot bed; the last and only person to have full membership on the PGA Tour from New Orleans was Kelly Gibson (1989-2003). As a kid growing up in New Orleans, I played anything and everything from roller hockey in the street to travel baseball and soccer. I was introduced to the game of golf as a kid at a local Juniors only course in our City Park, which at the time had four 18-hole courses and played host to many professional tournaments and saw the likes of Jack Nicklaus, Arnold Palmer, and Gary Player. I never really picked up the game after that and mainly stuck to sports that my brothers, cousins, and friends played.
As I got into high school I played football, basketball, and baseball all at the varsity level for De La Salle High School in New Orleans. One of my fellow basketball teammates, Denzel Walker, who was an outstanding golfer in high school tried to convince me to play on the golf team, but thinking my future was in baseball and not a game I had never really played before I declined his offer.
After high school I wanted to attend school as far away from home as I could, so I did so and attended Onondaga Community College in Syracuse, New York. I played baseball for all of a semester before hurting my shoulder and ending my college baseball career. I moved back home after that semester, and enrolled at Tulane University in New Orleans. I began to rehab and try to make a come back, but that attempt was failed and I quickly realized I would never play baseball again. A year went by and I found myself bored and itching for something to do and compete in.
One afternoon my brother asked me if I would like to go to the City Park driving range to hit golf balls, I jumped at the opportunity to get out and try my hand at a sport I was unfamiliar with. With my first few trips to the range, I quickly found out why people say golf is one of the hardest games to play. After about a week or so of going to the range, I finally broke through and hit my first pure shot and to quote the movie Tin Cup a "tuning fork went off in my head" as I felt the crisp feeling of a pure golf shot. After that moment I became hooked, and spent most my free time at the range or playing golf in New Orleans. After about a year of playing my passion grew so deep, I got a job working at City Park North Course.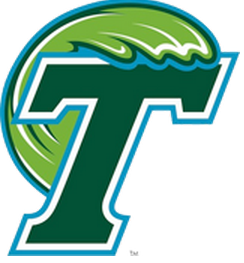 I reconnected with my high school teammate, Denzel Walker, who had managed two golf courses and now has hopes of making the PGA Tour. Denzel took me under his wing and showed me everything he knows and everything he is learning. He truly showed me why and how golf is so relatable to everyday life, and that is what I truly love about the game. The game of golf forces you to become a better person and has truly made me a better person and has taught me so many lessons already. After spending a year playing with Walker my handicap dropped to a 3, but something was still missing.
My desire to compete and test my skills grew more and more each time I play, so I set out to find competitive tournaments in the area, but had no luck finding any. One night when going to sign up for intramural basketball I noticed that Tulane offered club sports. I looked into it and found that Tulane had a club golf team; I was ecstatic when I found out and e-mailed the club president right away. Although I signed up late this past spring semester, it was still in time for the final tournament of the year. I got to compete in my first golf tournament ever and had a blast. The NCCGA makes for a fun and competitive golf environment; I thoroughly enjoyed my first experience and will be back for more.
After I finish school, I would love to do something in the golf industry. Two years ago, I volunteered to work the Zurich Classic hosted at TPC Louisiana and found that there are more jobs dealing with golf, and the PGA Tour, which is a dream job that I would love to have. This past year I got to caddie at the Zurich Classic Pro-Am, and fell in love with being inside of the ropes, planning an attack for each hole and assisting my partner. I have now found another job opportunity in the golf industry and that is writing, which is something I have a deep passion for as well. The more I grow and learn in golf the more opportunities I find, and I would love to continue to do so.
**Matthew Boudreaux is a student at Tulane University, and guest writer for Nextgengolf and the NCCGA.