Last Spring was the first season for the Indiana Region. The region includes all of the Indiana NCCGA teams who previously competed against Illinois teams in the Great Lakes Region. Purdue, the Fall 2014 Great Lakes champions, will look to continue their domination of the area in the new Indiana Region.
The NCCGA is excited to welcome teams from Butler University and Depauw University for the Fall Tournaments this year. Butler and Depauw both have strong varsity teams at the Division 1 and 3 level respectively, so look for them to bring talent into their club golf teams. Indiana University-Bloomington (A+B), and Ball State round out this season's Indiana Region teams.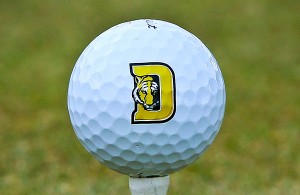 Purdue and Notre Dame seek to continue strong performances from last semester, with both teams qualifying for Nationals last season. They will be the favorites heading into the season, but as the region has grown, any team can take over this year.
The first tournament will be held at Harrison Hills Country Club in Attica, Indiana, a familiar venue for many of the players. Harrison Hills is known for its rolling landscape and beautifully kept bent grass greens. Look for some close competition between all the teams in the Indiana Region in the race to qualify for Nationals at TPC San Antonio this fall.
Click here for tournament #1 tee times and leaderboard.

**Andy Hitch is the Indiana Regional Coordinator and student at Notre Dame. Contact him on Twitter @NCCGAIndiana.