As the 2015-16 NCCGA tournament season is set to begin, the Florida region continues to experience incredible growth. With staple clubs like the defending national champion Florida Club Golf, and founding clubs Florida State, Keiser and UCF anchoring the region, Florida received a bit of a remodel this season.
With several new teams forming and joining NCCGA, the Florida Region has split into North Florida and South Florida to ensure continuity in scheduling, reduce travel time, as well as competition.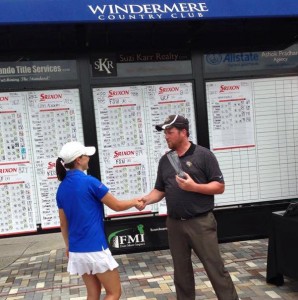 The addition of Golf Academy of America Orlando (GAA-Orlando) last spring, as well as returning individuals from several coastal schools and the addition of Rollins College this season, has helped allow the region to split without stifling growth.
Despite the loss of defending medalist Laura Kanouse, and holding an automatic bid to nationals, the Gators will look to continue their dominance in the North Florida region. Kanouse had a decorated career with NCCGA and led Florida to the Spring 2015 National Championship before walking on to the NCAA varsity golf team at Florida this fall.
Florida (B), Florida State, GAA Orlando, and now Rollins will look to battle for the region's bid to nationals and attempt to dethrone the champs.
In the South region, Keiser looks to be the favorite with UCF coming up strong. The Knights have had a massive recruiting class with more than 30 players qualifying for the teams 16 spots (A & B).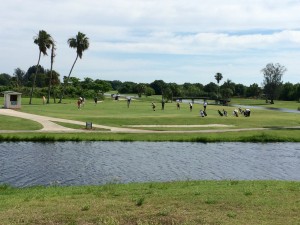 The University of Miami will make its return to the region after missing the spring 2015 events, while Florida Atlantic joins the fray after growing from two individuals last year to a full roster.
Club golf in Florida is growing like the rough at the U.S. Open. With year-round sun and plenty of courses to choose from, expect both Florida regions to make their presence felt at TPC San Antonio in November.