The Texas Club Golf team has been highly ranked the last several semesters, but have struggled to make an impact at nationals. At least, that was the story before last weekend. Led by Carson Stepler and Tyler Bumpass, the Longhorns clinched their first NCCGA National Championship at TPC San Antonio.
Texas finished 9 strokes ahead of fellow Texas Region club Baylor, and third place Clemson. The team was tied for fifth, five strokes back, following a windy, and we mean windy, round 1 that saw gusts over 30 MPH. A round that saw no scores under 80 (for comparison, 99 players shot under 80 in a rainy round 1 at Bryan Park last Spring).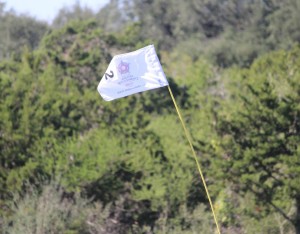 Weather affected Sunday's round as well. An early morning frost delay forced a starting format change from double-tee to a 10 am shotgun. Once the round got started, the sun came out and the conditions were prime for lower scores.
Bumpass led the Texas team on Sunday with a 76 followed closely by teammate Stepler's 78. The Longhorns improved by 54 strokes from Saturday to Sunday, the 6th highest improvement in the tournament. They were one of three teams to put up a team score of under 400.
The title is the first National Championship for the Texas Club Golf team, and will earn them an exemption into next semester's event. The championship also showcased one of the strongest regions in the country. Texas finished first and Baylor finished second, and neither team won the Texas Region. The regional champion, Golf Academy of America-Dallas, finished tied for 16th.
See all the photos from San Antonio
The top three finishing teams at TPC all qualified for the championship as wildcards, with none winning a regional tournament during the season.
S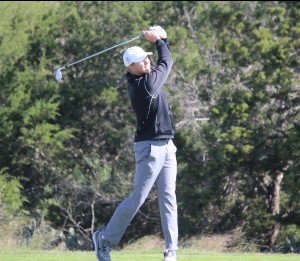 tanford finished in fourth, their second straight appearance at Nationals after winning the Pacific Region. The University of Connecticut finished tied for fifth in their nationals debut, along with Villanova. UConn improved by 56 strokes from Round 1 to Round 2, the fifth biggest difference in the field.
Illinois State golfer Austin Havens finished as the individual medalist, shooting rounds of 85-73 to edge out Clemson's Matt Barth by one stroke. Michael Thibodeau of UConn finished third, followed by Vishal Giri (ASU), Tyler Stahle (Villanova), Jake Hutchinson (UNCW), TJ Pezzulo (GAA-ORL), and Stepler.
Havens receives the honor of doning the NCCGA's Red Jacket for the next five months, as well as a year's supply of Srixon golf balls.
More stories from Nationals to come, including Haven's journey to being medalist, and how Texas conquered TPC. Let us know how your experience at Nationals was by tweeting us (@NCCGA) or sending an e-mail to our team.
**Travis Richardson is the NCCGA's Regional Director. Contact him on Twitter @travis_richson.