Advisory Board
We are fortunate to have a fantastic board made up of some of the smartest people in golf. Learn more about them below.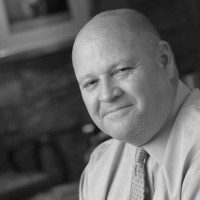 Henry DeLozier
Henry B. DeLozier is a Principal in Global Golf Advisors, the international specialist providing consulting services to the investment banking, real estate development and golf asset ownership and operations business segments. Mr. DeLozier joined Global Golf Advisors in 2008 after nine years as the Vice President - Golf of Pulte Homes (NYSE: PHM).
Given his background with residential real estate development and lifestyle strategy, he serves GGA clients throughout the world to identify and refine strategic options and to accelerate tactical solutions and financial returns. During his tenure at Pulte Homes the company became the largest developer of golf communities and of golf courses in the USA, having invested more than $500 million in the development of golf assets and building 27 new golf courses within ten states. In addition, Mr. DeLozier was responsible for the financial performance of more than 20 Pulte golf courses, the replacement value of which exceeded $300 million with annual revenues greater than $90 million.
Recognized across the globe for his thought leadership in golf-related businesses, he is called one of the "Most Influential People in Golf" since 1999 by the Crittenden publications. Mr. DeLozier serves on the Employers Advisory Council for the Professional Golfers Association of America (PGA). He is a Past President of the Board of Directors for the National Golf Course Owners Association (NGCOA) in America.
Mr. DeLozier is acknowledged within the golf and club categories for his uncommon understanding of golf and residential properties. He is known as a no-nonsense profit producer, as an innovative marketer, and as an advocate of exceptional customer service. His career history reflects new concept introductions and numerous successful business turnarounds.
A 'go to' resource on matters of golf-related resort and residential investment and development, Mr. DeLozier is often called upon for comment on social and economic trends particular to golf business segments. He serves as an expert source for Atlanta Journal-Constitution, Business Week, CNBC-Squawk Box, the Financial Times of London, GOLF magazine, Golf Digest, Golf Business, the New York Times, PGA Tour Network, the Wall Street Journal and the Washington Post.
Mr. DeLozier is a graduate of Oklahoma State University (B.A. - English) where he was an All-American golfer.
About Global Golf Advisors - Global Golf Advisors (GGA, formerly KPMG Golf Industry Practice) is an international consulting practice that provides specialized advisory and support services to more than 2,400 clients worldwide. GGA has offices in Dublin (Ireland), Phoenix (USA) and Toronto (Canada) and offers advisory expertise in all areas of the business of golf. GGA specializes in transaction structuring and business valuations, market and feasibility studies, strategic planning, operational performance analysis. GGA is a Silver-level partner to CMAA. For more information, please visit www.globalgolfadvisors.com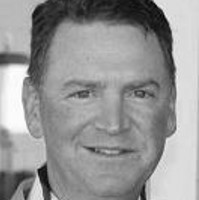 Alex Duhamel
Alex is the Founder and President of The Duhamel Group, an Association Management Technology company, Alex Duhamel has over 25 years experience designing solutions that leverage emerging technologies. Since 2004, Duhamel has been working primarily with State, Regional, International and Senior Golf Associations creating single database solutions that power web, mobile and smart phone e-commerce and member management applications.
Additionally, in 1995, Duhamel co-founded Crestone International (now CedarCrestone) delivering industry-focused consulting solutions for Human Resources, Financial, and Managed Service PeopleSoft (now Oracle) software implementations.
Duhamel is a graduate from Arizona State University, where he received a B.S. in Computer Science Engineering and holds an M.A. in Educational Administration from Michigan State University. With his wife Christie and their two children, Duhamel currently lives in on Cape Cod, Massachusetts.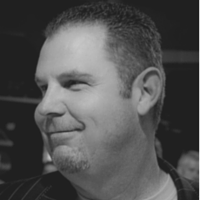 Bill Faeth
Bill is the co-founder and President of Inbound Marketing Agents. As a former golf professional and career entrepreneur, Bill discovered inbound marketing in 2008. He quickly became a convert to techniques that allowed him to grow his business faster than ever, while reducing his marketing spend. Bill is a nationally-recognized expert on small business growth and development, entrepreneurship, and marketing.
Over the last 21 years Bill has successfully launched multiple startups in industries that include eCommerce, transportation, and even a nationwide glow-in-the-dark mini golf business.
Bill has a marketing degree from UCLA, where he played on the golf team prior to turning professional in 1992. After five years of competitive golf and his first four startups, Bill met the love of his life, Brea, and married her. Bill and Brea reside in the Nashville area with two wickedly smart daughters. I guess the apple doesn't fall from the tree? From his wife, Brea, that is. LOL!
Bill has a tremendous passion for teaching and educating small and medium-sized businesses about the art of inbound marketing, so they can compete with larger companies and budgets. He has delivered keynotes and training seminars in Niagara Falls, Boston, Miami, Atlantic City, Los Angeles, and Nashville this year, to help educate marketers and business owners about marketing best practices.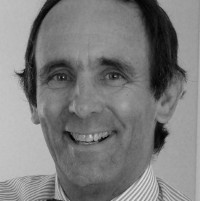 Irv Fish
As a Founding Partner of Fallon Worldwide International Advertising Agency, former CFO of Martin Williams Advertising and former Human Resource Executive with First Bank Minneapolis (now U.S. Bank), Irv Fish retired as a well respected executive. Away from the office, Irv is an avid golfer and has a passion for the game of golf. He served on many boards and committees in the golf industry including the USGA Executive Committee (2004-2009) and was the former Director of the Minnesota Golf Association. Irv has also held many roles outside of the golf industry, including Director of the Twin Cities Chapter of the American Association of Advertising, Director of the First American Money Fund, former member of the Hamline University Board of Trustees, and currently serves on the Board of Mandala Communications
Irv is a graduate of Hamline University and currently resides in Minnesota. During his retirement, Irv spends time consulting, serving on various boards, and of course, playing golf.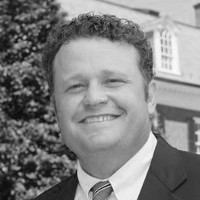 Barry Hyde
As Executive Vice President of the Golf Division, Barry Hyde drives a range of revenue opportunities to grow business, particularly within Wasserman's Consulting practice.
Prior to joining Wasserman, Hyde became the first Chief Marketing Officer for the United States Golf Association (USGA) in May 2005, and was immediately put in charge of generating corporate support for the organization. In 2006, Hyde launched the USGA's Corporate Partner program for which he negotiated the first two corporate deals in USGA history with American Express and Lexus. Hyde also later added Rolex and IBM to the program.
Prior to the USGA, Hyde spent 15 years in golf marketing, including four years as Vice President of Global Sponsorships and Events for MasterCard International. In this position, Hyde developed MasterCard's worldwide golf marketing strategy and directed partnerships with the PGA TOUR, European Tour, the R&A, Tom Watson, Golf Digest, ABC Sports/ESPN and others.
Hyde, a native of Palisades, New York, graduated from Occidental College in Los Angeles. An avid golfer and gardener, Hyde and his wife, Katie, live in Neshanic Station, N.J.