A select few young professional golfers in Boston experienced golf in a new way this week at Boston Golf Club (BGC), one of the finest modern private clubs that is ranked in America's top 100 golf courses. So why were Boston young professionals taking off work and how were they playing an elite private course? Because Nextgengolf is redefining the Millennial golf experience with access to a myriad of golf events from elite venues to 15 inch cups to glow ball night golf.
Boston Golf Club served as the initial qualifying site for a Boston vs. New York City Championship that Nextgengolf is launching  in tandem with Golfmatch, a New York based golf technology application that connects like-minded golfers.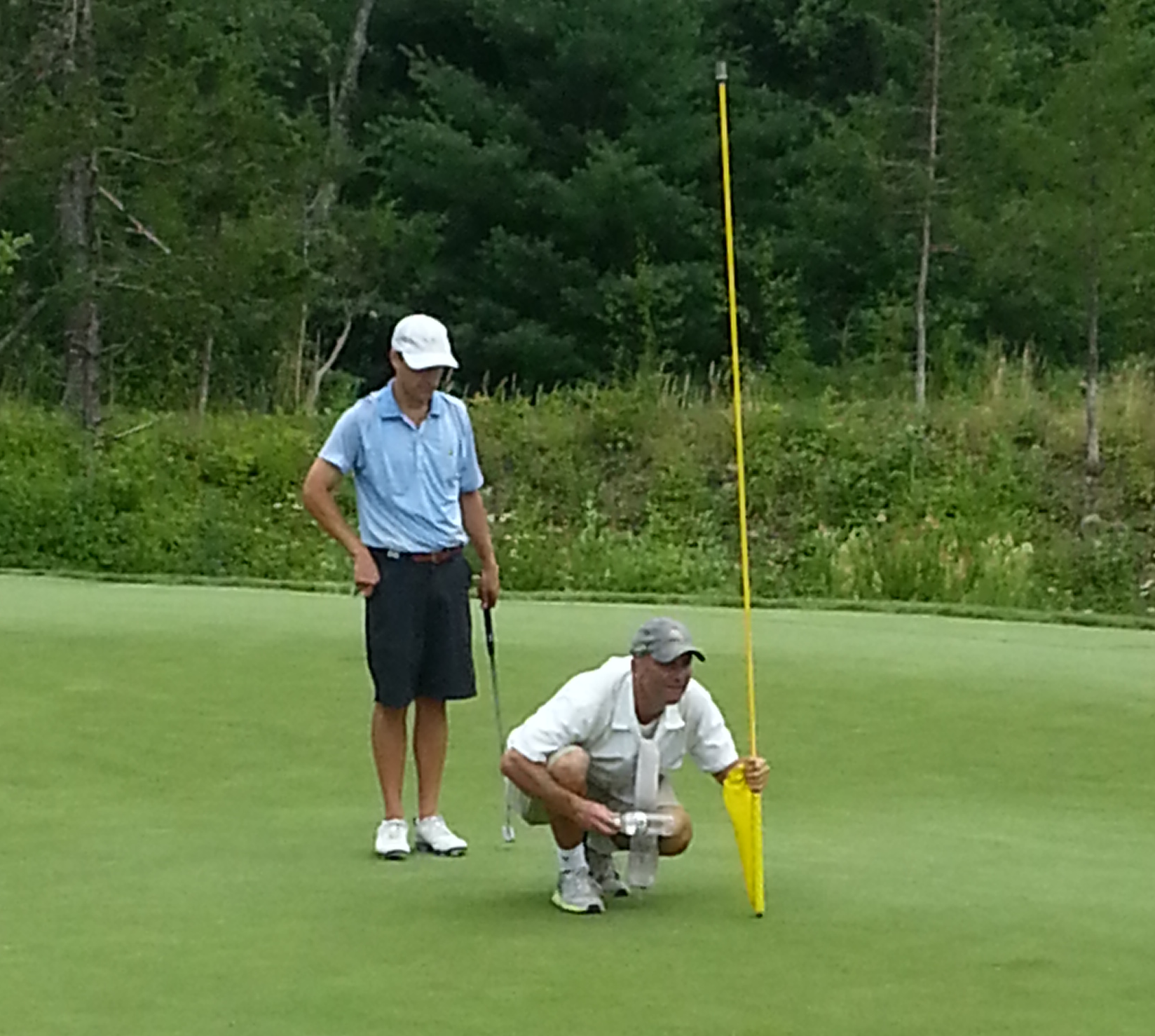 Leading the way on Monday, July 14th with an impressive 75 was Turner Kufe, former captain of the Bowdoin varsity golf team and current Tufts Medical Student. Turner started the round off in style with a 300-yard drive which set up a towering six iron that he hit left 10 feet above the hole. With the help of veteran caddy Rich along our side, Turner eased in the slippery down hill put for an electric start. What made Turner's 75 particularly noteworthy is how exceedingly difficult BGC plays.
When asked to describe the course, Boomer Erickson, the head PGA Professional, explained, "Boston Golf Club is not your standard championship stroke play course. With severely undulating greens, tight approach shots, and heavy fescue, it's very easy to make a birdie or big number out there making it an ideal match play course." Nonetheless, Turner managed to escape without a double bogey on his card en route to a two stroke victory over second place finisher Andy Luther. When asked about his round, Turner explained, "Boston Golf Club played very tough, especially as the winds picked up later in the round. Saving par was challenging as there are no simple pitches or chips into the undulating greens and despite a few bogeys on the back 9, I was just able to hold on. The course was in fantastic condition, and it was so nice of Boomer and the BGC staff to let Nextgengolf host a tournament there. Undoubtedly, it is one of the best private courses in MA, and to open their doors to non-members lends to the generosity and graciousness of BGC."
In addition to stroke play, each team squared off in a best ball challenge. Leading the charge with a score of 65 was the team of Kris Hart, Matt Vaughn, Matt Plourde and Daniel Marrero.
Some of you are probably wondering why BGC--a facility many consider to be only for the ultra elite--would want young professional stomping around their hallowed grounds. For one, Boomer Erickson is an open-minded and progressive PGA Professional whom many consider to be at the forefront of his industry. Secondly, BGC has a thriving young adult membership program that is much more affordable than what most would typically expect. BGC's young members--many of whom attend Harvard Bussiness School or Sloan MIT--pay half the annual dues as normal members and are offered a flexible payment structure that is spread out over numerous years to make joining the club a real possibility for those having early success in their careers. If you are interested in learning more about joining Boston Golf Club, email berick@bostongolfclub.org and let him know that you are part of the Nextgengolf community!
**Mike Belkin is a co-founder of Nextgengolf and lost many Srixon balls at BGC. Contact Mike on twitter @MikeBelkin11