Location
Cog Hill Golf & Country Club 
Dubsdred (#4) & Ravines (#2)
12294 Archer Avenue
Lemont, IL 60439
Pro shop: 630.257.5872
Cog Hill Website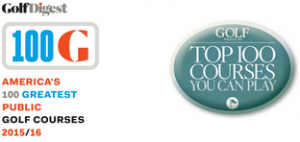 Want to see who wins? Check out Global Golf Post on Monday September 21st for a story about our winners!

Tournament Costs
Contact Matt Weinberger at matt@nextgengolf for pricing details.  Included in the tournament cost:
2 rounds of championship golf at Cog Hill (#2 & #4)
Cart and range included both days
Boxed lunch included both days
Friday night skills contest + practice range Friday evening
Saturday sponsored gathering (food & drinks)
Player sponsored gift bag (dozen golf balls, custom PlayKleen towels, custom OGIO dop kits, and more)
Daily + weekend prizes and contests
Professionally run tournament
Not Included:
Lodging
Practice rounds
On course drinks
Cash skins game (optional)
Flights / travel
Contact matt@nextgengolf.org or 513-277-9992 with questions
Travel Information
Airports
Midway - 19.8 miles to golf course (28 mins)
Ohare - 26.5 miles to golf course (33 mins)
Lodging Recommendations:
Clubhouse Inn and Suites Hotel
$79 per night - Includes Breakfast & Happy Hour
Located 10.6 miles from the golf course
Only 30 rooms blocked for our group
Call - 630-920-2200 - "Nextgengolf Group"
Room block available until Sept 4th
Airbnb
Rental Cars
Rentalcars.com
Thurs Sept 17 & Fri Sept 18
Most teams will arrive on Thursday the 17th or Friday the 18th. You can play practice rounds on both days, but the formal tournament will kickoff on Friday the 18th at 6pm
Friday Schedule:
7am - 5pm: Team practice rounds. To schedule practice rounds, please call the pro-shop directly (630.257.5872). Let them know you are with the Nextgengolf group to get the discounted rate.
Practice Round Discounted Rate:  Course 4 (Dubsdread) $100 before 3pm, $80 after 3pm   Course 2 (Ravines) - $57 before 3pm, $31 after 3pm *includes cart
5pm-8pm: Pre-Championship Registration, skills challenge, gift bag pick up. Happy hour drinks sponsored by Swingbyte, a leader in swing analysis on your mobile phone or tablet.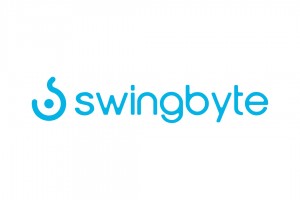 Saturday September 19
8:00am - Range and Putting Green Open/Registration/Team Pictures
10:20am - 12:35pm – Tee Times on No. 4 Dubsdread and No. 2 Ravines (field split between courses)
Round 1 - Sponsored holes, proximity prizes, skins game
Post Round – Tournament scoring
4:00pm-7:00pm - City Championship sponsored food/drinks at Club Champion, Willowbrook IL (10 min drive from Cog Hill). Club Champion welcomes all players to their club fitting studio for a free custom fitting, food, drinks, and contests. Club Champion is one of America's Top 100 Clubfitters.
8:00pm onward - Bar gathering in downtown Chicago (location TBD)

Sunday September 20
8:00am - Range and Putting Green Open/Registration
10:10am - 12:00pm – Tee Times on No. 4 Dubsdread and No. 2 Ravines (field split between courses)*
Round 2 - Sponsored holes, proximity prizes, skins game
Post Round – Tournament scoring
5:30pm – Awards ceremony, post round press coverage, pictures, and interviews
* If you are flying, it is recommended not to book flights Sunday before 8pm. Sunday tee times are based on Saturday performance.
Keep up with pace of play, using the new GolfBuddy Laser Rangefinder. City Tour Championship players get 40% off GolfBuddy products.

Atlanta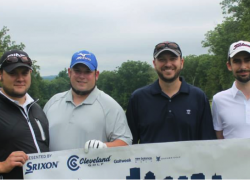 Dubsdread
Boston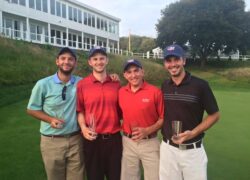 Northeastern Huskies
Chicago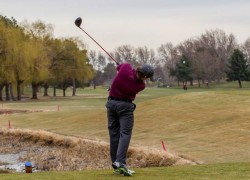 Bushwood Country Club
Cincinnati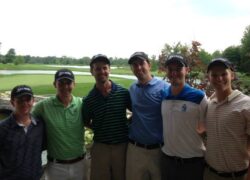 Slice and Dice
Columbus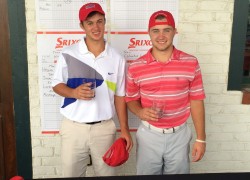 West Virginia
Dallas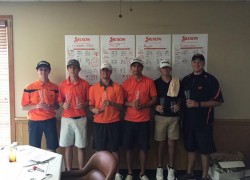 Oklahoma State University
Wild card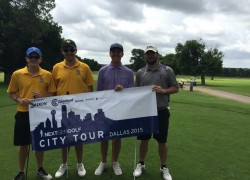 Baylor
Houston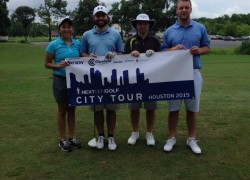 Hexion
Los Angeles
Pace of LA
Milwaukee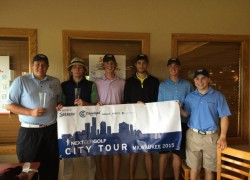 Tin Cup
New York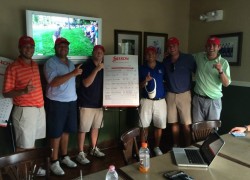 Team Big Booty
Philly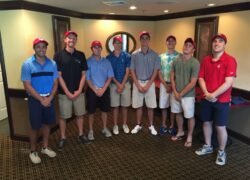 Delaware Club Golf Summer Squad
Saint Louis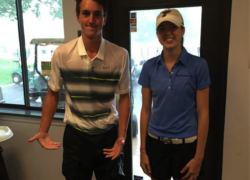 Quincy
Wildcard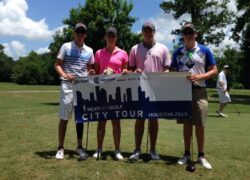 Houston Caddy Club
Wildcard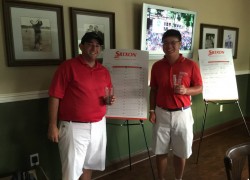 Never Lay Up
Wildcard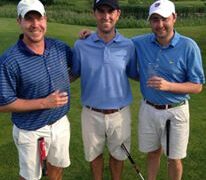 Cincy Skyline
Saint Louis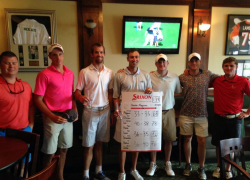 Shooter Magowan
Wildcard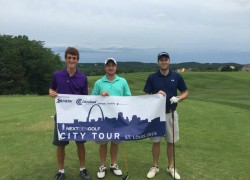 Stoke and Tug
Wildcard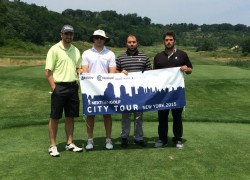 Bush is Back
Wildcard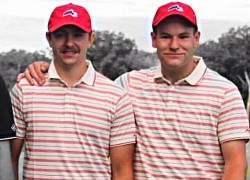 Birdie Bandits
2015 will mark the 1st year of the official Nextgengolf City Tour Championship. 16 teams from 13 cities will compete looking for a chance to crown themselves the #CityGolf Champion. Invitees will include the top team from each city in the City Tour regional events as well as wildcard teams nationwide. Prizes will be awarded for the top teams, pairs, and individual performances.
2015 is the first official year of City Tour Championship, but the event dates back to 2014 when an age old rivalry between Boston and New York was held in a Ryder Cup format on September 21, 2014. New York edged out Boston 16 1/2 to 15 1/2 to win the Championship.