The modern game of golf that we know and love has been around for over four centuries now, yet every year, the NCCGA is able to offer more amazing golf deals. As time goes on, new golf clubs and balls are created to help us hit the ball straighter and farther. But what happens when we're out playing and our club faces get caked in dirt? Thanks to PlayKleen there is now a towel designed to easily clean golf clubs without the need for a scrub brush. Not to mention they look really, really good. Talk about real golf deals!
Cleaner Clubs, Less Hassle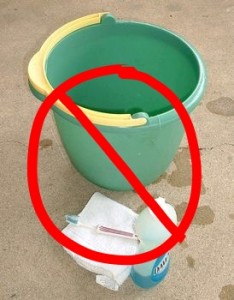 No one has created a tool that easily keep your grooves clean and in pristine shape throughout an entire round until now. Even a basic wet towel is unable to remove dirt from all the grooves on your irons and wedges. However, PlayKleen towels utilize premium microfiber strands and a unique waffle-pattern that help dig into club faces and easily remove dirt/mud. You will no longer have to buy an expensive scrub brush or have to deal with the hassle of water buckets, soap, and losing the scrub brush.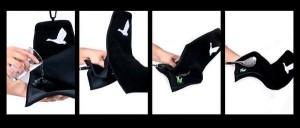 Along with the innovative design, PlayKleen towels also absorb a remarkable 300% of its weight in water. This is ideal for keeping your clubs clean throughout a round. All you have to do is get half your Playkleen towel wet before you hit the links, and it will remain wet enough to clean your clubs for the duration of your round. This feature is also helpful on hot summer days so you can cool yourself off with your cold towel.
Another unique feature about PlayKleen is their design-it-yourself feature. Through their website, you can easily order customized towels for any occasion, and their staff is very friendly and accommodating to work with. Whether you're playing on a golf team or you are ordering prizes for an outing, Playkleen makes it easy to create customized towels perfect for any occasion. Also, their prices can't be beat.
PlayKleen has support from all sorts of golfers. From various PGA Tour players like Michael Putnam and Blayne Barber to Golf Directors and CEOs from top-notch golf companies, there are only good things to say about the Playkleen towel and staff. Their comments can be seen on the PlayKleen website.
Check out some of these PlayKleen towels that NCCGA teams like the University of Dayton , University of Missouri, and Saint Louis University have created. Take advantage of these golf deals today and show us your customized towel!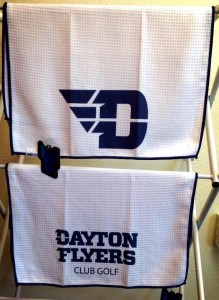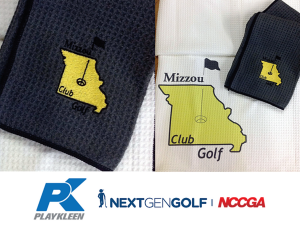 **Written by Jack Stephens, NCCGA Director of Communications