Overview
Dates
Location
Barefoot Golf Resort
4980 Barefoot Resort Bridge Rd
Registration deadline
January 28th or when player limit
has been reached. Space is extremely limited, rsvp and sign up early!
About
Nextgengolf is excited to host the Spring Break Buddies Trip tournament down in Myrtle Beach, South Carolina. The tournaments will take place at Barefoot Resort on March 12/13th. The tournament is intended to give young adult golfers an affordable and fun spring tournament. Come alone, with some friends or your club golf team to compete in this 2-person best ball format and also have the chance to earn individual and team prizes.
The Spring Break Open is open to anyone in the Nextgengolf community including college-aged golfers, varsity golf teams, recent alumni and City Tour players. Sign-up early. Once the player limit has been reached registration will close.
What's included?
Oceanfront lodging available
36-holes of tournament golf
Unlimited use of driving range
Tournament tee gifts
Lunch vouchers each day
Skills contests
Gifts and awards (custom Cleveland Golf wedges, beer mugs and more)

Leaders Matter Program
Nextgengolf cares about the future leaders of the golf industry. Nextgengolf offers to sponsor some or all of the $295 tournament fee for current NCCGA Club Presidents of active teams. Please reach out to connor@nccga.org for more info.
Pricing & Sign up Details
Details
The Spring Break Open keeps the cost conscious golfer in mind by keeping fees between $295-$450 including 2 tournament rounds of golf including cart, unlimited use of the driving range, Srixon golf balls, tournament tee gifts, awards, prizes, putting contest as well as 3 meals ( 2 buffet lunches, 1 dinner) and lodging included. All state & local taxes, resort fees and gratuities are also included in the fee.
Costs vary depending on the number of nights you wish to stay, rounds you plan on playing, and total number of players sharing a room. Players may choose to book their own lodging outside of the tournament. Registration deadline is February 21st at midnight.
Pricing breakdown
Tournament cost 
(no lodging)
$295 per person (sign up deadline: Feb. 23rd)

Beachfront lodging:
$335 per night (Oceanfront 3-bedroom condo, 3 queen beds, 1 king bed, 1 sleeper sofa, sleeps up to 10) *Rack rate is $520 per night

$300 per night (Oceanfront 2-bedroom condo, 2 queen beds, 1 king bed, 1 sleeper sofa, sleeps up to 8) *Rack rate is $400 per night

*Please inquire about alternative lodging options

Total Cost per player (with Lodging)
4   Person Team -   ~$445 PP - Oceanfront 2 Bed Condo
6   Person Team -   ~$395 PP -  Oceanfront 2 Bed Condo
8   Person Team -   ~$390 PP - Oceanfront 2 bedroom condo
10 Person Team -   ~$370 PP -  Oceanfront 3 bedroom condo**Please note, all taxes, resort fees, gratuities are included in the costs above. 
* Additional nights (costs are per room) - $305 (3 bed condo), $285 (2 bed condo)
SPRING BREAK RSVP
Fill out the form to receive custom pricing & details
Format and Prizes
The event format will be a best-ball format. Teams will be made up of 4-8 players and will be broken out into two pairs to play 2-person best ball. Your team's total score will be the combined scores of two pairs. Although this is a team based event, we encourage individuals and partial teams to compete. Closer to the tournament date we will match players up to form complete teams. Depending on interest we will also offer a scramble division. 
There will be prizing for both best pair scores and best team scores. Additionally there will be prizing for closest to the pin and long drive daily.
Practice Rounds: To schedule practice rounds, please let us know and we will coordinate your round with the Barefoot staff. Practice rounds can be added to your teams invoice or you can pay directly online!
Saturday
9AM-12PM

Practice facilities open at Barefoot

11:00AM

Single tee start (Lunch at clubhouse)

Post-Round

Scoring + putting green contest. Join us at Topgolf Saturday night for special discounts and a Topgolf competition with prizes for top scores!
Sunday
9AM-12PM

Practice facilities open at Barefoot

11:04AM

Single tee start (Lunch at clubhouse)

Post-Round

Tournament scoring + awards
Lodging and Course details
Golf Location
Barefoot Golf Resort
4980 Barefoot Resort Bridge Rd, North Myrtle Beach, SC 29582Resort
36 hole stroke play event - Team & Individual competitions
Dye and Love Courses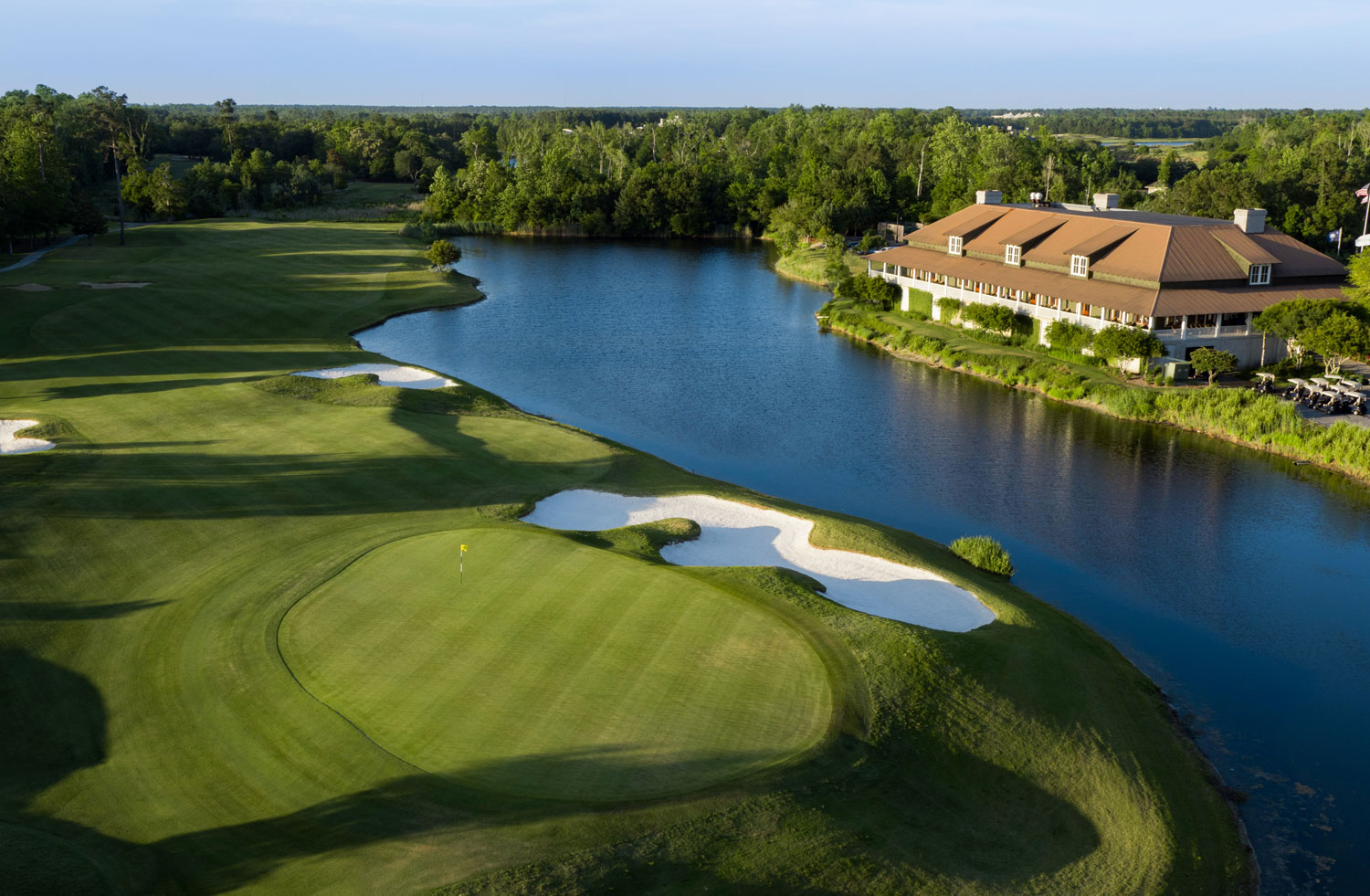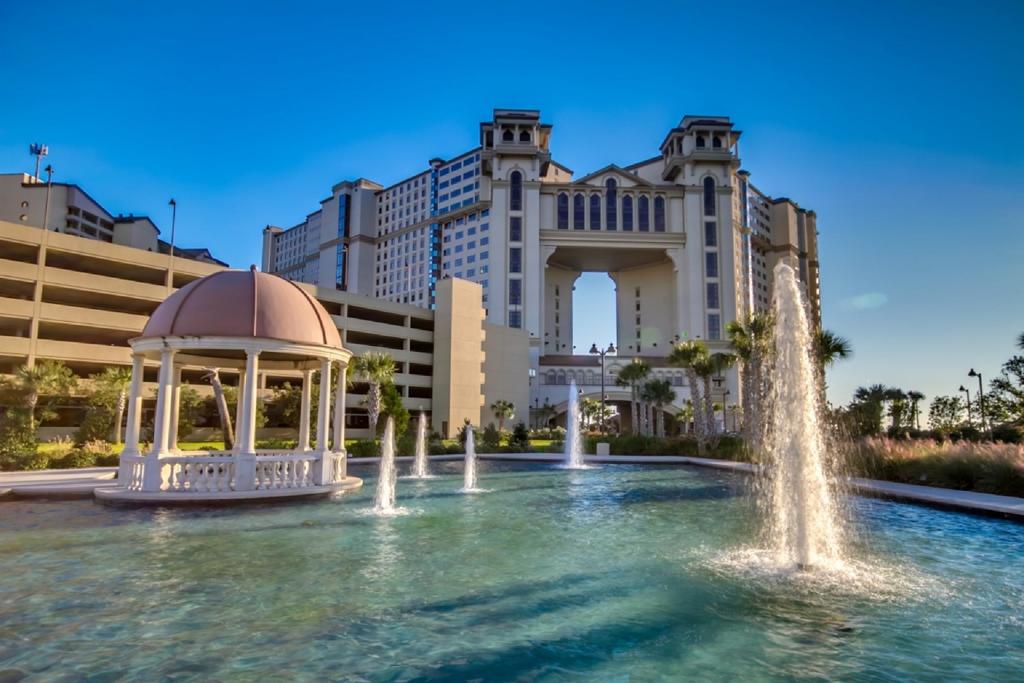 Lodging Location
North Beach Plantation Villas
100 North Beach Boulevard, North Myrtle Beach, SC 29582
Airports
Myrtle Beach Airport - 10 Miles
When is my Spring Break?
Many college spring breaks are early and mid March. If you have specific questions about yours, please contact Connor at connor@nextgengolf.org
What is the format?
The format of the Spring Break Open tournament is pair best-ball. Max score for any individual is triple bogey on a hole. Depending on interest, we will also offer a scramble division. Prizes will be awarded for:
Top pair score - Best ball between 2 teammates within a group
Top team score - 4 individual scores combined
Top individual score
Daily closest to the pin and long drive prizes
Can our group pay separately?
If you are NOT booking lodging through us, your group is absolutely able to pay separately. Simply follow the registration process and make payment! If you want to be paired on the golf course with a certain player (format is 2-person best-ball), please email Connor@nextgengolf.org with the request.
If you ARE booking lodging through us in addition to your tournament fee, we will require one group payment. We recommend designating one person to make the payment, and the other group members writing that person a check, use Venmo, etc.
Can I receive an invoice?
Yes! If you require an invoice (many schools need one to process payment), please email Connor@nextgengolf.org with all of your details (how many players, lodging, etc.) and we can create an invoice for you!
How many people can I bring?
There is no minimum or maximum for number of people you can bring. The format is 2-person best-ball, so if you have an odd number we will pair you with another player.
Can we get our own lodging?
Yes, you can pay the tournament fee for the event and book your own lodging. Packages are customized to your needs.
Are meals included in the package price?
Yes. In an effort to provide an "all-in" package for our golfers, you will get 2 meals included in the package. Lunch will be provided at the course each day.
Why is the package so affordable?
The Nextgengolf Spring Break Package was designed with the price sensitive college golfer in mind. Our goal was to put together a complete spring break package for golf teams at a location which could offer great golf courses, excellent practice facilities, good food, nearby lodging as well as entertainment outside of golf. Our goal is to keep everything really simple and provide a great experience and pre-season open event for college golfers.
Can friends or alumni be included in the package?
Yes, teams will often bring recent alumni and friends of the team to play in the event.
Can we play courses other than those that are scheduled?
Yes, if you are looking to play other courses outside of the tournament, we are happy to help. Barefoot has 4 courses on-site and we will only be playing 2 of them. Teams are welcome to play the 3rd and 4th course at a discounted rate of $65+ tax. Myrtle Beach has over 90 courses to choose from.
What happens if it rains and we can't play?
If we are unable to play due to inclement weather, the event will turn into a 1-day tournament and we will work with the course to provide players refunds
Do we have to play in competition against other schools?
No. If you are a golf team just looking to come down and play/practice with your team, your scores can be hidden from the tournament field. This is especially important for varsity golf teams to remain compliant with their governing conference.
Is it compliant to compete against other schools?
The National Collegiate Club Golf Association is sanctioning this event. NCCGA is the governing body for collegiate club golf. For the spring break open, any varsity or club golf team is able to compete in this tournament. Since the event format is a two-person best ball, this event should not be considered a team-based competition.
Teams part of the NCAA, NAIA, NJCAA and other athletic associations need to check with their compliance officer for team compliance. This event does not count in any National, Regional, or Conference standings. The NCCGA is not held responsible for any compliance sanctions for golf teams playing in the Spring Break Open.
How many days do we need to stay?
Teams usually stay for 3-4 days. We have no minimum or maximum requirements.
What airports service the Myrtle Beach area?
International airports near Myrtle Beach, SC
Domestic airports near Myrtle Beach, SC
Contact Us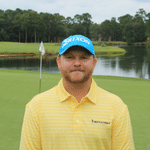 Contact us with any questions you have about the Spring Break Open
Connor Brown
Connor@nccga.org
(978) 328-7637