Arccos Golf will be joining the NCCGA for the first time as the practice round sponsor at TPC San Antonio for the 2015 Fall National Championship.   Haven't seen what Arccos is all about yet?  They have created a product that attaches to the end of your grips and provides a comprehensive platform for your golfing experience combining GPS + Live Shot Tracking + Tour Analytics.
Just think, by including a small sensor on your clubs, all of the data you could ever want gets sent right to your iPhone.  You'll be able to see live distances for your clubs, average up & down percentage, GIRs, putts just to name a few.
Learn More about the NCCGA National Championship
Select NCCGA players will have the chance to test the products during the practice rounds.  If you want to be one of those players to test out the features, you can interact with Arccos at @ArccosGolf.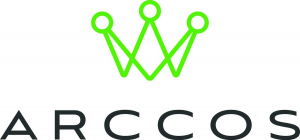 Players will have the chance to compete in contests throughout the practice rounds and weekend to win a set.  Arccos Golf is also running a promotion for NCCGA players to grab a set, for more info contact Matt Weinberger (matt@nccga.org).
**Matt Weinberger is the NCCGA Commissioner. Contact him on Twitter @NCCGA.