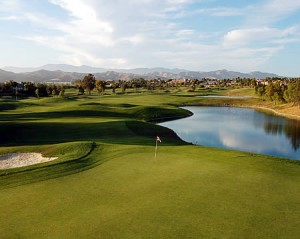 Continuing its mission of providing non-varsity college golfers opportunities to interact and compete on a regional level, NCCGA Southwest will start its first Regional Tournament on February 22nd at Sterling Hills Golf Club.
Founded in the summer of 2012, Southwest has been successfully expanding, making competitive golf more accessible for students. For this upcoming tournament, we are excited to have a new team from University of California, Santa Barbara to join us for an intense but fun game. There is no predictable winner in Southwest region as every team has some fantastic and skilled players. We should definitely look forward to seeing our brilliant players giving their best performance, who can finally reunite after winter break.
Teeing off at 11:34 am on Saturday, our players will absolutely enjoy all the challenges and serene views that Sterling Hills has to offer. Designed by Rober Muir Graves, the 18-hole championship golf course is 6813 yards long with a slope of 133 and a 72.9 rating. The architect of the course takes the advantage of its natural geography, and amazingly blends it into the beautiful landscape. It will be a delightful experience for everyone!
Emily Sun is the Regional Coordinator of the Southwest Region. She can be reached via email at NCCGASouthwest@gmail.com.