Listings of all upcoming and completed lessons can be accessed via the dashboard. These listings provide you with quick access to participant lists, revenue and payment summaries, refunds, and the ability to edit the details of group events.
Click either the "View All Private Lessons" or "View All Group Lessons" links on the upper-right of the Upcoming Lessons Dashboard tables to view the Manage Lessons page. Both links lead to the different sections of the same page.


Both links lead to the same Manage Lessons page, but jump to different sections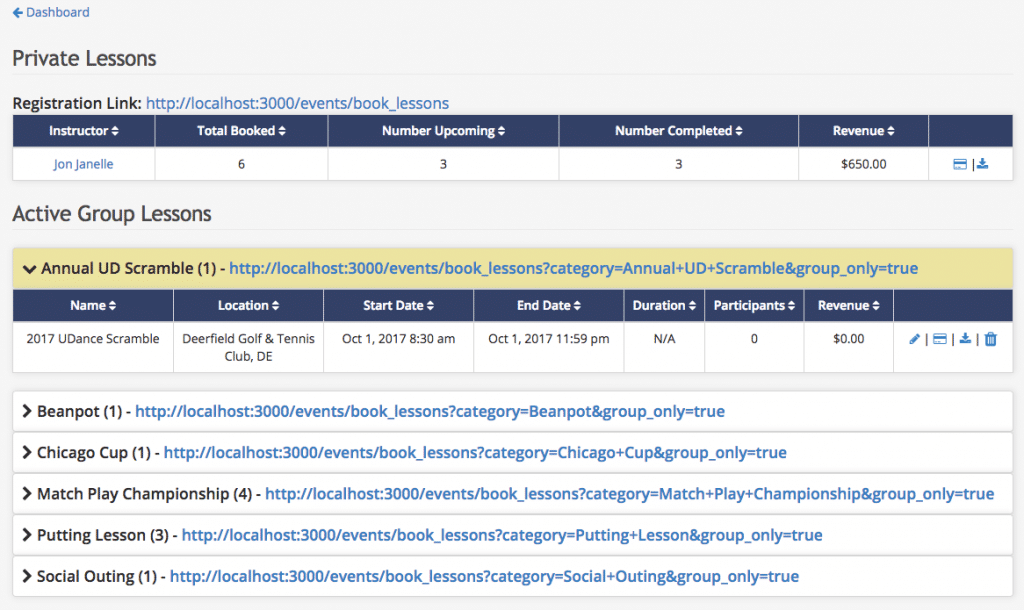 Private lessons for each instructor are listed in the table at the top of the Manage Lessons page.
Click on the instructor name on the left or the in the rightmost column to view a complete listing of private lessons for that instructor
Click the icon, located in the rightmost column, to download a spreadsheet summarizing all private lessons for an instructor
Click on an instructor name to open the private lesson page for that instructor
The private lessons page is an easy way to view participant contact information for private lessons and to issue refunds if necessary
The page is split into two tables. The upper table shows upcoming lessons and the lower completed lessons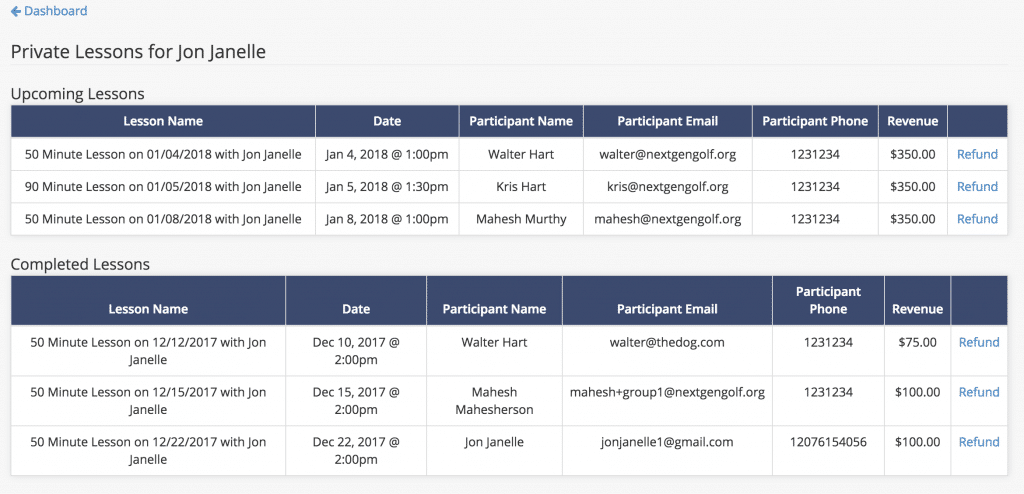 Active group lessons are organized by category name and are listed in the center of the manage lessons page. Inactive lessons are shown at the bottom of the page. Click a category name to expand that category.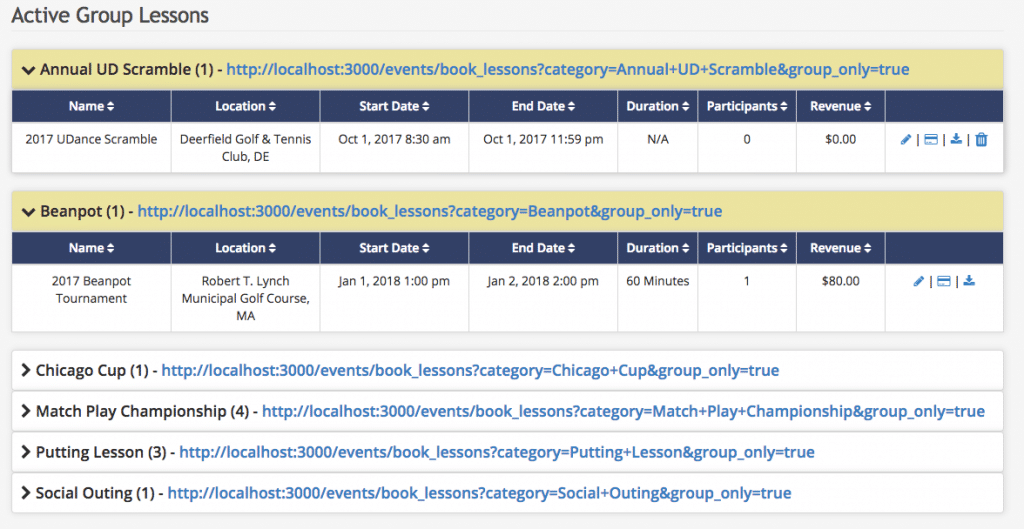 The group lessons table shows basic summary information with management buttons in the rightmost column
Click the button to edit lesson details
Click the button to view payments and issue refunds. The refund page is the same for both group and private lessons
Click the icon to download a spreadsheet with participant and revenue information for the lesson
Click the icon to delete the lesson. This icon is hidden if the lesson has paid participants.
You can issue a refund for any of your private lessons by clicking the "refund" links on the private lessons page or the icon for a group lesson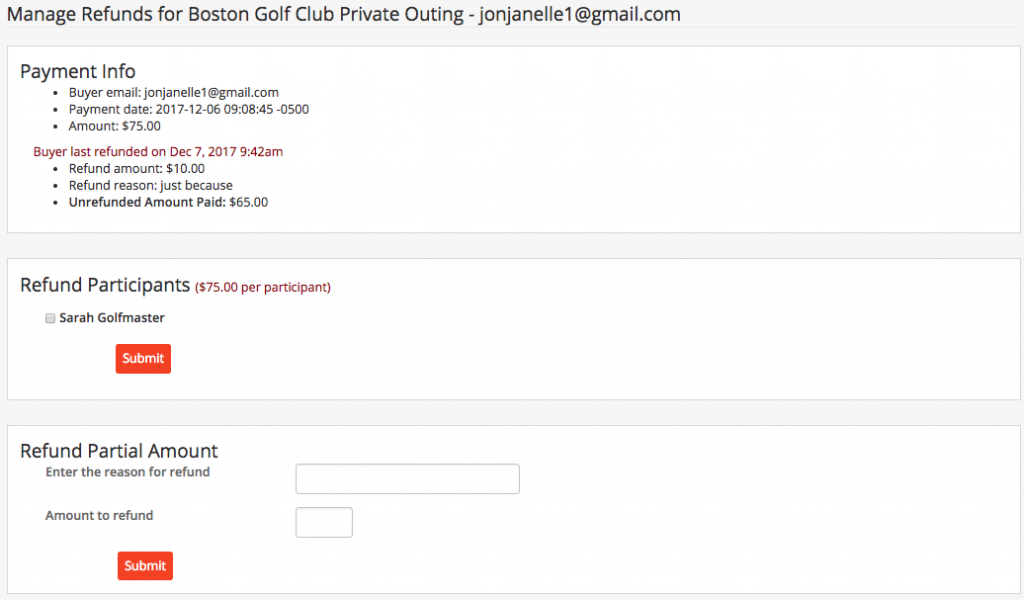 On the refund page you can:
View info about the ticket buyer
See the total revenue and any previous refunds
Partially or completely refund the transaction
To completely refund a lesson paid via credit card:
Click the checkboxes to select the participant(s) to refund
Click submit in the middle panel.
The refund will be returned to the card used to make the purchase within 5-10 days
Once initiated, a refund cannot be undone.
To partially refund a transaction:
Enter a reason for the refund and the amount to refund in the bottom panel
Click the submit button in the bottom panel