The end of March brought the NCCGA Madness of its own. This is one of the longer NCCGA recaps, but won't be the longest. Nevertheless, the #Battle4Bryan is starting to take shape. All but four regions have now started their seasons. Once again the Regionals have proven very competitive. This next month will be full of great golf as we finish regional play. Here is the NCCGA madness from this past weekend's tournaments:
NCCGA Madness
CENTRAL
Winning Team: University of Missouri - 756
Runner Up: Saint Louis University - 824
Top 3 Individuals: 1 David Lee-tolley (WashU) 148, T-2 Jonathan Rennard (Mizzou) & Eric Lester (Mizzou) 151
Missouri is still hot off a Co-national Championship. They proved they are still one of the best teams in the NCCGA with a stunning 68 stroke victory.
ATLANTIC
Winning Team: University of Pittsburgh - 793
Runner Up: Pennsylvania State University - 813
Top 3 Individuals: 1 Spencer Kuhn (Pitt) 149, 2 James Helgreen (West Viriginia) 154, 3 Mark Biondi (Pitt) 157
The course employees at Quicksilver Golf Club worked extremely hard to prepare the course despite cold temperatures. Their hard work led to a good course and fun tournament.
 CAPITOL
Winning Team: Georgetown University - 841
Runner Up: Towson - 862
Top 3 Individuals: 1 James Wolfe (Georgetown) 153, 2 Harry Stokes (Towson) 157, 3 Jihoon Hahn (John Hopkins) 167
Georgetown, led by tournament champion James Wolfe, played through freezing winds to claim the first regional by a landslide.
FLORIDA
Winning Team: Golf Academy of America-Orlando - 740 (Scorecard Playoff Winner)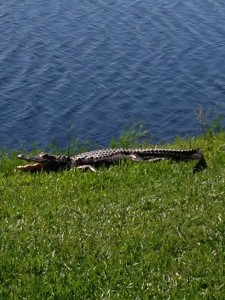 Runner Up: University of Florida - 740
Top 3 Individuals: 1 Mitchell Young (Keiser U) 144, 2 Anthony Pasuca (FGCU) 144, 3 Tyler Segal (Florida) 145
This tournament was a dog-fight from the beginning. GAA barely topped Florida this week, so it will be interesting to see how the second regional pans out. Mitchell Young drained a long birdie putt on the first playoff hole to claim individual medalist honors.
INDIANA
Winning Team: Purdue University - 787
Runner Up: University of Notre Dame - 822
Top 3 Individuals: 1 Bennet Rieke (Purdue) 154, 2 Jason Plepel (Purdue) 157, 3 Luke Brzezinski (Purdue) 158
Big shout-out to The Legends Golf Club staff who did a great job on the course in cold, windy conditions. Legends is no stranger to the NCCGA as they have now hosted us in back-to-back years.
MIDWEST
Winning Team: Michigan State University - 787
Runner Up: University of Michigan - 800
Top 3 Individuals: 1 Josh Heinze (MSU) 147, 2 Zeeraq Rana (Michigan) 154, 3 Patrick Colburn (Michigan) 156
Fox Hills Golf & Banquet Center proved to not disappoint for this years first NCCGA Midwest Regional Spring Tournament. Two weeks from now the Midwest Region will play at Eagle Eye in East Lansing, home of the MSU Spartans. Connor Danigelis from MSU said, "Hopefully, it will bring us good luck."
MOUNTAIN
Winning Team: University of Colorado Boulder - 889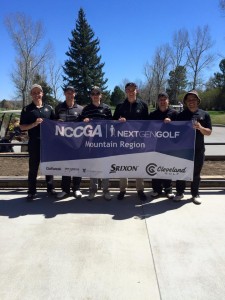 Runner Up: University of Northern Colorado - 1019
Top 3 Individuals: 1 Grant Vanek (Boulder) 167, 2 Kent Hiller (Boulder) 174, 3 Matthew Lull (Boulder) 182
Wind and tough playing conditions plagued the Mountain Region this weekend. No player was able to break 80 either day.
OHIO VALLEY
Winning Team: University of Cincinnati - 810
Runner Up: University of Dayton - 822
Top 3 Individuals: 1 Steve Schniegenberg (Ohio State) 155, 2 Nick Tenhundfeld (Cincy) 157, T-3 Aidan Javed (Dayton) & Josh Rinear (Dayton) 158
This region is one of the NCCGA's strongest. Cincinnati, Dayton, and Ohio State all have talented teams. Their second regional will be one of the best tournaments this season, so stay tuned!
PHILADELPHIA
Winning Team: Villanova University - 804
Runner Up: University of Delaware - 819
Top 3 Individuals: 1 Tyler Stahle (Villanova) 144, 2 Drew Taylor (St. Joseph's University) 151, 3 Carey Bina (Pennsylvania State University) 156
Like many of the regions, the players' biggest opponent last weekend was the weather. Wind and freezing temperatures made for tough rounds, but players were able to grind out some good scores, considering the elements.
SOUTH
Winning Team: University of Alabama - 791
Runner Up: University of Tennessee - 792
Top 3 Individuals: 1 Chase Hawthorne (Auburn) 148, 2 Daniel Stone (Tennessee) 150, 3 Dallas Vaughn (Georgia Highlands) 153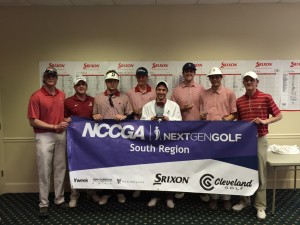 "The talent and depth in our region is impressive and should make for an exciting second regional tournament as the #Battle4Bryan continues. I was extremely impressed with the scores considering the cold and windy conditions." -Chase Hawthorne, South Regional Coordinator
TEXAS
Winning Team: Baylor University - 782
Runner Up: Golf Academy of America-Dallas - 789
Top 3 Individuals: 1 Steven Collogan (GAA-Dallas) 150, 2 Scott Terrell (Baylor) 151, T-3 Hogan Hudgins (Baylor) & Cory Pieper (GAA-Dallas) & Jeremy Salas (Texas A&M) 152
There was very exciting play this weekend on a course that demanded great strategy to avoid big numbers. Baylor currently leads the way and should be a favorite among NCCGA leaders. It will still be a very exciting second regional tournament.
DESERT
Winning Team: Arizona State University - 768
Runner Up: Golf Academy of America-Chandler - 790
Top 3 Individuals: 1 Jack Hiemenz (ASU) 145, 2 Alec Miller (ASU) 149, 3 Alec Costello (ASU) 153
"It was a great way to start out the year for the Desert Region on a fantastic course. I expect for even better competition in our next regional in Albuquerque only two weeks away." - Andrew Slonksi, Desert Regional Coordinator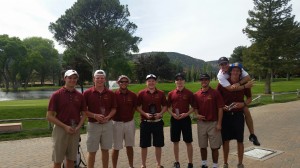 TWIN CITIES
Winning Team: Iowa State University - 810
Runner Up: University of Iowa - 812
Top 3 Individuals: 1 David Stein (Iowa State) 151, 2 Nick Rouches (Iowa) 154, 3 Zach Knudtson (Iowa) 156
This is the first regional in the Twin Cities region history that wasn't won by University of Iowa. With the first regional being so close, the second regional will most likely decide who will receive the bid to Nationals.
Now with the NCCGA Madness in March coming to a close, the finish-line is now in sight. With two weekends and thirty regions to go, #Battle4Bryan is getting that much more competitive. Be sure to follow all the action as we Nationals are right around the corner!
** Jack Stephens is the Director of Communications. Follow him on twitter @NCCGABlog