Over the past few years, the NCCGA has transitioned from a small organization to having a strong nationwide presence. As an organization, they are dedicated to providing competitive golf for students at an affordable cost. Through unwavering passion, the NCCGA has become a great resource for college golfers and young professionals alike.
Earlier this year, I was lucky enough to be selected as to the Student Leader position of Director of Communication. The Previous Director of Communications, David Urhmacher, did a fantastic job promoting the NCCGA and its members throughout the season. I plan to continue this trend and positively impact the way club golf is viewed around the country. Because I have always enjoyed writing about sports I was immediately interested in the position. I have talked with the other student leaders and the Nextgengolf team, and I am excited to be a part of this organization as we move forward.
I was born and raised in Indianapolis where I played many different sports growing up. As I entered high school, I chose to focus on football and golf. After my first golf tournament freshman year, I immediately fell in love with the joy and challenge the game brings to all golfers.
To remain invested in the game, I have worked at Hillcrest Country Club in Indianapolis the past two summers in the Member Service Department while helping to grow the game as a Junior Golf Instructor. I hope to bring my experiences from Hillcrest to my new position and continue to improve the experience for college golfers.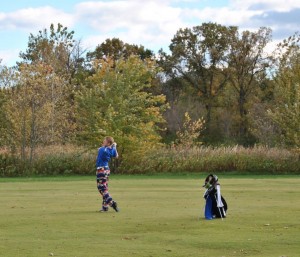 Currently, I am a sophomore at Saint Louis University studying Accounting, but am also interested in Sports Business, Theology, and Finance. I am currently the VP of Fundraising for SLU's Club team. We compete in a strong Central Region, and are looking forward to another competitive semester this spring.
Golf has been a major component of my life thus far, and I am fortunate that an organization like the NCCGA exists allowing me and other college golfers to continue playing the game I love. Along with golf, I enjoy spending my time playing basketball, volleyball, and rooting for the Indianapolis Colts and Indiana Pacers.
**Jack Stephens is the 2015 Director of Communications. If you have any questions regarding the  NCCGA blog or any ideas for future articles, please contact him at blognccga@gmail.com