Did you know that the impetus for the City Tour was to create additional golfing opportunities for college kids after graduation? In fact, one of the best examples of the natural transition (and opportunity) from NCCGA to the City Tour is our very own Houston City Tour Leader Kevin Hamori. Kevin was part of the the Ohio State University club golf team and even served as the NCCGA President during the Spring and Fall 2013 seasons.
I reached out to Kevin to get some additional perspective on the transition from college club golf to helping millennials play more golf. As you may or may not know City Leaders are enthusiastic volunteers that came to the City Tour in many different ways. Kevin's was a bit more organic than others.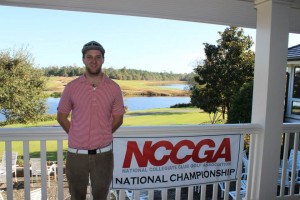 "Starting a City for the Nextgen City Tour has been a thrilling experience.  The support you get as a City Leader from Matt [Weinberger] makes it easy to manage and grow your city with your day job," Hamori said. Additionally, Kevin adds, "Watching and being a part of the growth of this organization has been remarkable.  I saw the vision back when I was President of the NCCGA, but to see it and actually do it are two very different things".
In terms of what cities are possible for the City Tour the opportunities are seemingly endless with so many great metropolitan cities possessing the two key resources for the City Tour: millennials and great golf courses.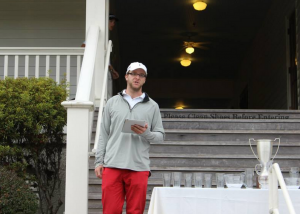 With Kevin in particular, he mentions "The Nextgen City Tour has been a great avenue for me to interact with like minded individuals in the Houston area". And the City Tour Championship is right around the corner where teams and millennials from across the country will meet and compete for national bragging rights. For Kevin, it'll be a familiar site dating back to his club golf days.
"I cannot wait for the National Championship at Cog Hill to meet people from around the United States who are competing for the first ever City Tour Championship. It will bring back many fond memories of competing at many NCCGA National Championships".
**Ethan Zimman is the Nextgen City Tour Director of Media and Campaigns. Reach him via email atNextgenWashDC@gmail.com.