Written By: Kris Hart | @collegegolfguy
If you are traveling with golf clubs, you know how much of a pain it is lugging your bag around the airport and getting your clubs to the course. There are 3 main options available to you if you are traveling to play golf and need a set of clubs.
1) Shipping the clubs with a service like FedEx or Ship Sticks.
2) Bringing the clubs with you on a flight.
3) Renting clubs and not bringing them at all.
Personally I hate to rent clubs and need my own sticks to play. Shipping is a great solution, but requires a lot of planning. If you pack for a trip last minute and need to bring your clubs on the plane, below are some best practices for traveling with golf clubs.
Check Bag Fees
Make sure to check what airline you are traveling on and if they charge extra for golf clubs and/or overweight bags. For Examples, Spirit air is a nickle & dime airline who will charge you $100 for your golf clubs if they are above 40 lbs or your bag is larger than 62 inches in length ($40 if less than 40 lbs). My friend Matt thought he was getting a deal on Spirit with a $19 flight from Miami to Orlando, but it ended up costing him $100 for his golf clubs and then another $40 for his clothing bag each way making the flight a miserable and expensive experience with clubs.
Check your balls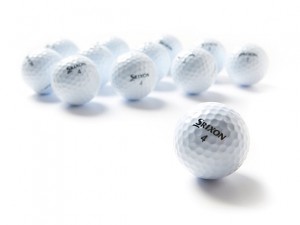 Golf balls are one of the heaviest items in your bag, and can tip the scale so you will have to pay the overweight bag fee if you carry too many of them. Unless you are a 25-handicapper playing in Florida on a course with lots of water hazards, try to avoid bringing 50 balls in your golf bag.
Stick with it!
Protect your driver and don't snap a club by putting a stick or protective umbrella device in the bag which will protect the big, larger clubs you are traveling with. These are the clubs which are most likely to break. The more proactive you are prior to traveling, the less likely you'll experience disappointment when opening your bag post-flight.
Wrap it up
Most likely you have a towel on your golf bag, you will need to bring a golf jacket and may have some extra clothing items you do not mind getting wrinkled. Wrapping towels and clothing for your exposed clubs sticking out of the bag will help prevent damage. It is especially easy on the way home when you have a bunch of laundry which you can stuff in the bag and protect your golf clubs. Besides wrapping it up, you should be using a protective travel bag with a lot of padding. Ogio Golf has the best golf travel bags in the business. Need a discount on an Ogio Golf Travel Bag?
Be persistent
Ever broke a club on a flight? Yeah good luck getting reimbursed from the airline. Recently a friend and NCCGA President Chase Russell was coming to Boston for his internship with Golf 20/20 in May. The airline ripped his bag and broke his driver. He was promised $450 for the broken clubs and bag, but ended up receiving $250 after 4 months of arguing, 25 phone calls, and a headache that lasted the entire summer.
Everyone is going to have good and bad travel experiences with their clubs. Hope the above advice can help you when traveling with golf clubs and can minimize some easy mistakes I have made in my short golf traveling career.