As the 2014 Masters tournament is upon us, so too is another year of majors.  Here is a look at the top 10 best players in the world (according to the World Golf Rankings) without a major title.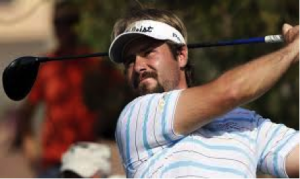 10) Victor Dubuisson
Current World Ranking: 21st
Top Major Finish: MC – 2010 British Open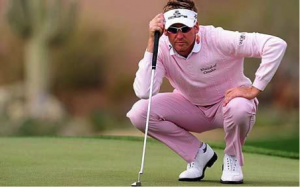 9) Ian Poulter
Current World Ranking: 20th
Top Major Finish: 2 – 2008 British Open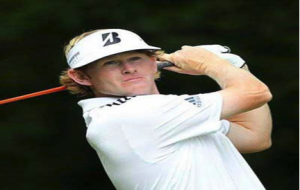 8) Brandt Snedeker
Current World Ranking: 19th
Top Major Finish: T-3 – 2008 Masters, 2012 British Open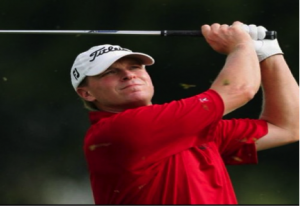 7) Steve Stricker
Current World Ranking: 15th
Top Major Finish: 2 – 1998 PGA Championship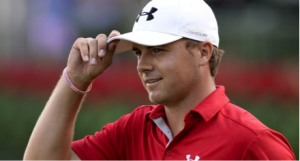 6) Jordan Spieth
Current World Ranking: 13th
Top Major Finish: T-21 – 2012 US Open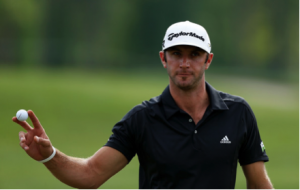 5) Dustin Johnson
Current World Ranking: 11th
Top Major Finish: T-2 – 2011 British Open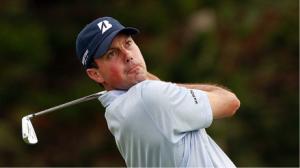 4) Matt Kuchar
Current World Ranking: 7th
Top Major Finish: T-3 – 2012 Masters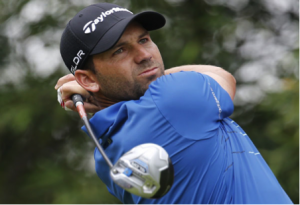 3) Sergio Garcia
Current World Ranking: 6th
Top Major Finish: 2 – 1999 PGA Championship, 2007 British Open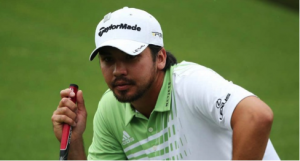 2) Jason Day
Current World Ranking: 4th
Top Major Finish: 2 – 2011 US Open, T-2 2011 Masters, 2013 US Open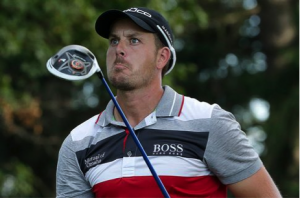 1) Henrik Stenson
Current World Ranking: 3rd
Top Major Finish: 2 – 2013 British Open
Who Will Win This Year
Jason Day
This is Jason Day's year.  Day has consistently been a contender in majors, has had success this year, and without a doubt believes he can win.
Who Could Win This Year
Henrik Stenson
Stenson is #1 on this list for a reason.  He has had a great career with multiple close calls in majors and 2014 could be the breakthrough in his career that everyone has been waiting for since his victory at the 2009 Players.
Matt Kuchar
Kuchar is so consistent and a major victory would be the defining moment that his career needs.  I would say the Masters is his best shot, but he has the potential to be in the hunt on Sunday in any tournament he plays in.
Dustin Johnson
Everyone knows that Johnson has the game to win a major, and if it wasn't for a trampled patch of dirt and litter that was defined for one week as a bunker, he very well could have. (See 2010 PGA Championship)
Ian Poulter
I have been riding the "Ian Poulter as a dark horse in the British Open" bandwagon for years, and even though it seems like the wagon may be losing some steam, I am not jumping off yet.
Who Also Could Win This Year, But I Would Be Surprised If They Did (aka the rest)
Sergio Garcia
If you ever publicly question if you are good enough to win a major, then I will forever doubt that you will win a major.
http://www.theguardian.com/sport/2012/apr/08/masters-2012-sergio-garcia
Jordan Spieth
I was so close to putting Spieth in "Who Could Win This Year" group, but I just could not quite do it.  Spieth has proven himself a worthy candidate, but he has not sealed the deal enough times on tour for me to expect a major win quite yet.
Steve Stricker
Stricker deserves a major, but I think the time for him to grab one came and went 2 or 3 years ago.  His resurrection of his career on tour was incredible, but I am starting to think that it may end without a major title.  Although, Stricker has had a knack for proving people wrong…
Brandt Snedeker
Sneds has been close in recent majors and would seem like a logical choice to be one of the next first-time major winners, but I do not have enough confidence in him holding on to a lead late on a Sunday in a major.
Victor Dubuisson
I, along with most golfing fans, had never even heard of Dubuisson before the Match Play event earlier this year.  Unless he has an entire tournament of short game like he displayed in the championship match against Jason Day (even though he lost to Day, which is more proof that Day will win a major this year), I do not see him taking home a major title this year.  Oh, and if you haven't seen Dubuisson's chips against Day, watch this right now.
So, if I am correct then prepare to see Jason Day hoisting up a trophy at the end of one of this year's majors, maybe Henrik Stenson, Matt Kuchar, Dustin Johnson, or Ian Poulter, and maybe but probably not Sergio Garcia, Jordan Spieth, Steve Stricker, Brandt Snedeker, or Victor Dubuisson.
Expert analysis, I know.  Have fun watching the Masters this weekend everyone.
***Trent Carlson is a student at the University of Alabama.