There has been a lot of talk about Rory McIlroy's recent decision to withdrawal from the Honda Classic last Friday. Everyone that has struggled during a round knows the feeling of wanting to quit and just giving up; however, what separates the good players from the great is the perseverance and mental toughness to grind through adversity. Making matters worse for the young star, his excuse--a severe toothache--has turned a mental lapse into a media frenzy.
Waking up with a minor toothache the morning of the tournament, Rory began complaining to his playing partners and his caddy about his "issue". While on the verge of shooting a 9-hole score of 42, McIlroy decided that the pain was too much for him to bear and simply walked off. Regardless of the legitimacy of the toothache, far more justified withdrawals have occurred on Tour that make Rory's toothache laughable at the very least.
The week after Rory dealt with his toothache, golf veteran John Daly missed the cut at the Tampa Bay Championship with a whopping 10 on his scorecard. Daly got into a bit of trouble in the woods on the third hole at Innisbrook. Deciding to play his tee shot and attempting a risky pitch out from a suspect lie, Daly, reflecting on his troubles, stated
.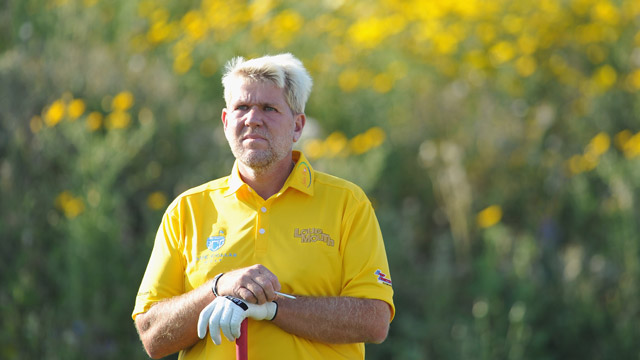 "As soon as you make that decision", Daly stated, "you can't go back to the tee." Daly took 6 shots to get back into the fairway, leaving himself 30 yards from the green. He showed his light-hearted spirit with his next ''Beautiful chip'' as only Daly could describe it. With his head held high, Daly finished the hole, carding his 15th recorded 10 or higher on the PGA Tour. I'm not a statistician, but I'll go out on a limb and guess that old JD has the record for the most double-digit scores on single holes in tour history
While John Daly is not a role model, he nonetheless showed Rory a lesson. that when the going gets tough, you don't just quit. Playing on Tour is a privilege that many great players dedicate their lives for just one chance to break through. Instead of quitting over a supposed toothache, McIlroy should have at the very least finished the round for his fans. Continuing a round even with certainty of missing the cut--as Daly did--demonstrates a level of respect for the game that the future stars of golf, like Rory McIlroy, need to follow.