2012 Master's Champion Bubba Watson is currently--as a typical college student might say--"killing it". While unfortunately, his 2013 PGA Tour campaign may not be up to par with what he had hoped for, off the course Bubba has been living the dream for the past few years and apparently doesn't want to slow down any time soon.
Since joining the Tour in 2006, Watson has had fans drooling over his incredibly long drives and unique ability to work the ball right or left with a flick of his wrists - a talent which allowed him to win the 2012 Masters by hitting a seemingly impossible snap hook from the woods onto the 10th green at Augusta National in a playoff.  Talk about pressure. Equally as impressive, Bubba has never taken a professional lesson in his entire life. He is today's epitome of a self-taught player who has succeeded on Tour. In turn, he gives hope to the rest of the aspiring public who practice tirelessly to someday win the green jacket like their idol. With the technology that has integrated itself into the golf world within the recent past, being a self-taught Master's champion truly is an impressive feat and while some would easily let this influence who they are as an individual, Bubba won't.  Through his ups and downs throughout his Tour career, Watson has not once changed who he was and has enjoyed every second of the ride.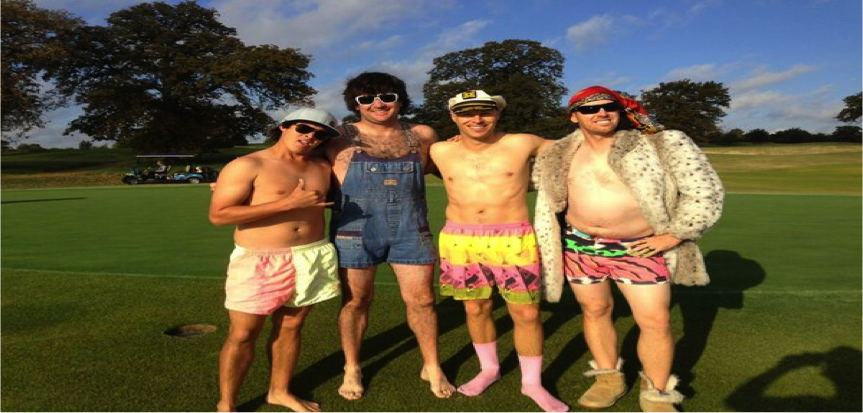 Anyone that has any knowledge of who Bubba is would undoubtedly describe him as unique, free-spirited and hilarious. He doesn't seem to care what people think or say about him because he is doing what he loves for himself. Mainly, he and his posse--the self-proclaimed "Golf Boys" consisting of Bubba, Rickie Fowler, Hunter Mahan, and Ben Crane--have released several hysterical videos of themselves on YouTube dancing around in some unusual "golf attire" while singing, dancing, and putting on short skits for anyone to see. While you may see more of Bubba's chest hair than you ever would have hoped, it shows a different side of a professional athlete that you would never assume him to be like just by watching him on the course.  It is a true testament to Bubba, and his crew, that he is all about making the best of the opportunity he was given and not letting the serious nature of his business change who him as an individual.  He isn't afraid to get in front of a camera and make a complete buffoon of himself because he is all about having fun for himself. Bubba knows how to have a good time which earns him a great deal of respect amongst fans because he is so relatable and human unlike some of the other players on Tour (see Tiger Woods).
More recently, videos started surfacing of Bubba funding construction of his own hovercraft golf cart. My reaction was probably the same as yours, "Can't be true", but it is! Watson teamed up with his sponsor Oakley to build the world's first hover craft that is also a functioning golf cart. Known as BW1, (his initials) Bubba zips around his home courses in Arizona in a floating hovercraft.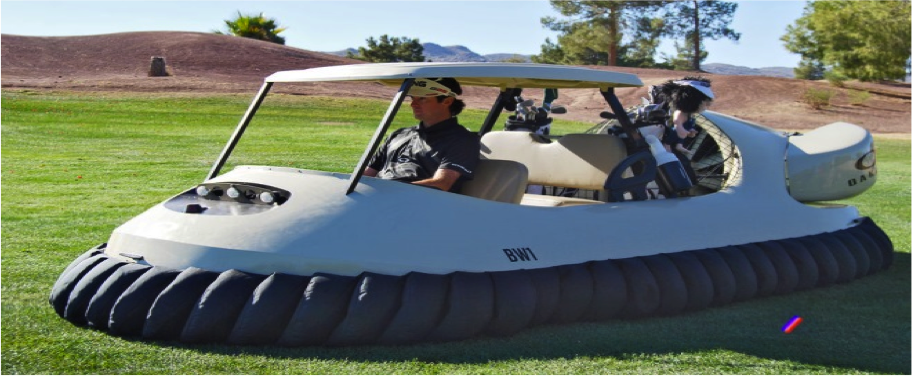 The video shows him cruising up the fairway, maneuvering through bunkers, and skimming atop water hazards effortlessly in his hovercraft while leaving virtually no "footprint." As the video says, the craft leaves a significantly smaller footprint than the human foot so driving through bunkers will leave nothing but smooth sand with no need to rake. While all of this took serious thought and engineering to construct, Bubba gives no other reason for doing it than he thought it would be a fun thing to have. And he was right. Who wouldn't want to use one of these things during their round of golf? Bubba is an absolute genius for coming up with this brilliant idea to fulfill his idea of fun. Simply put, this guy is doing life right all while building a great name for himself and turning the game of golf into something that can be  very fun as well as very serious.
Good job Bubba, good job.
Check out some of the Golf Boys Video's on Youtube…Here's a link to one!