Yeah, yeah, I know. With the exception of the Desert Region and all those other lucky college golfers out West, the rest of us are stuck with this Polar Vortex thing. Fun stuff, right? Maybe if you young adult golfers enjoy skiing, yes. But for the rest of us, golfing isn't really an option during these cold, wintry times. Or is it?
College golfers across the nation often have trouble finding time to make it out to the course, but now may be the perfect time to get out and play some snow golf.  NCCGA Regional Tournaments are right around the corner so here is a short checklist of things you need in order to be out playing snow golf and doing so safely:
Golf gloves (hand warmers recommended)

Colored golf balls
Hat and scarf
Three friends crazy enough to join you...
I might even recommend using your old set of clubs if you can. The cold weather has the potential to harm your set and we wouldn't want that now, would we?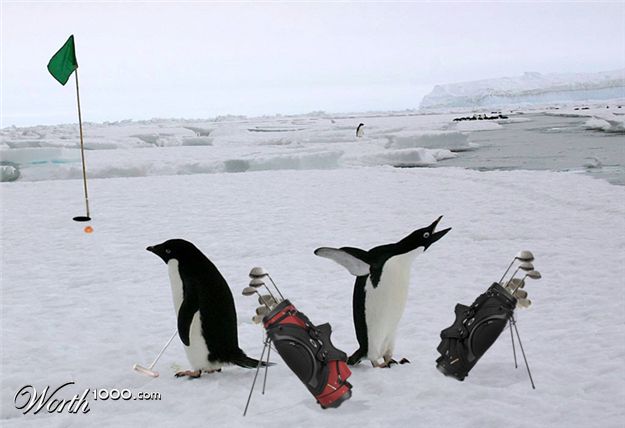 Bottom line: College golfers want to play golf. Don't make terrible decisions but when the weather takes a turn for the better and you find yourself sitting around on a sunny day, make some calls to local courses and give snow golf a shot.