The Philadelphia Region was founded in the Fall of 2014 when the Metro Region was divided due to an increase in teams joining the NCCGA. An influx of new teams entering the Fall 2015 season makes this one of the most competitive fields in the region's short club golf history.
In the spring 2015 season, the Philadelphia Region was won by Villanova University Club Golf. The University of Delaware missed out by only 8 strokes after coming back from a 15-stroke deficit after the first tournament.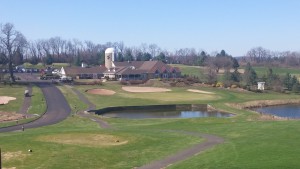 Nick Vecellio led Delaware shooting 24 over par for both tournaments and Villanova's Tyler Stahle received recognition shooting even par for the first tournament. Both teams received bids to the Spring 2015 National Championship at Bryan Park.
This Fall, the Philly region is going to be even more competitive with the addition of 4 new club golf teams, including perennial power Rutgers University, from the Metro Region. Rounding out the field is Haverford, Rider, Rowan, Saint Joseph's,  UPenn, and West Chester. Delaware is coming off an impressive season on the Nextgengolf City Tour. Will the extra competitive experience help them take the region?
***Ryan Liberty of Rowan University is the Philadelphia Regional Coordinator