The Texas Region is one of the most competitive regions in the nation. Along with the 8 competing teams, there are also individuals who travel from all over the state to compete. These individuals represent Abilene Christian University, Lone Star College System, Tarleton State.
Last semester, the Texas Region had 5 teams ranked in the top 15 in the nation and 4 of those teams competed in the National Championship. Baylor Club Golf has consistently been one of the best teams in the nation and is well deserving of the #2 preseason ranking, especially after a strong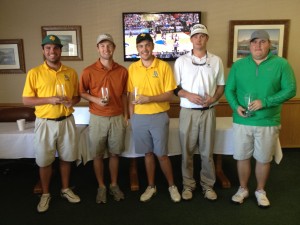 2nd place finish at the Spring National Championship. Though losing some seniors last semester, Baylor should not have an issue finding new players and they have to be one of the favorites in the region.
Texas Christian University has been trending upward ever since they joined the region. They had strong showings at every tournament last semester and at #6 in the preseason rankings, we expect them to once again contend for a National Championship. Golf Academy of America - Dallas is another team that has consistently been one of the best teams in the Texas Region. They have had some close calls in the past and with a preseason ranking of #7 we expect them to have a good chance at breaking through with their first win this semester.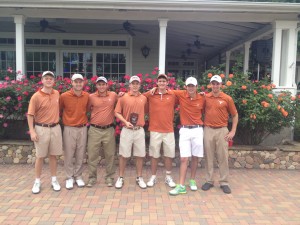 The University of Texas at Austin is also a very strong team in the Texas Region. They swept the region last fall, but showed some inconsistency in the spring. If they can put together a full team, they should be a tough team to beat.
It seems like almost every team in this region has the potential to break through. With 4 teams ranked in the preseason top 10, this has to be one of the strongest regions in the country and will undoubtedly be one of the most fun to watch. You can follow the Texas region as they begin their season at Cottonwood Creek Golf Course in Waco, Texas.
**Carson Stepler is the Texas Regional Coordinator. Contact him on Twitter @NCCGATexas.