The Nextgengolf team is excited to share some of the big changes 18-34 year old golfers across the country will see next summer with the second season of the City Tour. We have spent the last couple months since the 2015 City Championship at Cog Hill collecting feedback, talking to players, evaluating new cities, and coming up with the best experience for all current and future members of the City Tour. Ready to see what we have in store for this summer?
We are growing
Want to see which new cities we are eyeing for the summer of 2016 season? Check out our updated cities on the City Tour page. Don't see your city but want to see 18-34 year old events near you? Let us know why the City Tour should start in 2016 in a major city near you.
Learn about the 2016 City Tour
Mark your calendars!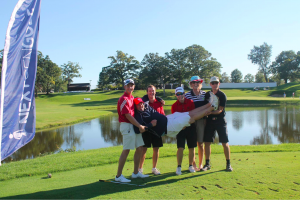 All City Tour local events will be held on the same four dates next summer. You'll see not only how your team stacks up with other teams in your city, you'll also have the chance to see how your team fairs against other teams across the country. All events will take place on Sundays.
May 15th
June 12th
July 10th
August 7th
Stay tuned for City Tour updates on format modifications, new prizes, the City Championship location, and more. If you have ideas or want to share feedback on how we could best shape the City Tour for you, tweet at us using @Nextgolfer or email us at citytour@nextgengolf.org.
**Matt Weinberger is the City Tour Director. Contact him on Twitter @bergsUD.