Written By: Trainor Walsh | @trainorwalsh
About a year and a half ago I had the great fortune of moving to Denver. This wasn't my first time in Denver or Colorado – my family is a ski family, albeit one from the Midwest. Every weekend for about nine years my siblings and I would trek to our local hills in Michigan or Wisconsin for ski race practice on Saturdays and races on Sunday. Then, every year, usually in late winter/early spring, we'd make a family pilgrimage to Vail or Breckenridge for our annual Colorado ski trip. I never gave much thought to golf in Colorado, particularly for a guy who grew up in Michigan and Chicago, two locations with rich golf histories.
Imagine my surprise then, upon moving here permanently, that I discovered that not only was there great golf in Colorado, but a large, thriving golf community that filled up tee sheets weeks in advance.
Of course that didn't alleviate the problem of finding people my own age to play with every weekend. Other than a couple buddies that occasionally tee it up, I typically found myself playing with guys far older then me. Enter the Nextgengolf City Tour.
When I first came across this unique opportunity for 18-34 year olds to play organized tournaments, without the pressure of handicaps or opponents 20 years older, I was hooked. I applied to add Denver to the tour and, after a few phone calls, Denver was the newest addition to the Nextgengolf family. Which is a good thing for 18-34 year old golfers living in the metro area. Why?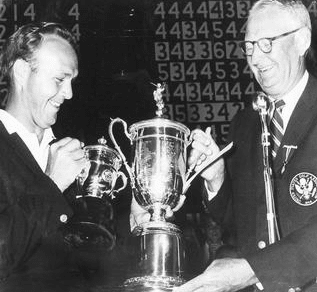 Well, you may not know it but Colorado is home to not only several world-class courses but has been witness to many of the game's finest moments. While I certainly wasn't alive in 1960, I have read first hand accounts of Arnold Palmer's stunning comeback in the final round of that's year's national championship. It was here, at Cherry Hills that Palmer staged the greatest comeback in U.S. Open history, erasing a seven-stroke deficit during the final round to win his only U.S. Open title.
Most golfers are aware that one of golf's great architects, the legendary Donald Ross, played a large role in shaping the famous East and West courses of The Broadmoor in Colorado Springs (home to Jack Nicklaus's first U.S. Amateur victory), but few know that right in downtown Denver, not far from Cherry Hills, is a public course Ross designed while working on The Broadmoor project. That's right, for a mere $27 you can go to Wilshire Golf Club and play a Donald Ross original design.
Common Ground Golf Course, in Aurora, is home to the Colorado Golf Association and is an excellent daily fee golf course. They have a superb caddy program that not only teaches local kids about golf but also responsibility, integrity and the value of hard work. Caddies are free with advance notice (but leave a tip for the effort) and make the Common Ground experience that much more meaningful. Oh and the course? It's an absolute delight to play.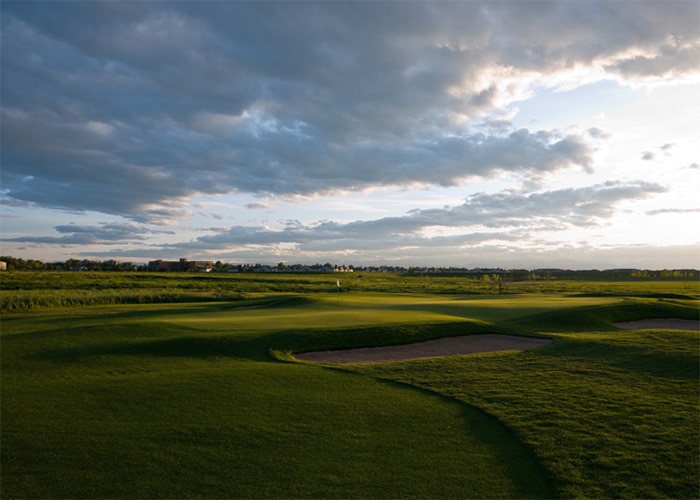 And if you want to escape the hustle and bustle of Denver, you can head west and play some of the best golf in the country at courses like Keystone Ranch and River Courses, Lakota Canyon (which is an absolute steal at $99) and even further West, the critically lauded Redlands Mesa, one of Golf Magazines Top 100 Courses You Can Play in America.
And which courses will the Nextgengolf Tour visit in 2016? We're still working on a few locations but so far we've lined up a couple of tracks that are sure to provide a challenge for golfers of all abilities:
May 15 - Buffalo Run Golf Course (Commerce City)
June 12 - Common Ground Golf Course (Aurora)
July 10 - Raccoon Golf Course (Littleton)
August 7 - Park Hill Golf Club (Denver)
If you are interested in learning more about the tour and want to enter your own team or find a team to join, visit www.nextgengolf.org/denver.
Golf in Colorado is some of the most spectacular that you will ever play. With stunning vistas, awe inspiring mountain views and the thin Mile High air, you can't ask for much more. In fact, it's so great, I could go on and on with platitudes but suffice it to say, while Colorado may be famous for its mountains and skiing, its golf is not too far behind.