Across the country young professionals and millennials spend many weeknights and weekends playing in social sports leagues for kickball, dodgeball, softball, flag football, soccer, and more. Those leagues are a lot of fun, lasting relationships are formed, and dynasties can be forged. But let's be honest sometimes those leagues are too intense, too serious, and too big a time commitment (and you can usually only drink after you've played).
The Nextgengolf City Tour stands out from the crowd by going in the opposite direction. The City Tour is as competitive as you want it to be and the time commitment is one Sunday each month, not multiple weeknights and weekends for months on end. Plus, socializing with a few cold ones can happen on the course during and after your round. No need to commute to a bar after you've played. Just hang out at the course and relive the best (and worst) parts of your round.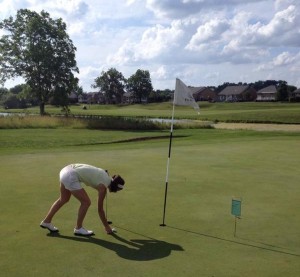 As the first tournaments have come and gone, one theme was true across all the cities: the City Tour is fun for everyone regardless of score and gender. It is designed around you, the golfer to have fun. But maybe you think you're too good or maybe not good enough. With scores ranging from the 60's to the triple-digits there is room for everyone. Or maybe you (wrongly) think it is just a bunch of silly dudes playing golf. When in fact, the pairing of Emma Meyer & Jenna Dipaolo in Columbus beat out eight other pairs of guys to take home medalist honors.
We know everybody loves playing in their work golf tournament and competing for the top prize. But what if you could do that one weekend each month, while meeting new people, and playing some of the best courses in your metro area? Well, you can on the Nextgengolf City Tour because it's different from your regular social sports league.
**Ethan Zimman is the Nextgengolf City Tour Director of Media and Campaigns. Reach him via email at citytour@nextgengolf.org.